DEXTER, IOWA
JULY 20, 1933
THE BARROW GANG VISITS
AN ABANDONED AMUSEMENT PARK
Entering Dexter, Iowa...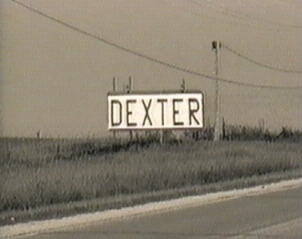 vintage scene - approaching Dexter city limits
Dexter's Main Street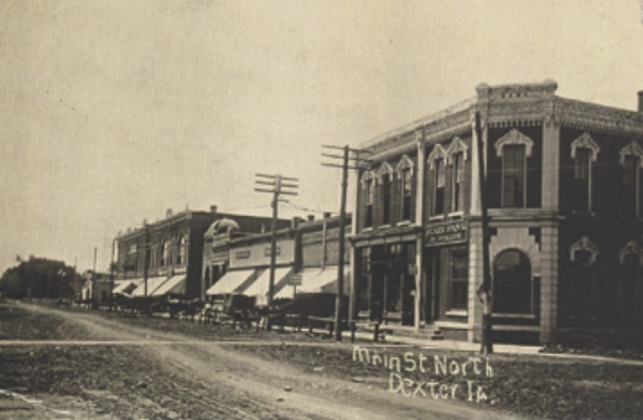 very early scene of Dexter's Main Street
Dexter's Main Street...
as Bonnie and Clyde would have seen it.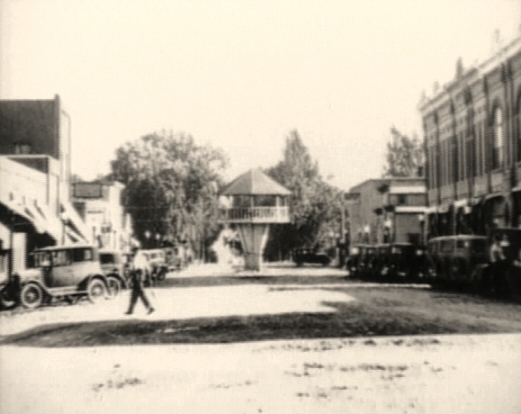 Dexter's main street, looking south
There was the "Dexfield Amusement Park" at one time,
and it was located between Dexter... and Redfield Iowa.
Earlier vintage scene of the old Dexfield Amusement Park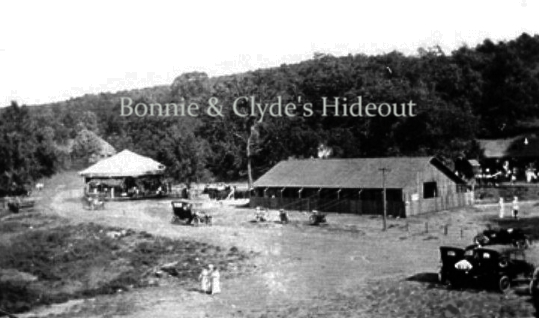 CARS PARKED ALONG WHITE POLE AUTO ROAD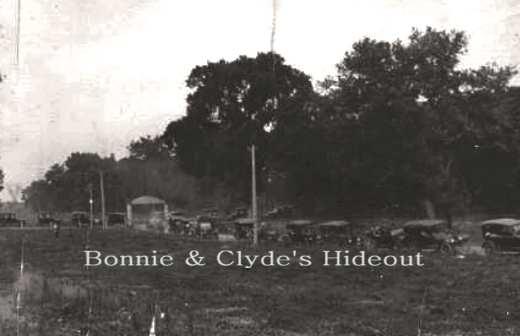 GRAND DANCE PAVILLIAN

SWIMMING POOL

BASEBALL FIELD
In a desperate attempt to escape the posse, Blanche and her critically wounded husband ventured about a quarter
of a mile from the campsite, struggling through the brushy hills and rocky cliffs. Blanche tells in her memoirs
of then coming to a clearing (which was actually the old park's baseball field shown in the picture below.) At the
edge of the clearing, she had wondered to herself how she would possibly make it across such an open space and up
the next rise. At that point, she spotted a downed tree next to a large stump. They decided to take cover there.

TREE STUMP HIDING PLACE
Following the gun battle at their Dexfield Park campsite, the wounded Clyde, Bonnie and W.D. Jones eventually
made their way to the Feller family farm. Blanche and Buck was left to fend for themselves. The posse members
then congregated at the Barrow gang's makeshift campsite, where W.D. was earlier preparing a breakfast of weiners
over a small fire. The posse decided to spread out and try to locate what was sure to be bodies of the dead outlaws
lying about in the underbrush. A group of the searchers led by Kirt Piper followed sets of heel marks left in the
moist soil in the hillside. They were drawn to a downed tree besides a large stump. This is where Piper thought
would be a good hiding place. It was, and that's where they found Blanche and Buck and captured them.
KIRT PIPER IN LATER YEARS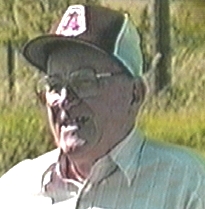 Dr. Keller (left) along with posse member James Young. They spotted the outlaws hiding behind the downed tree.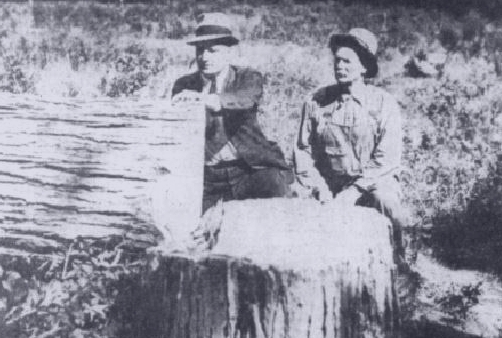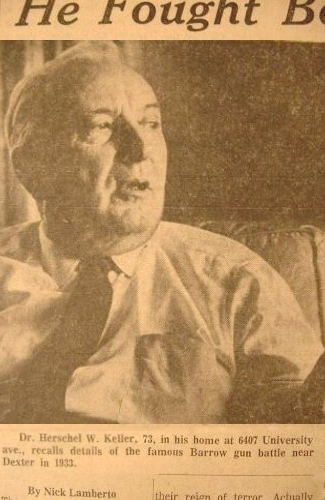 POSSE MEMBERS POSE AT CAMPSITE AFTER SHOOTOUT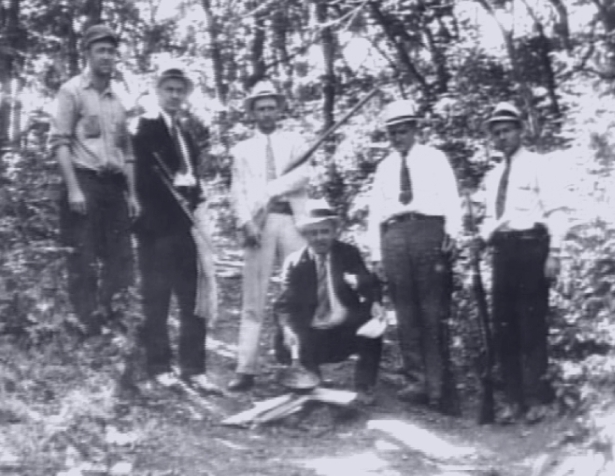 Click on camera for snapshots of Dexfield Park in it's heyday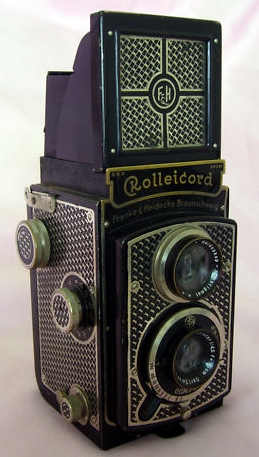 Outside Link
REMEMBERING DEXFIELD PARK
1905 THRESHER AD

VINTAGE MATCHBOOK AD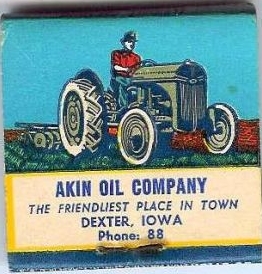 "The Friendliest Place In Town"
In 1933, the Park was all but abandoned!
FIND OUT WHAT HAD HAPPENED THERE...
ON TO THE DEXFIELD INCIDENT