THE KRAG RIFLE
First photo below, shows the various models of the Krag rifle. In the second photo,
Clyde is holding a Krag rifle . It was made at the Springfield Armory and adopted
by the United States government. Denmark was the first country to adopt the rifle.
The main difference between the Danish Krag and the U.S. model, is the loading gate.
The Danish version swings horizonally forward and the U.S. loading gate swings downward.
It was the first small caliber, smokeless powder repeating rifle. Other than the
Gallery Practice Rifles, all U.S. Krags are in 30-40 caliber. The Krag-Jorgensen
rifles fired on a flatter trajectory and therefore could be aimed more accurately.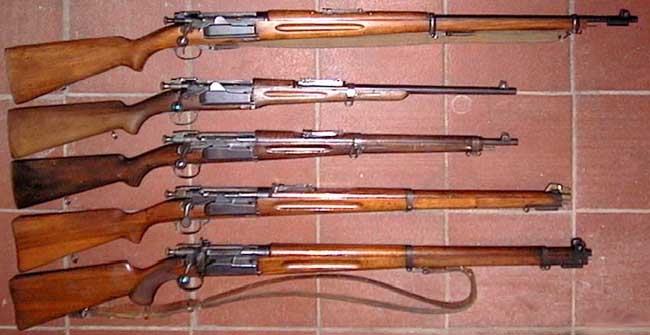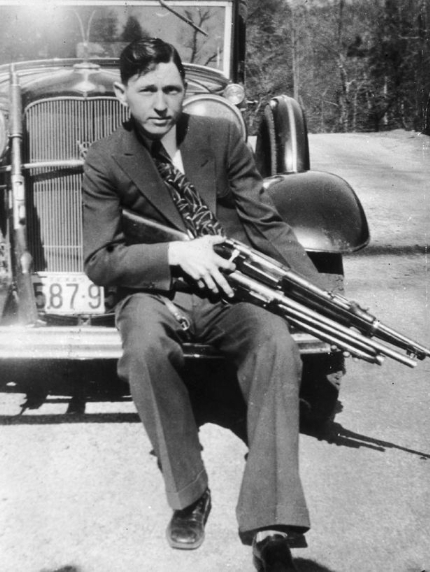 RETURN TO GUNS PAGE