BANDIT QUEEN
Rare photo of a young Bonnie Parker
posing as a Texas Cowgirl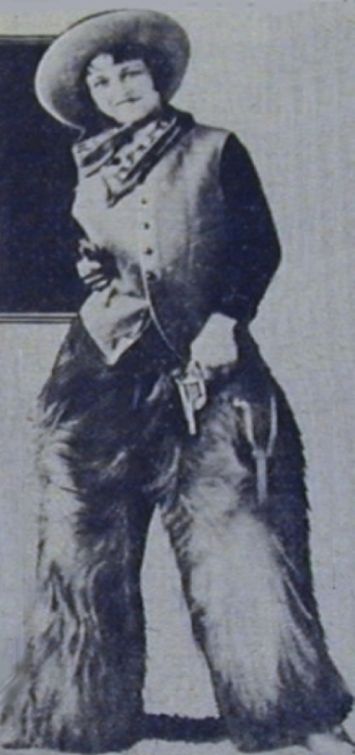 ---
Peggy Peterson Paulos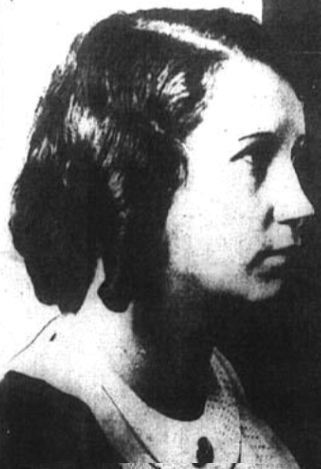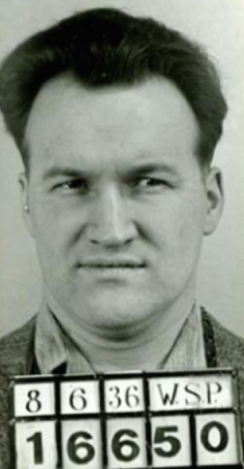 Seattle Star photo of Paulos
Paulos tried to emulate Bonnie Parker in 1934, making headlines with partner, Leo Hall.
Following a mass murder outside of Bremerton, Washington, Hall was executed
by hanging. Paulos had squealed on her boyfriend and was aquitted of the murders.
Paulos later moved to Portland, where she'd found a job as a barmaid. When asked
how she felt, she told reporters "Oh, I wish I were dead! Please go away!"
Don Moody, a Leavenworth writer is working on a book about Hall and Paulos.
---
Estelle Dickson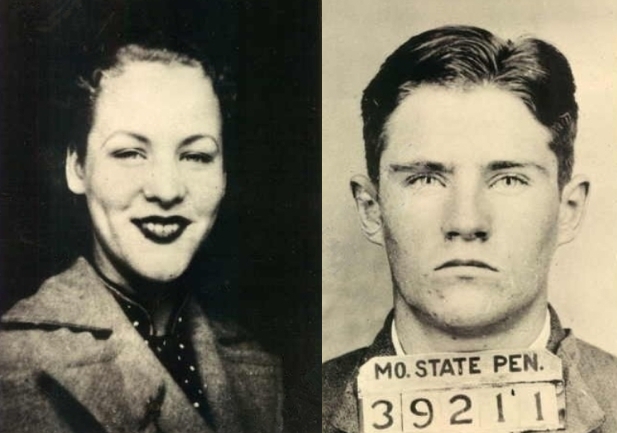 ANOTHER DEPRESSION ERA OUTLAW COUPLE
---
Elaborate hoax or a true crime?
Movies worth watching
A crime based primarily on the documentary
"Murder in the Heartland: The Search for Video X"
and "Video X - Evidence"
Modern Day Bonnie and Clyde
Darla Jean Stanton and Dwayne Foote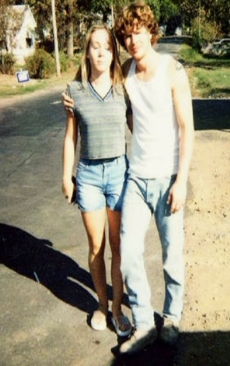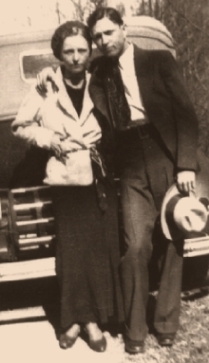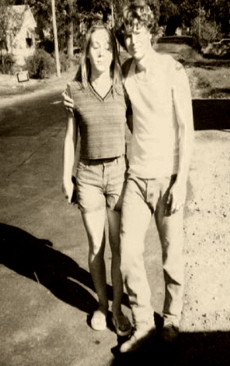 In October 2002, Dwayne Foote and Darla Jean Stanton of Kentucky went on one of the worst robbery-murder
sprees in our nationís history. Dwayne and Darla Jean traveled through Kentucky, Tennessee, Missouri, Arkansas,
Oklahoma and Texas in their station wagon, killing at least 11 people and committing 17 robberies in less than
a month. Traveling routes 80 and 40 for a campground in Texas, picking up a con man drifter named Billy Epp
who then joined them on their killing spree to Texas. Dwayne and Darla Jean robbbed the First National Bank
near Dumant, Texas taking a hostage and fleeing north with police in pursuit, drove over a cliff to their deaths.
Billy Epp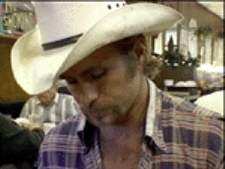 A well documented elaborate film hoax directed by James D. Mortellaro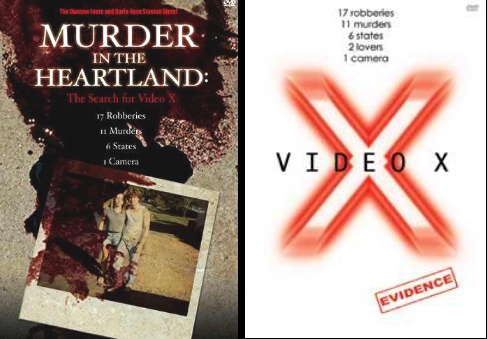 "uncredited" include
Joey Gibson as Dwayne Foote
Michelle Moretti as Darla Jean Stanton
Jack Kyle as Billy Epp
In the interviews Granny Foote reminded me of Marie Barrow Scoma
above stills are from "Murder in the Heartland: The Search for Video X" - and "Video X - Evidence"
RETURN TO CASUAL POSE