OLDTIME POLICE CARS
"THROUGH THE YEARS"
Shootouts, Close Calls & Crashes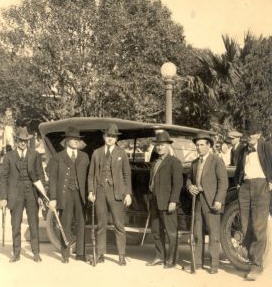 Texas lawmen, pose for this photo, following
a shoot-out with Bonnie and Clyde in east Texas.
---

Photo above, shows a fender-bender, which was caused by chasing some outlaws
---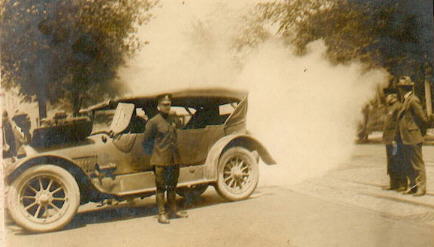 Bootleggers had rigged this car with a smoke-screen to lose their pursuers!
---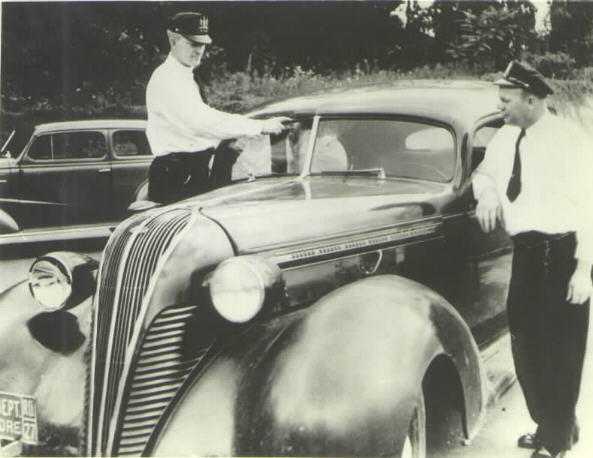 In 1937, Baltimore police officers examine bullet-riddled
police car after a running gun battle with three criminals
who escaped after their gunfire disabled the police car.
---
BACK TO OLDTIME POLICE CARS (PAGE 2)
BACK TO OLDTIME POLICE CARS (START PAGE)
Return to Other Side
---