HIDEOUT FAN FUN PAGE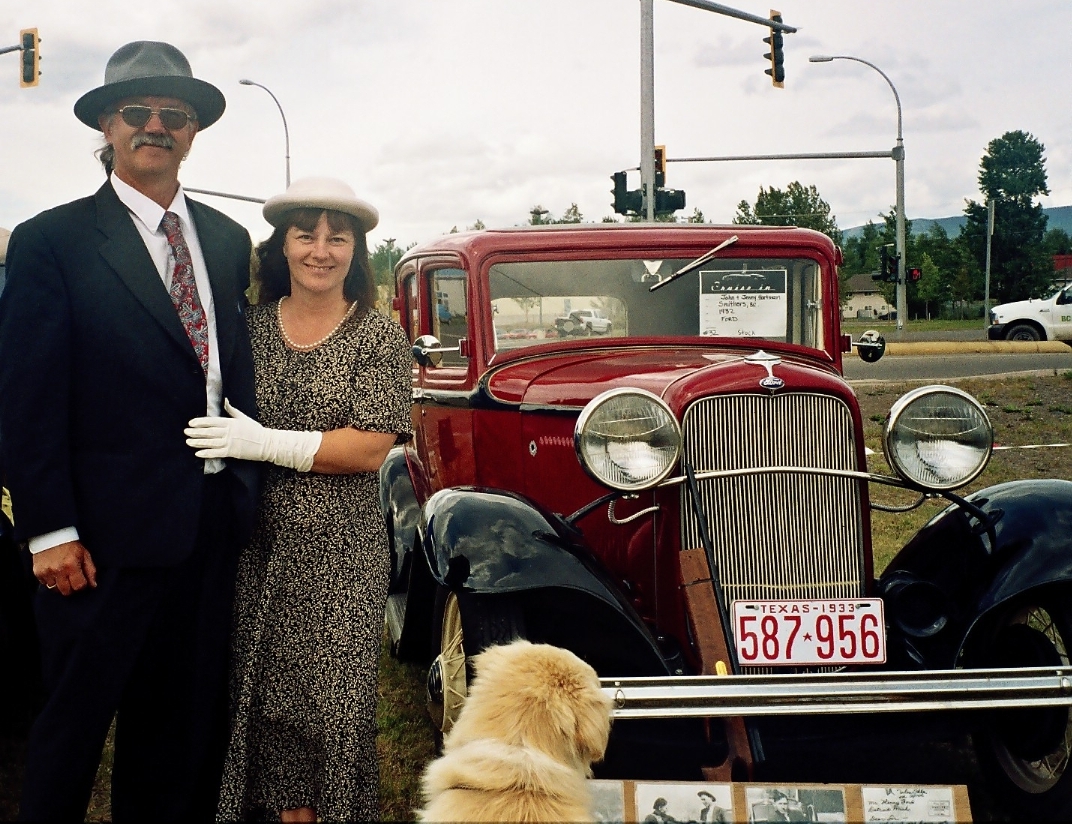 Hideout friends John Hartman, his lovely wife Jenny and their dog Charly pose with their snazzy 1932 Ford.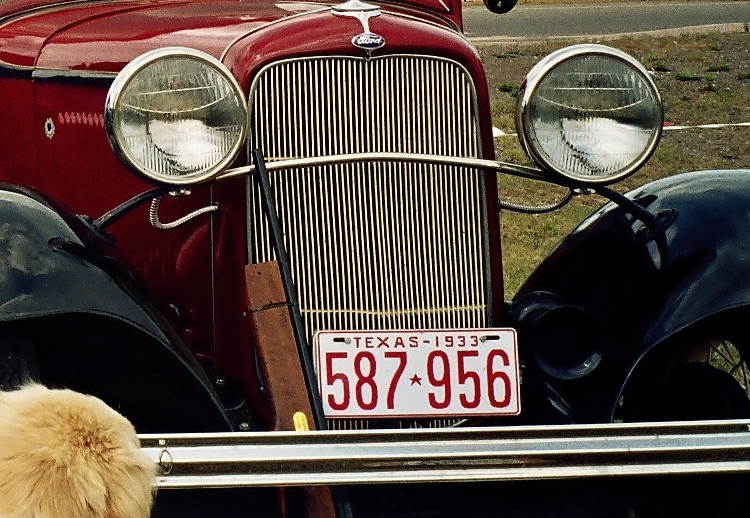 Charly seems to be fascinated with the prop rifle and the replica of the famous Bonnie and Clyde license plate.
The Hartmans participate in the local car shows and parades around their home in Canada and it's always been a
Bonnie and Clyde theme - and the kids get a real thrill out of seeing the gangster car traveling through their town.
Good ol' Hideout friends Billy Ferguson and P.J. did a splended job of re-creating the Barrow snapshots at the rocky outcropping.
The location for the rocky outcropping, in this instance, is Bluff City, Tennessee.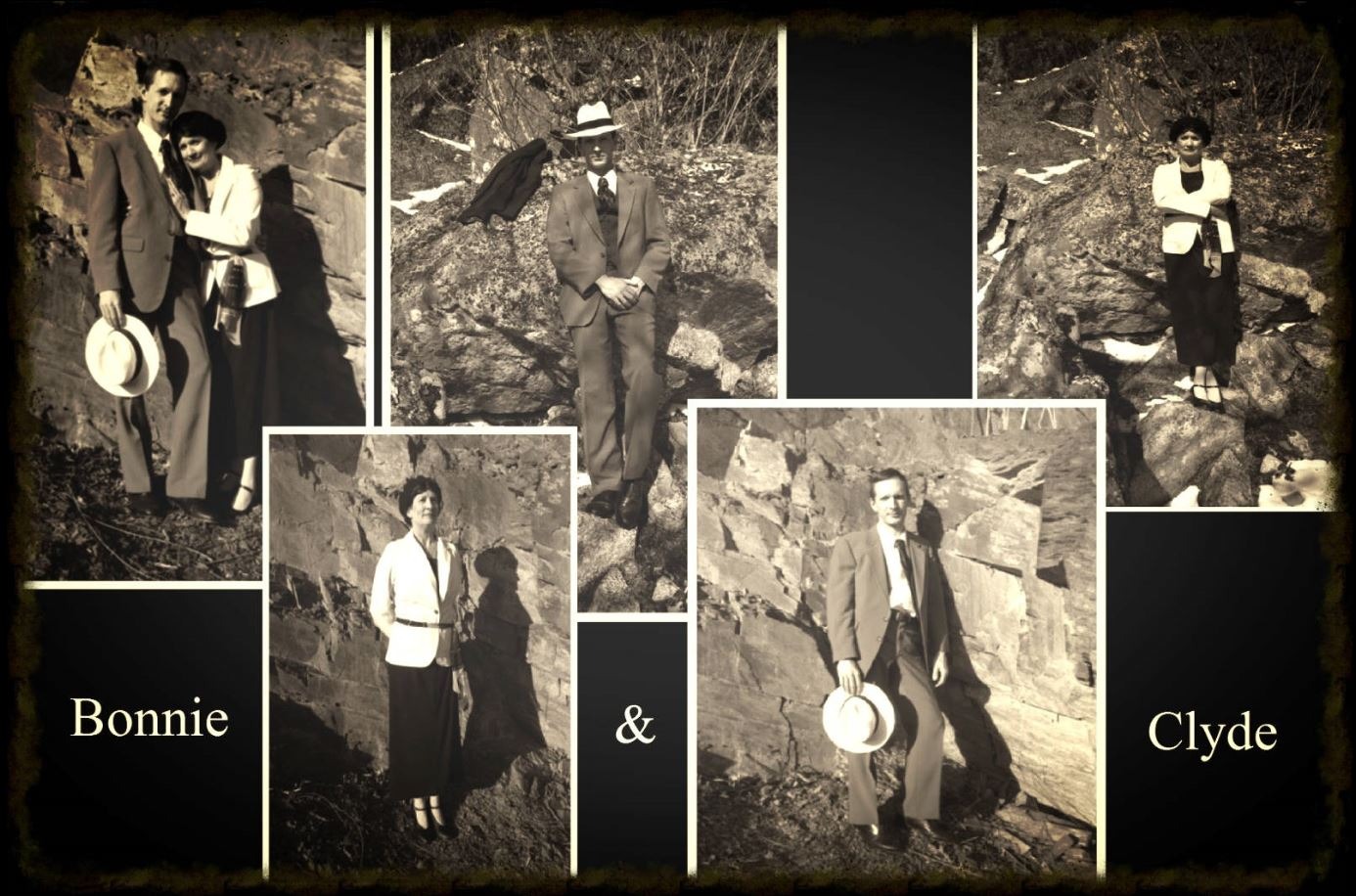 MORE OF BILLY'S COOL PICS
EVEN MORE OF BILLY'S COOL PICS
Billy Ferguson is a master at his craft! Below, are two GRAPHIC images he re-created 80 years
after the deaths of Bonnie and Clyde. I'm leaving them large in order to show the details.
GRAPHIC DEAD BONNIE
GRAPHIC DEAD CLYDE
Billy also created these nifty Bonnie and Clyde dolls in photo below!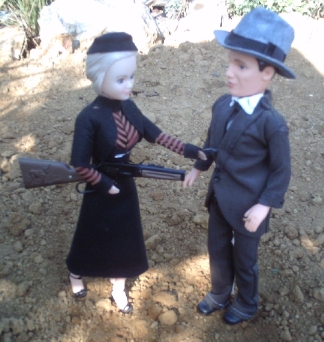 BILLY'S BLOGSPOT PAGE
BACK TO TRICK PICS PAGE