HIDEOUT GRAVE YARD PLOT 3
RALPH FULTS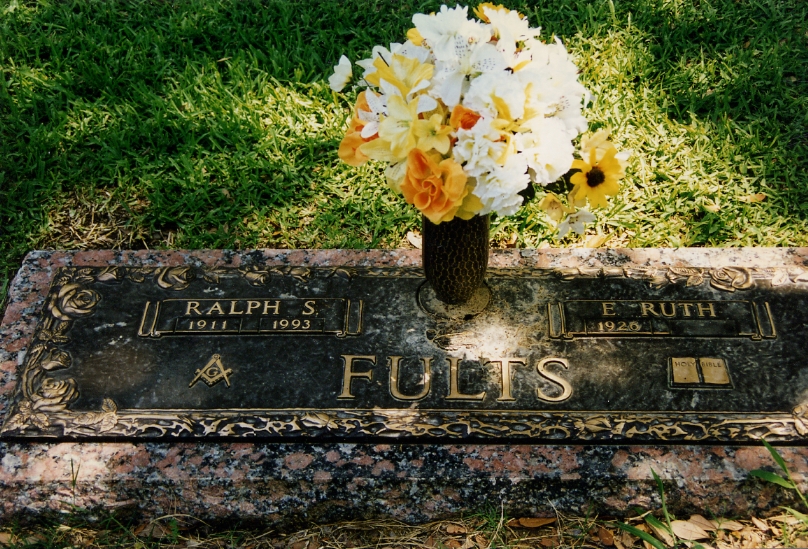 Grove Hill Cemetery

Ralph was one of the earliest members of the
original Barrow gang.

Fults headstone courtesy of Renay Stanard

---
W.D. JONES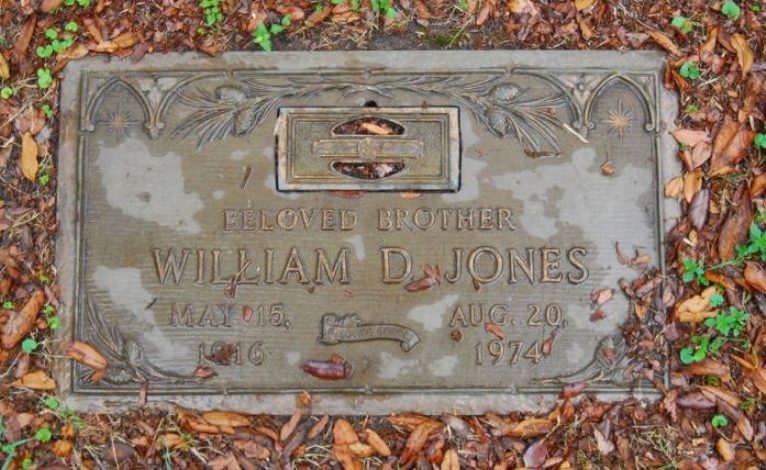 carnnell
Brookside Cemetery Houston, Texas Lot 468, Space3, Section 32
W.D. Jones had joined the Barrow gang in 1932
JONES DEATH CERTIFICATE
---
BLANCHE B. FRASURE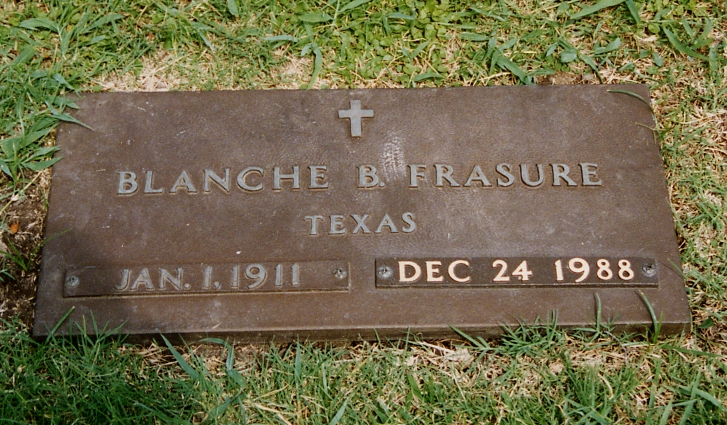 Grove Hill Cemetery

Better known as Blanche Barrow,
the wife of Clyde's brother, Buck.
She later married Eddie Frasure

Frasure headstone courtesy of Renay Stanard

---
ELVIN BARROW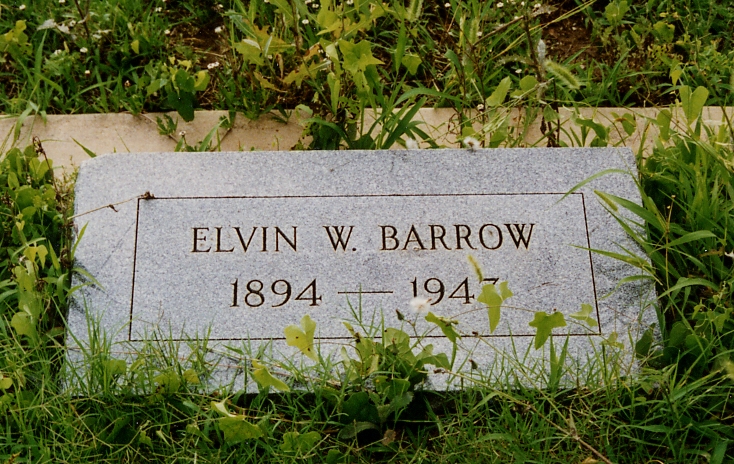 Western Heights Cemetery
Elvin, better known as Jack, was Clyde's older brother.
Elvin's headstone courtesy of Renay Stanard


ELVIN BARROW'S OBIT NOTICE
Newspaper notices from April 27th & April 28th of 1947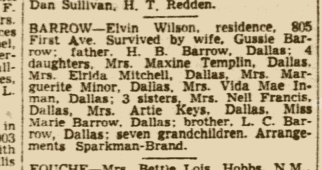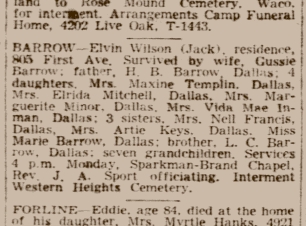 ELVIN WILSON BARROW'S DEATH CERTIFICATE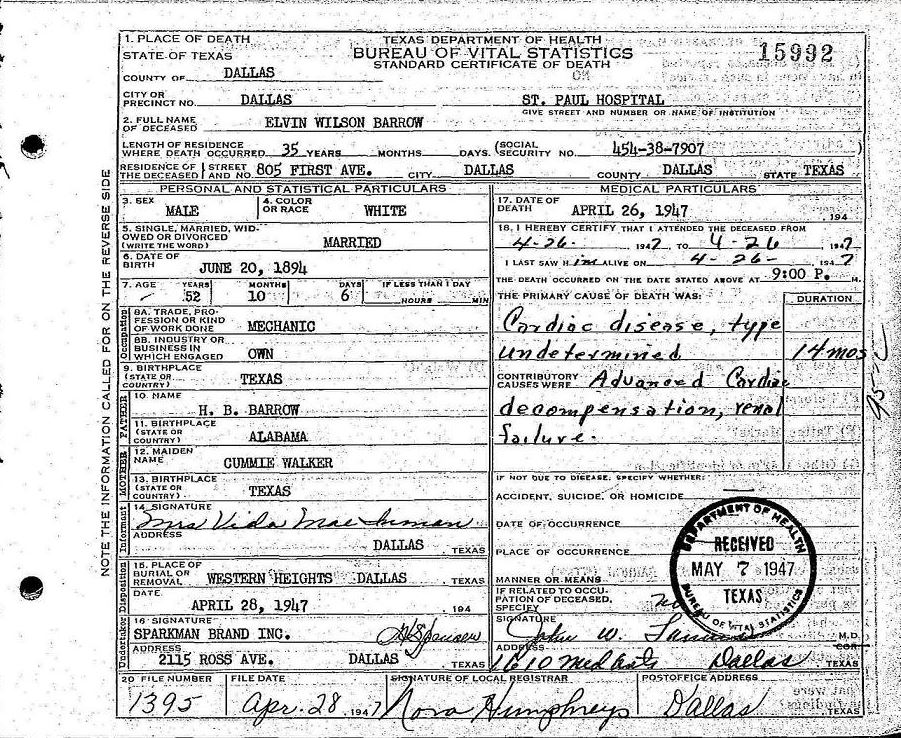 ---
JOHN JOYNER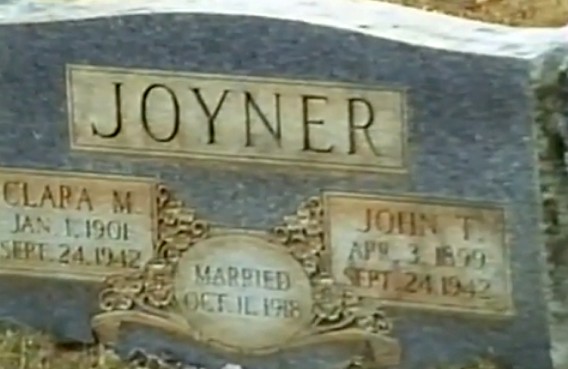 John Joyner was the negotiator in setting the trap for Bonnie and Clyde in 1934.
Less than 10 years later he killed his wife and himself!


KRAUSE FAMILY PLOT 4
RETURN TO PREVIOUS PAGE