MARIO'S MODEL "DEATHCAR" PROJECT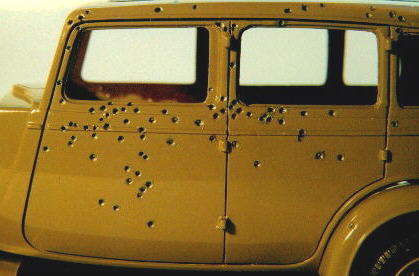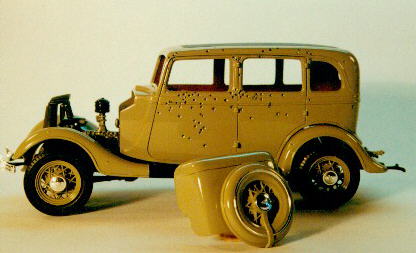 Deathcar: The Ford came from AMT kit (1934 Ford Tudor Sedan).
The front full bench came from AMT kit (Ford 5 windows).
The guns cames from the kit "the gangbusters".
The car is airbrushed and the paint is Tamiya acrylic
Each layer of paint is water's sand and finish with one compound.

---
INTERIOR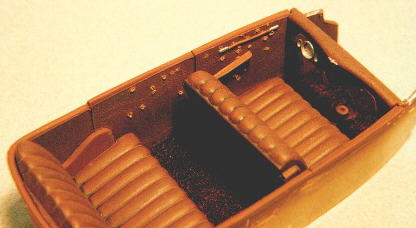 The photos here, cannot begin to show the
fine details and colors of Mario's project!

---
FIGURINES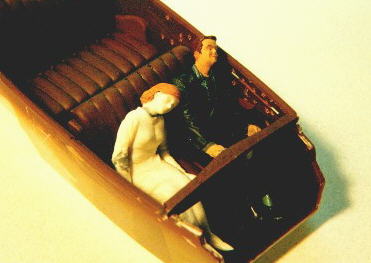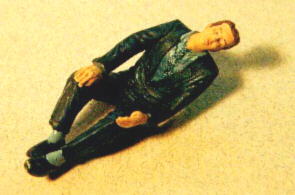 Bonnie & Clyde figurines:  Mario has cut the torso and legs
in three places (for the scale) and reassembled them. He also cut
the neck and with some putty, made some curl to Bonnie's hair.
For each figurine, he took small metal rods and folded them on
the bench to give similar dimension, scale & position.

---
ACCESSORIES

Mario is including the smallest details!
Weapons, Fedora, a map, bottle and even the
miniatures of the original license plates.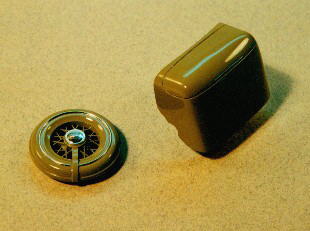 Spare tire and Potters trunk



SEE COMPLETED MODEL
RETURN TO PREVIOUS PAGE