MOVIE CARS - CHEVY - DESOTO
CARS SEEN IN THE MOVIE "BONNIE AND CLYDE"
THE CHEVY
"You ought to be home protectin' the rights of poor folk, not out chasin' after us."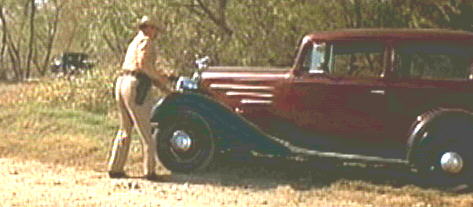 Frank Hamer's red 1934 Chevy (1st photo)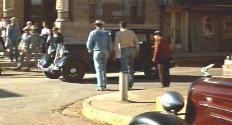 same red 1934 Chevy is parked outside of bank in another scene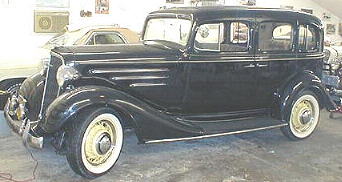 1934 Chevy
---
THE DESOTO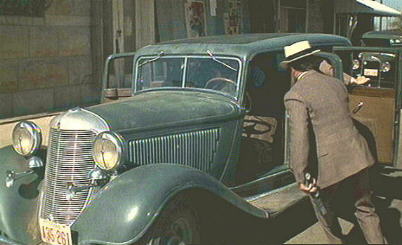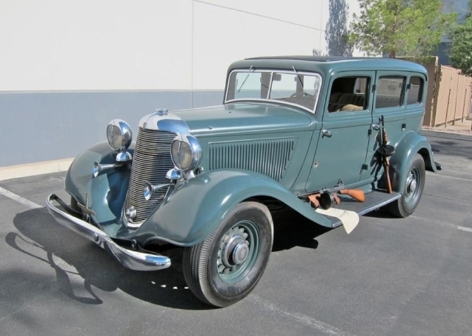 "You ain't got a brain in your skull. On account of you, I killed a man.
Now we're all gonna be wanted for murder, and that's you too boy...
What was you thinkin' about?"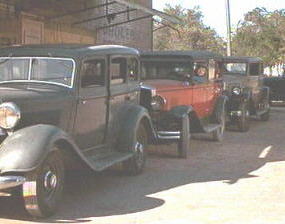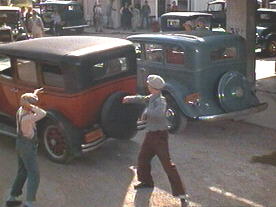 In an earlier scene, CW Moss is banging the gang's red 1929 Durant
against two parked cars, in an effort to make a getaway after a bank heist.
The green 1933 Desoto in front, later becomes another of the gang's cars.
In the end, just before the ambush. Bonnie and Clyde are in their Ford, but their earlier Desoto is seen in the background.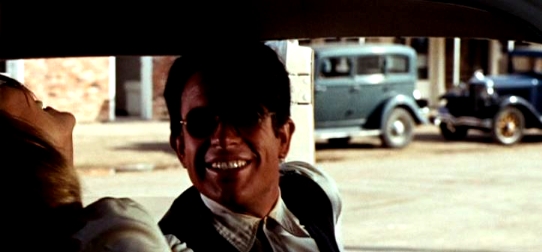 Movie Trivia
Filmed on a Saturday in Red Oak, the Desoto belonging to Nancy McCommas was getting banged up
quite a bit as Michael J. Pollard was actually having trouble maneuvering the red Durant in the tight
parking space. A member of the Antique Car Club had to step in and parked it without further ado.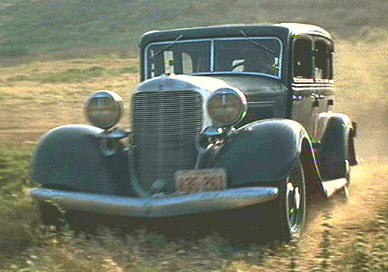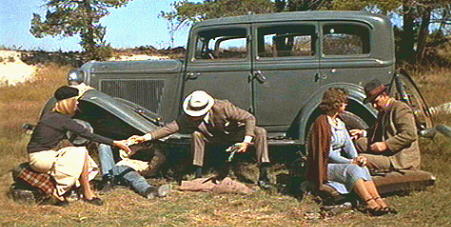 1933 Desoto
---
MOVIE CARS CONTINUED
BACK TO PREVIOUS PAGE