A Bullet for Pretty Boy
LANCASTER, TEXAS FILMING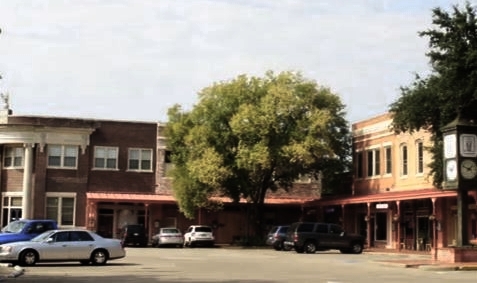 Credit for above photo Natalie Wright - Realtor
In 1934, bandits Clyde Barrow and Raymond Hamilton entered the R. P. Henry Bank in the Town Square,
and robbed it. Later, in 1969, Pretty Boy Floyd (Fabian Forte) and his gang robbed another bank, located
in the same Town Square. This was during the filming of the movie, "A Bullet for Pretty Boy."
In the movie, the bandits maroon car enters a town. The car in the still below, was exactly where the town clock is now located in the photo above. In the movie,
you see a white building. A more recent photo (to the right) shows the very same building that's in Lancaster, Texas Town Square, although it's no longer painted white.
Bank about to be robbed!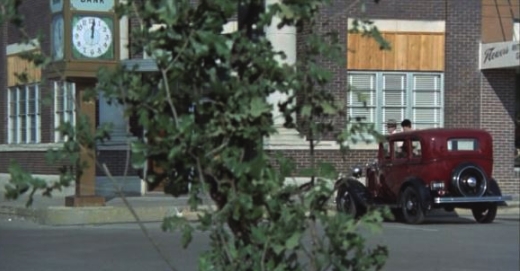 Movie still of actor Forte entering the bank building next to a flower shop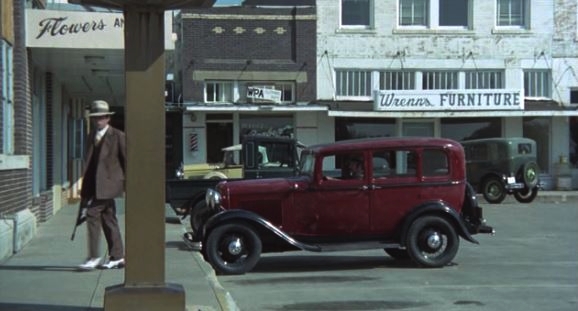 Movie still shows the bandits making a getaway after the robbery. The bank, as it looks today is shown on the right.
Building is inscribed above the pillars "WHITE & Co BANKERS UNINCORPORATED"

Movie still of actor Forte in front of flower shop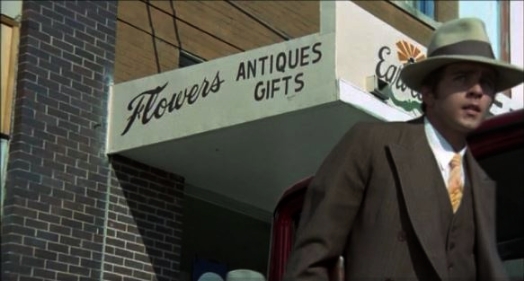 Back in 1969 when filming had taken place, the town's clock stood in front of the bank. More recently it been moved to another location
just a short distance from it's original spot. On the right is a recent photo the building where "Flower Shop" was seen in the movie (above photo)

The grand ol' timepiece still stands proudly in the Town Square!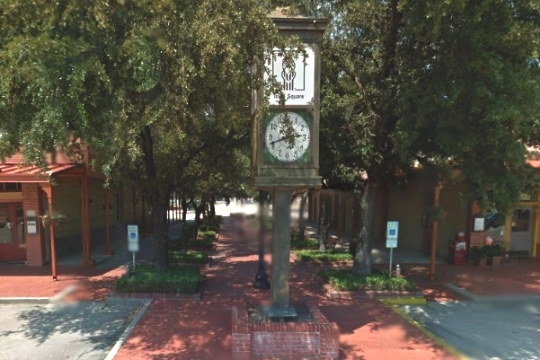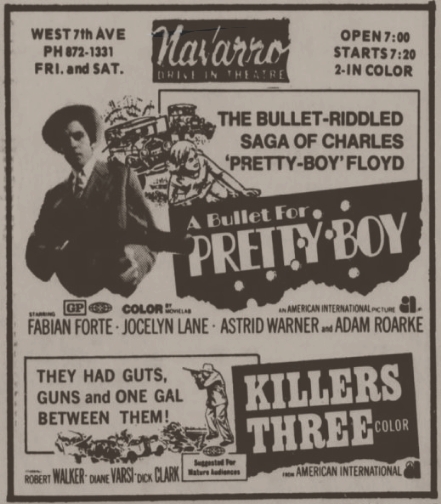 Bill Bragg played a bank teller. Bill is also known as "The Voice of BIG TEX" at The State Fair Of Texas"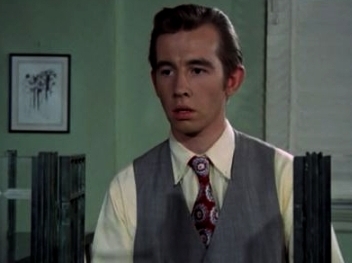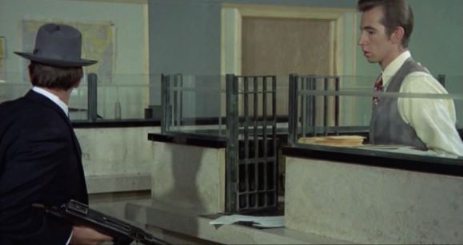 Bill ID's the bank bandits!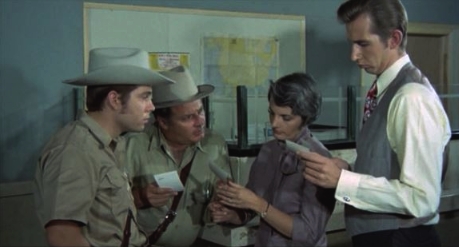 stills from "A Bullet for Pretty Boy"
The 6ft 5in Bill Bragg, seen below off camera, alongside "Pretty Boy" actor Fabian Forte (photo credit Bill Bragg)
Be sure to check out this amazing personality below!
His billbragg.com PAGE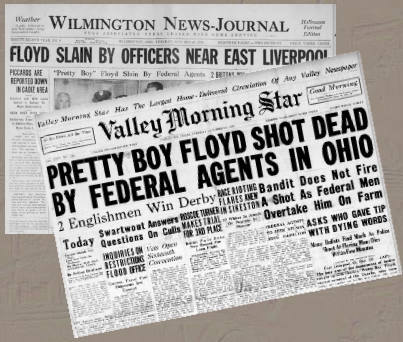 PREVIOUS PAGE