REPLICA DEATH CAR AWAITS IT'S INTERIOR
Mr. Sandy Jones kindly invited me to meet up with him at the upholstery shop
located in the Rocky Mountains. I met Sandy there at 10 am on Friday, April 27th.
The Colorado sun was already directly over the replica deathcar when we arrived.
Our first thoughts and discussion, were of the car's Cordoba grey color and how
it's known for it's chameleon-like way of changing color under different lighting.
Mr. Jones was meeting up with his upholsterer that day, to go over the preparations
for the car's interior. As this car progressed along, it gave me a greater feel
of what exactly Bonnie and Clyde had first seen, sitting in the driveway of Ruth
Warren. This car is 100%, exactly like the car that Bonnie and Clyde had died in!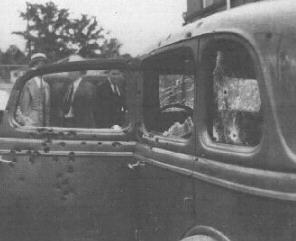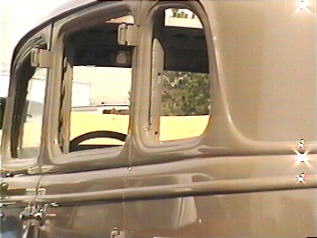 Hideout photo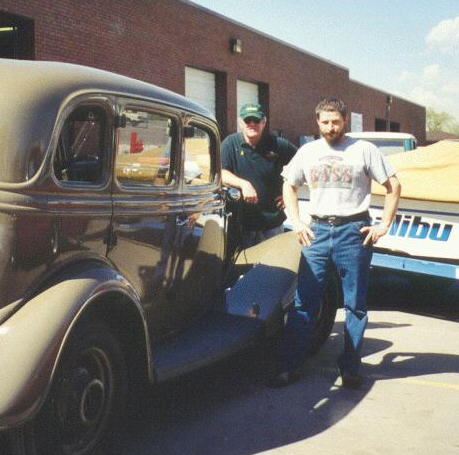 Sandy Jones photo
My first, up close and personal look at the replica death car
Sandy Jones (background), the man behind this project
SEE COMPLETED REPLICA DEATH CAR HERE!
RETURN TO PREVIOUS PAGE