HENRY AND CUMIE BARROW
CIRCA 1939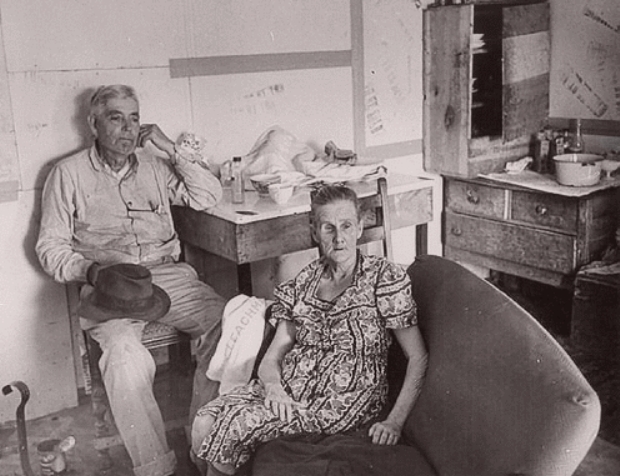 The photo above, is of Henry and Cumie Barrow. It was taken in about 1939,
in the back room of the family filling station. During an altercation which
had taken place there, Cumie was shot in the eye, which is evident in the photo.
The family home was also the target of several fire-bombings which had caused a
fire there. The fire had damaged many of the original photographs they had there
of Bonnie and Clyde. Behind Henry, you can see the drywall renovation of the
home that was being done there at the time the photo was taken.
Photos below, show evidence of fire damage when the Barrow home was firebombed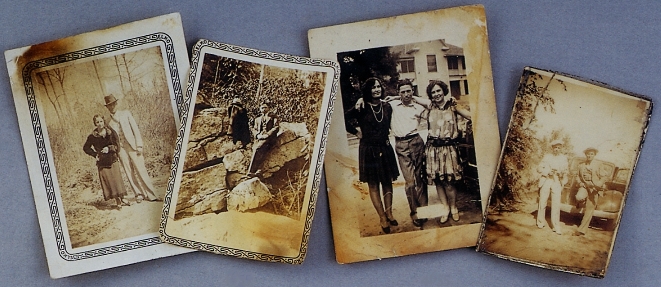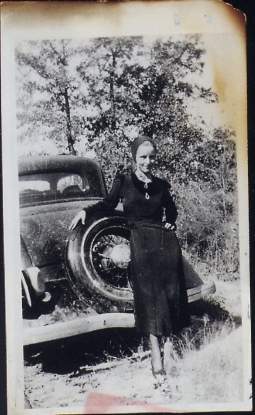 ---
SEPARATED AT BIRTH?
In the vintage photograph below (un-related), I thought that the elderly woman
on the left, looked very much like Cumie (inset shows Cumie). The time period
in which both photos were taken, is about the same. I thought that to be interesting!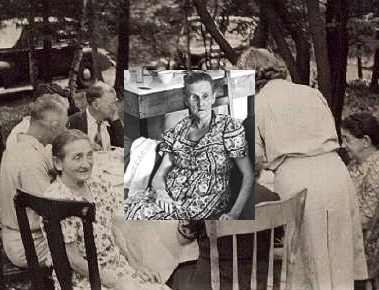 BACK TO POSTCARD PAGE