MOVIE CARS - FORD TRUCK
CARS SEEN IN THE MOVIE "BONNIE AND CLYDE"
THE FORD STAKEBED TRUCK
Old man Moss' stakebed truck was seen in the ambush scene.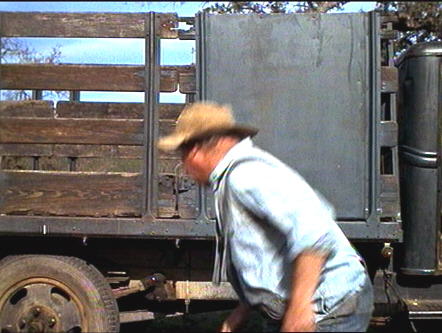 "Got a flat tire, ain't got no spare."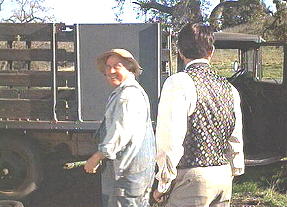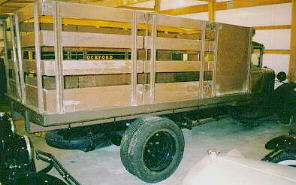 1931 Ford AA Stakebed
The same stakebed truck was used in many other earlier scenes too!
SQUATTERS CAMP
Can ya'll spare us some drinkin' water?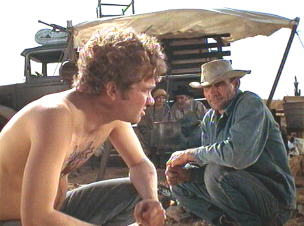 OUTSIDE OF BANK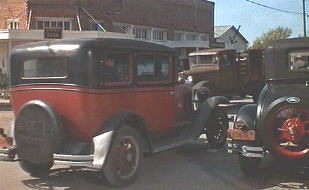 OUTSIDE OF ANOTHER BANK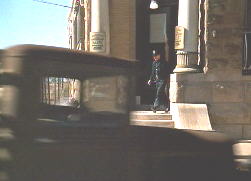 STAKEBED, COUPE AND DESOTO IN ONE PLACE

AT FAMILY REUNION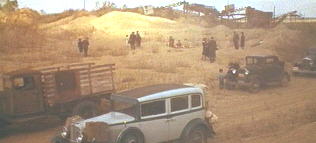 ---
MOVIE CARS CONTINUE
BACK TO PREVIOUS PAGE