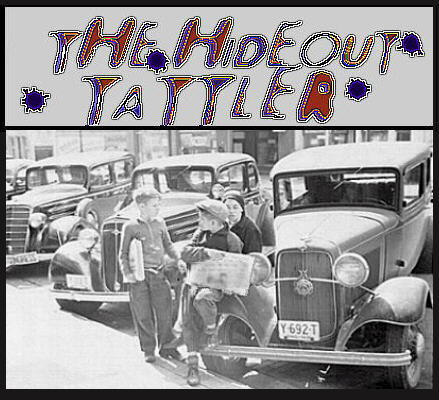 "A newsboy once said to his buddy
I wish old Clyde would get jumped
In these awful hard times
we'd make a few dimes
if five or six cops would get bumped"
~Bonnie Parker~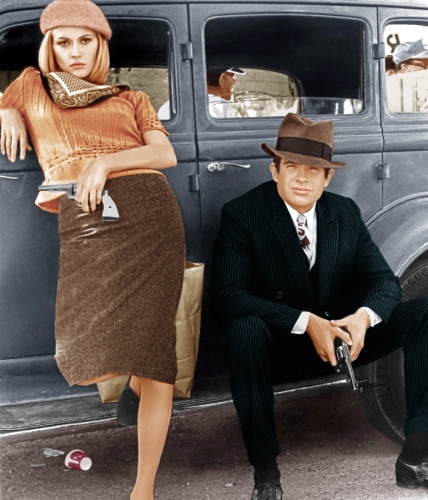 Your Hideout place - for news, credits & info
Billy Ferguson is a master at his craft! Below, are two GRAPHIC images he re-created 80 years
after the deaths of Bonnie and Clyde. I'm leaving them large in order to show the details.
GRAPHIC DEAD BONNIE
GRAPHIC DEAD CLYDE
A Look Back
IT HAPPENED 80 YEARS AGO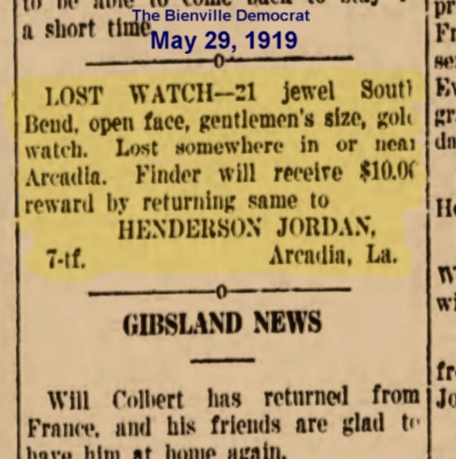 OCTOBER 1933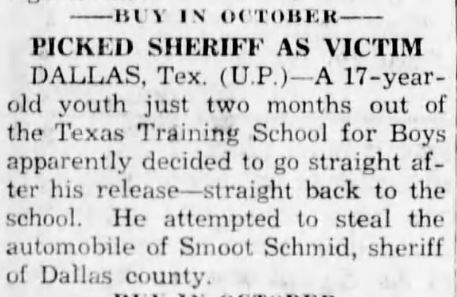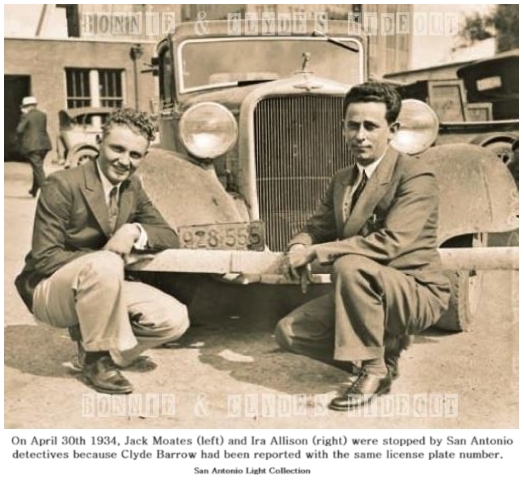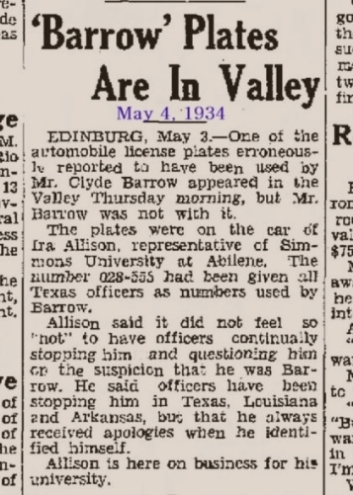 MAY 18, 1934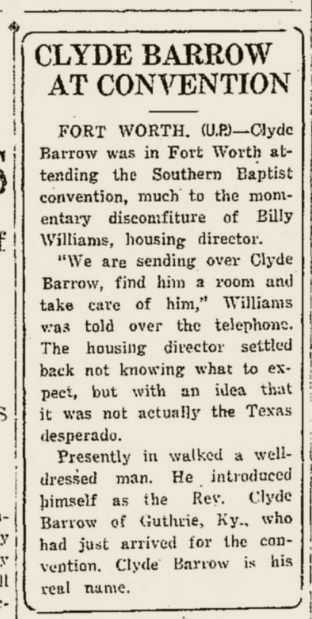 Recent auction item goes for $467.99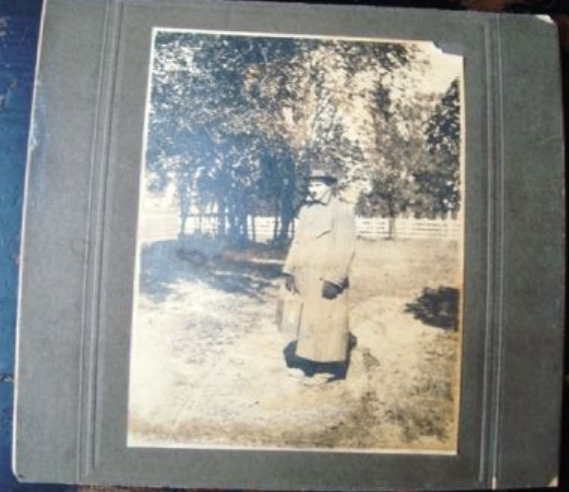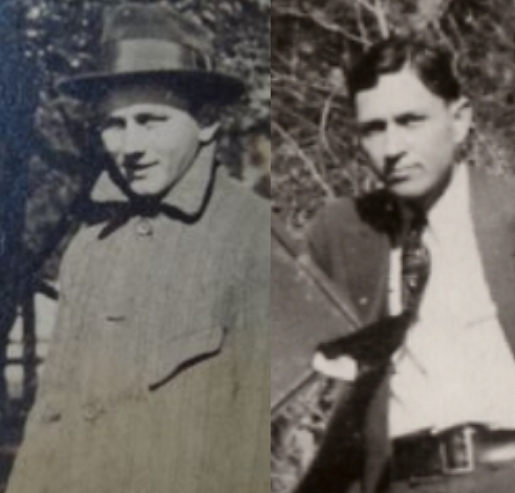 Description
This is from my father's antique business in Hot Springs, Arkansas. He found it in a very old family
photo album. It is inscribed "Clyde Barrow back home" very lightly, in what appears to be in pencil.
He assumes that it is Clyde Barrow from the Bonnie and Clyde duo. Measures 3.5" x 4.5"
(END)
Hot Springs, Arkansas was not only a safe haven for the bad elements of the Depression Era, but it's said
that Clyde had brought Bonnie to Hot Springs for the healing waters there following her being burned.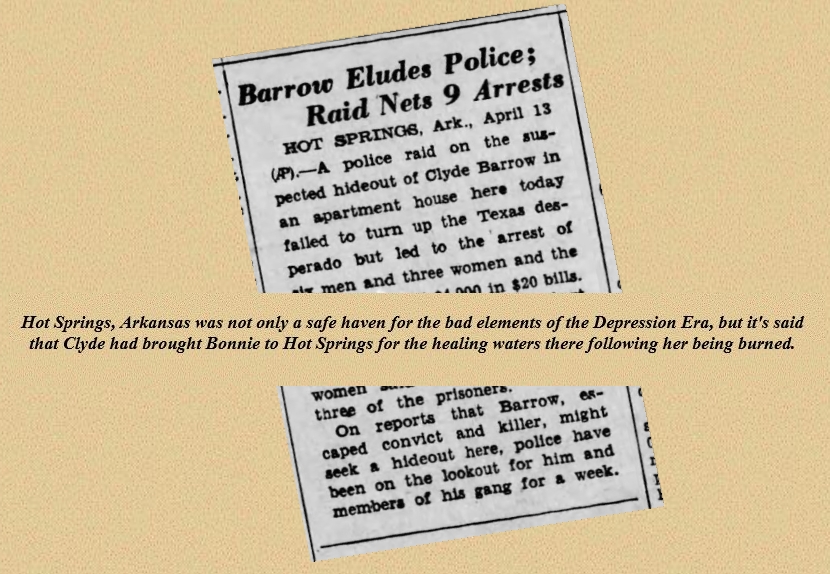 Perhaps "Clyde Barrow back home" was correct!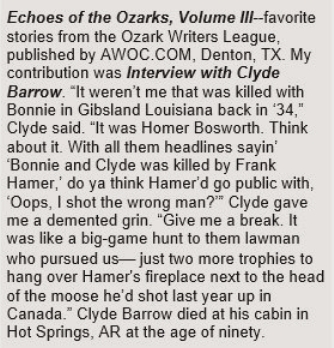 ---
Moor Hall Studios - Bonnie and Clyde Shooting Hoax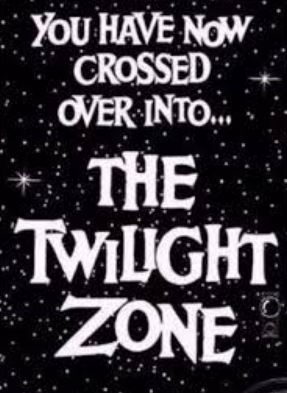 This is by far, the most bizarre item of interest I've ever come across in dealing with Bonnie and Clyde!
This series of YouTube presentations include many weird claims about other historical figures, making assertions
that items of an historical nature - were nothing but "staged events" performed by Moor Hall Studio actors.
Bonnie, Clyde, W.D. Jones, Dillinger, Pretty Boy Floyd, etc., were but characters portrayed by actors. Included, are other
historical notables, like George (Superman) Reeves. It's so insane, but it's like seeing a wreck on the highway, where
you are compelled to take notice, in order to take in the details. Guaranteed to fascinate you once you begin to watch!
Link below is for entertainment purposes only, and I do not support anything represented by the author of these videos.
Click on image below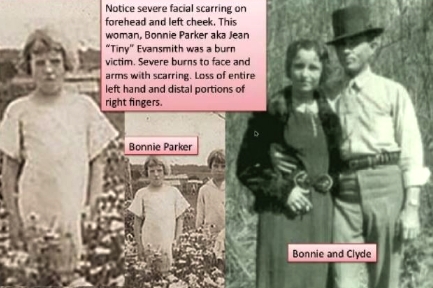 ---
Paranormal Researchers
"Friends of Dusana"
contact the spirits
of
Bonnie and Clyde
The Spirits Of Highway 154
Who BEST portrays Bonnie Parker in film???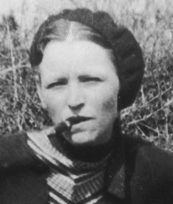 Clyde's Bullet-Proof Vest
Could it be Clyde's bullet-proof vest? Was it recovered from his death car? I can think of many reasons
why I don't think so, but I'll post it here for you who are curious and let you ponder it amongst yourselves!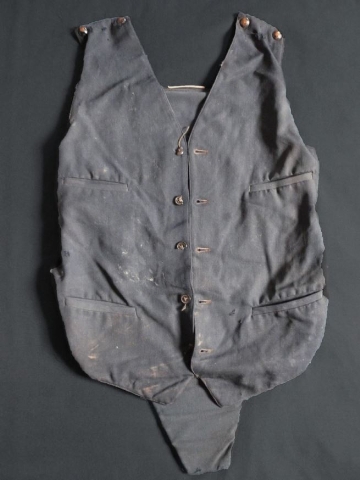 AMERICAN MUSEUM IN BRITAIN
You might ask...
Whatever happened to Mary O'Dare?
Click on her photo below to find out!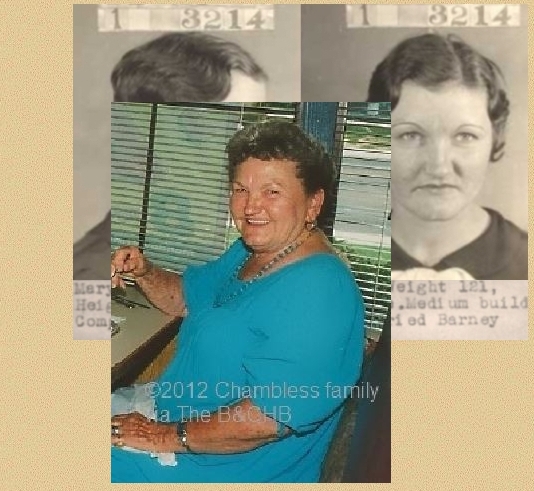 CYPRESS MOON'S "The Story of Bonnie and Clyde"
Over 7 years in the making. Should be darn good!
August 29, 2007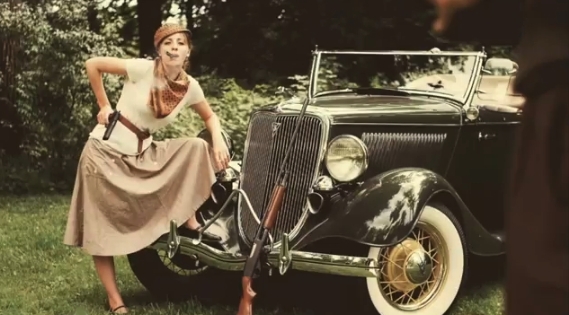 Bonnie and Clyde Remix
Bonnie & Clyde
Serge Gainsbourg & Brigitte Bardot
YouTube
"The Story of Bonnie and Clyde"
Sung by Locomotive Engineer Paul Davis
YouTube
"The Coyote And The Bumble Bee"
by Ronny McClure
YouTube
Bonnie and Clyde as farmers???!!!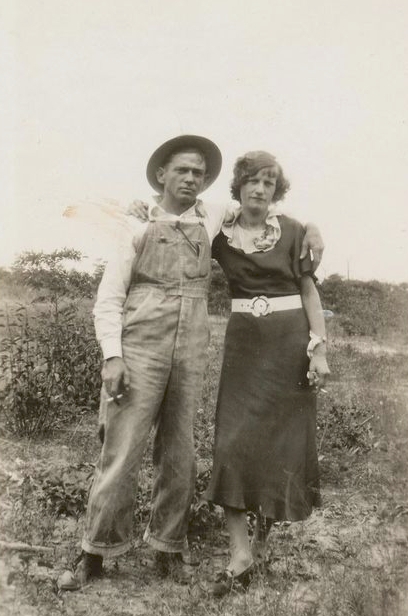 CRITICAL PAST
1934 Film Footage relating to Bonnie and Clyde
Click Here
RARE CLYDE BARROW SNAPSHOT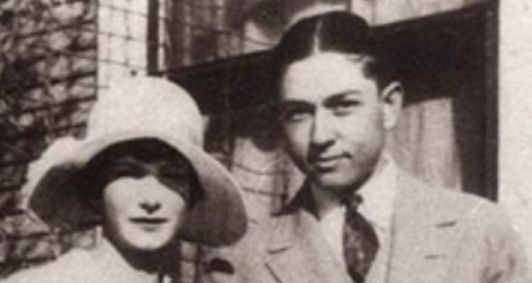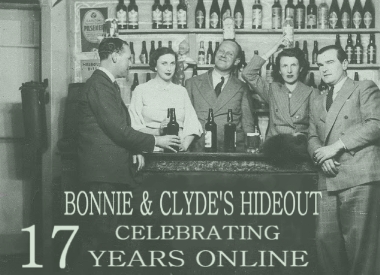 POSSIBLE BARROW "SAFEHOUSE"?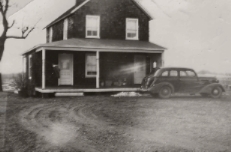 Be sure to visit Hideout friend Charles Flynn's Blogspot
Chuck is a diehard Bonnie and Clyde FANatic, who incorporates his artistic skills
in an interesting site that he put together in presenting Bonnie and Clyde to you.

BLANCHE BARROW: A VOICE FROM THE PAST
CD AVAILABLE NOW FOR PURCHASE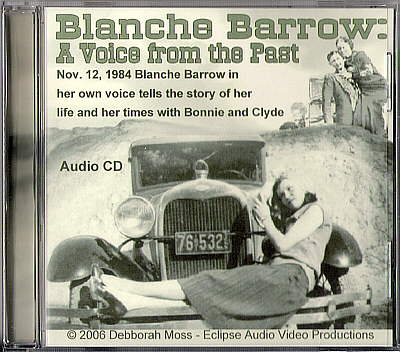 There's nothing like getting the stories, as being told by the gang members themselves!
"Blanche Barrow: A Voice from the Past" is something I've found fascinating.
Here you have three of the family members, all on one recording.
Frank R. Ballinger - Bonnie & Clyde's Hideout Website
BE SURE TO ALSO VISIT...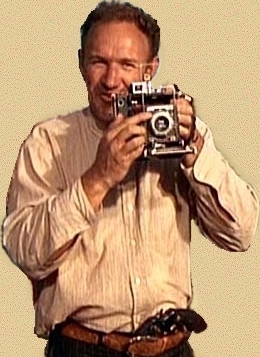 BLANCHE CALDWELL BARROW FAMILY'S ONLINE WEBSITE
Is "The Barrow Gang" alive?
Movie Trailer added September 3, 2008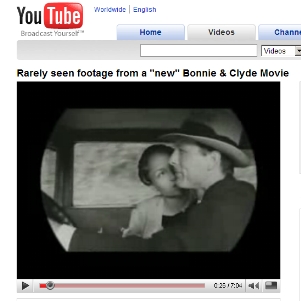 New Section added November 27, 2008
"The Barrow Gang" Actors

Actress Rose McGowan looking every bit the gun moll here!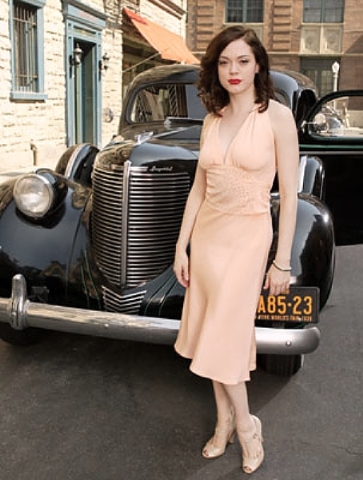 And she looks like she can handle a weapon too!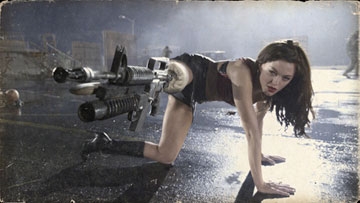 still from the Rodriguez and Tarantino movie "Grindhouse"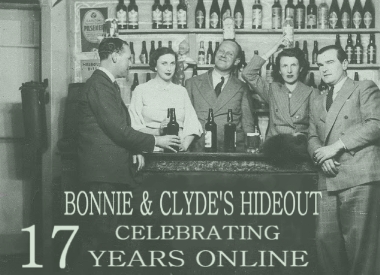 OVER 40 MILLION HITS SINCE 1997
Listen to 1920s & 1930s Popular Music & Jazz online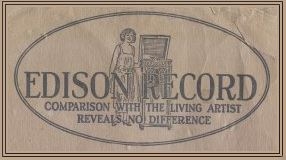 Ted Hinton and Tobias Menzies
Tobias Menzies - actor from Game of Thrones and Outlander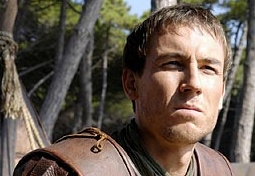 THE LOOK A LIKES
CONTINUE READING TATTLER HERE