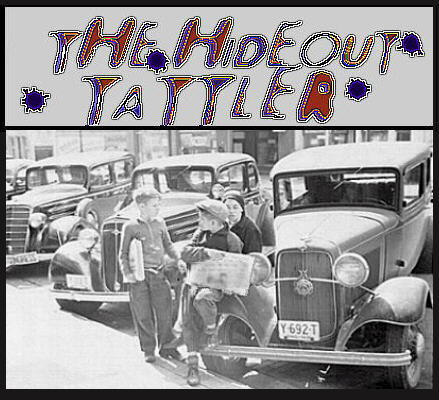 "A newsboy once said to his buddy
I wish old Clyde would get jumped
In these awful hard times
we'd make a few dimes
if five or six cops would get bumped"
~Bonnie Parker~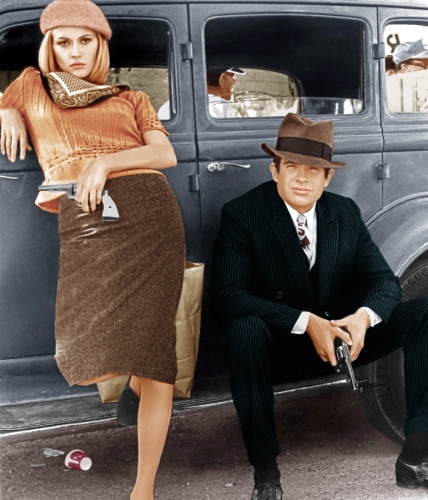 Your Hideout place - for news, credits & info
No Mas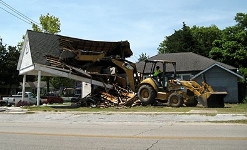 The Destruction of History
A Look Back
Who was Jan I. Fortune?
click on her book below to find out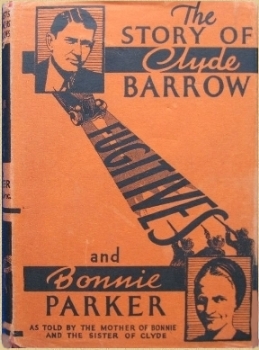 IT HAPPENED 80 YEARS AGO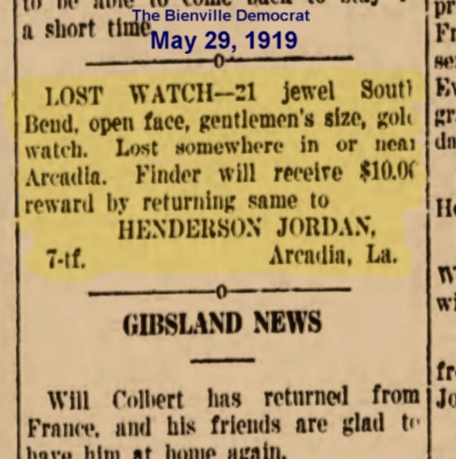 JANUARY 1936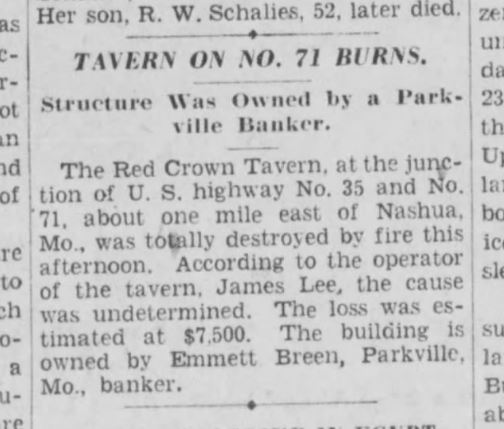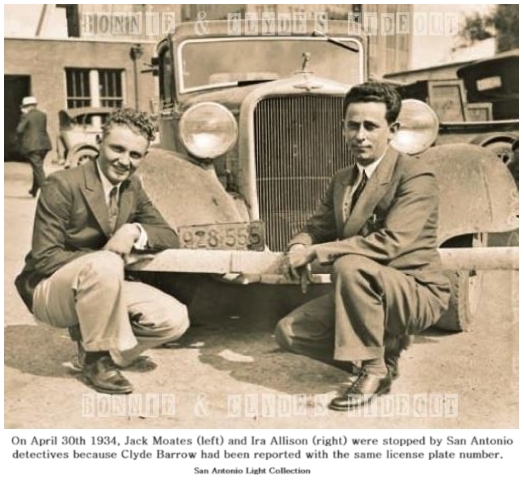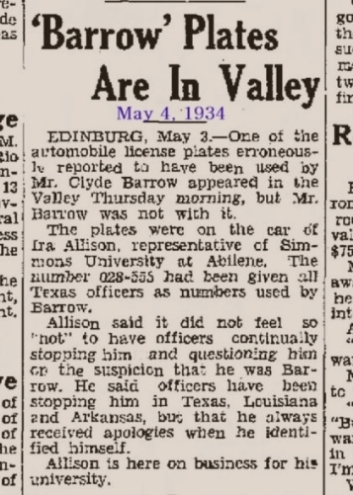 DAILY PERRY CHIEF
JUNE 20, 1920
Recent auction item goes for $467.99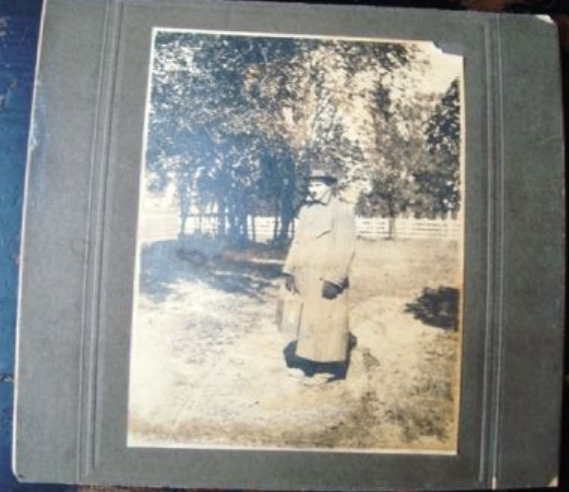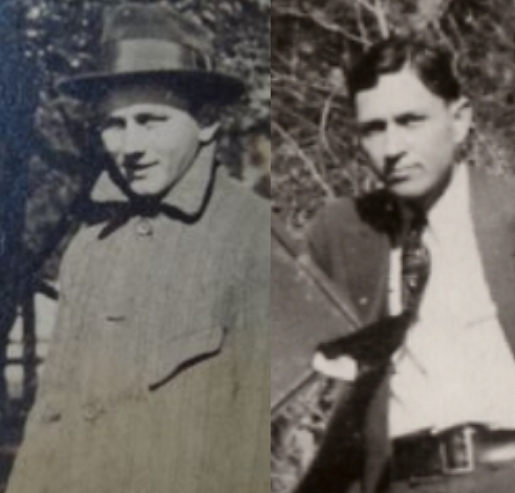 Description
This is from my father's antique business in Hot Springs, Arkansas. He found it in a very old family
photo album. It is inscribed "Clyde Barrow back home" very lightly, in what appears to be in pencil.
He assumes that it is Clyde Barrow from the Bonnie and Clyde duo. Measures 3.5" x 4.5"
(END)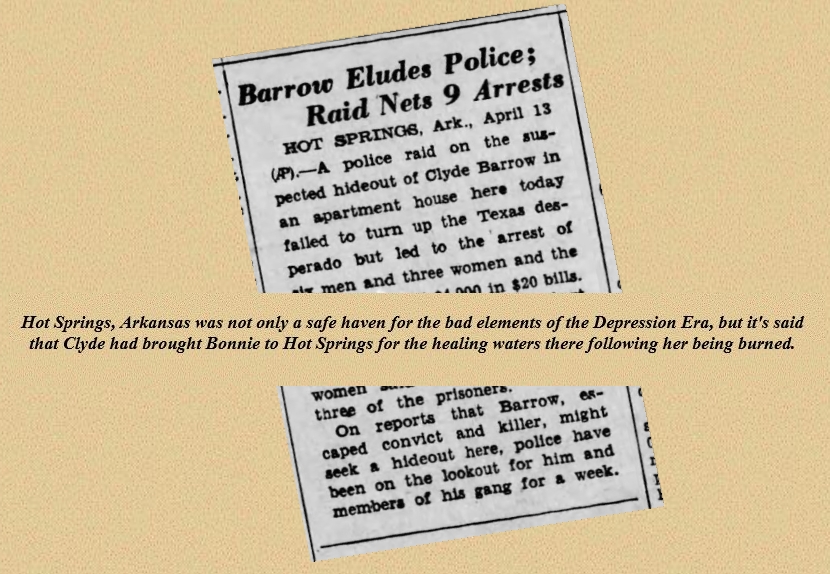 Perhaps "Clyde Barrow back home" was correct!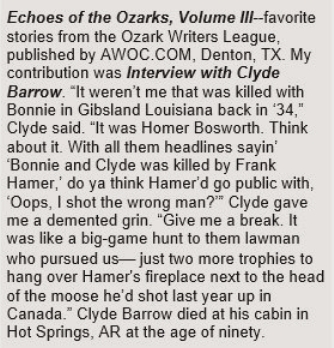 ---
Paranormal Researchers
"Friends of Dusana"
contact the spirits
of
Bonnie and Clyde
The Spirits Of Highway 154
Who BEST portrays Bonnie Parker???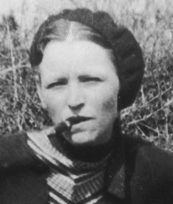 Romeo and Juliet vs Bonnie and Clyde. Epic Rap Battles of History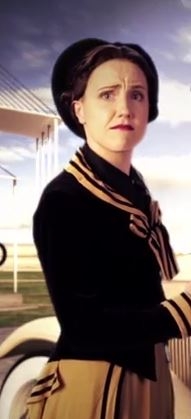 The closest I've seen to Bethany Harper's 1995 Bonnie Parker look, is seen in Hannah Hart's rendition.
Looking at this Bonnie and Clyde couple, leaves no doubt that Mr. Hughes' stars had inspired their look!
I really thought that this Rap video was cool. Warning: some rough language to the sensitive.

BEHIND THE SCENES
Nellie Gonzales

Who is Nellie Gonzales? Bonnie's half-sister? The May 21, 1934 Identification Order #1227
lists Nellie Gonzales as Bonnie's half-sister, residing in Harwood, Texas (Gonzales County).
Many times the police reports and wanted flyers contained mis-information. Was there a
half-sister named Nellie Gonzales - living in Gonzales County? If there was a half-sister
at all, perhaps her actual name was confused with the county (Gonzales) she lived in.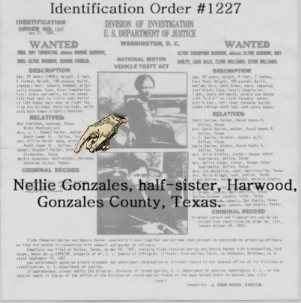 W.D. Jones and actor Michael Shannon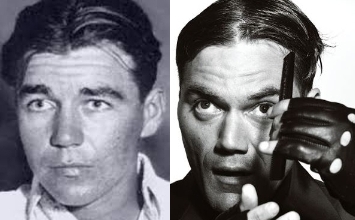 German Waffen-SS tank commander Michael Wittmann and Clyde Barrow
MORE LOOK ALIKES HERE
You might ask...
Whatever happened to Mary O'Dare?
Click on her photo below to find out!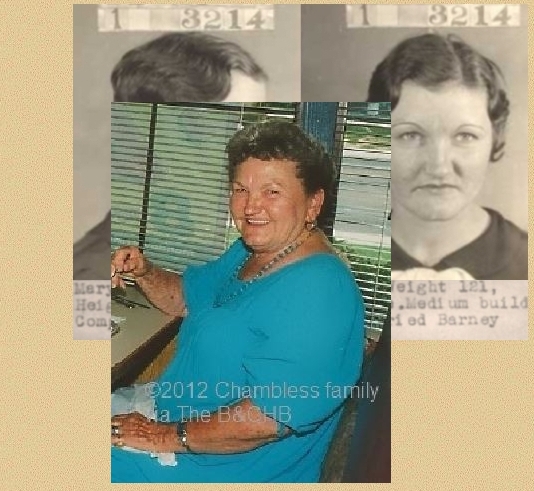 Serge Gainsbourg's Bonnie & Clyde with Bridget Bardot
Below, is an old website I've done several years ago, about the things I like (Besides Bonnie and Clyde).
Much of the videos featured there are found at YouTube. I'd like to share these and think you will find something
that you yourself like or might find memorable or interesting. Click on the link below to start your journey.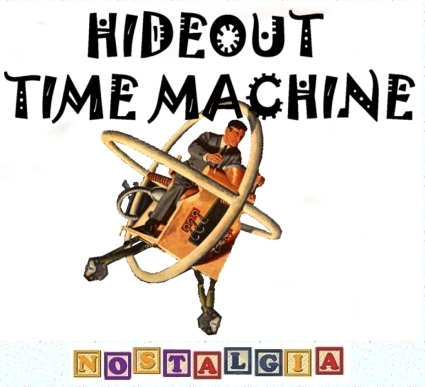 RARE CLYDE BARROW SNAPSHOT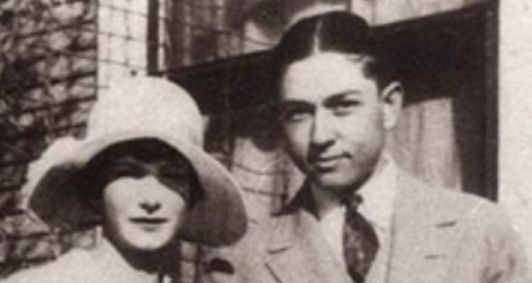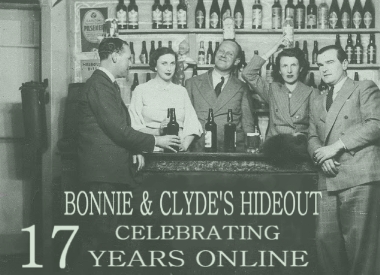 POSSIBLE BARROW "SAFEHOUSE"?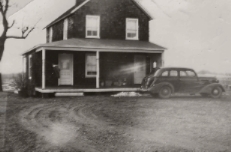 Be sure to visit Hideout friend Charles Flynn's Blogspot
Chuck is a diehard Bonnie and Clyde FANatic, who incorporates his artistic skills
in an interesting site that he put together in presenting Bonnie and Clyde to you.

Billy Ferguson is a master at his craft! Below, are two GRAPHIC images he re-created 80 years
after the deaths of Bonnie and Clyde. I'm leaving them large in order to show the details.
GRAPHIC DEAD BONNIE
GRAPHIC DEAD CLYDE
BLANCHE BARROW: A VOICE FROM THE PAST
CD AVAILABLE NOW FOR PURCHASE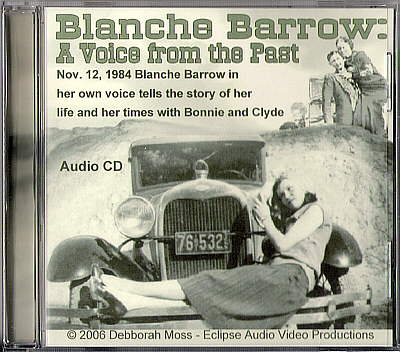 There's nothing like getting the stories, as being told by the gang members themselves!
"Blanche Barrow: A Voice from the Past" is something I've found fascinating.
Here you have three of the family members, all on one recording.
Frank R. Ballinger - Bonnie & Clyde's Hideout Website
BE SURE TO ALSO VISIT...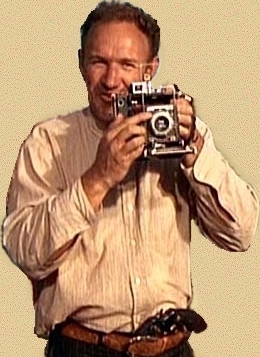 BLANCHE CALDWELL BARROW FAMILY'S ONLINE WEBSITE
Is "The Barrow Gang" alive?
Movie Trailer added September 3, 2008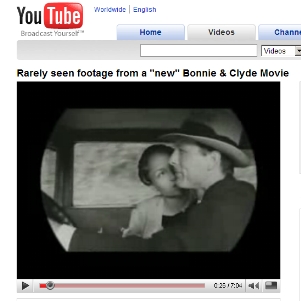 New Section added November 27, 2008
"The Barrow Gang" Actors

Actress Rose McGowan looking every bit the gun moll here!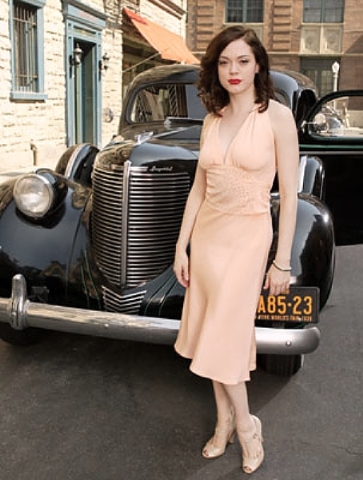 And she looks like she can handle a weapon too!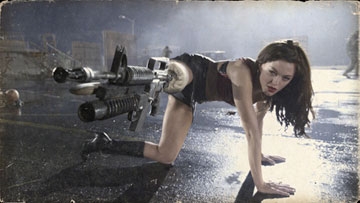 still from the Rodriguez and Tarantino movie "Grindhouse"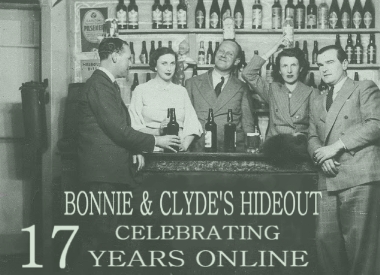 texashideout@yahoo.com
OVER 50 MILLION HITS SINCE 1997
Listen to 1920s & 1930s Popular Music & Jazz online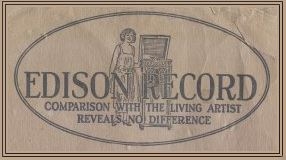 CONTINUE READING TATTLER HERE