The winding road through the pines toward the ambush site. La. Route 154 was a narrow dirt
road in 1934, and from photo accounts, the woods were quite dense and cut close to the road.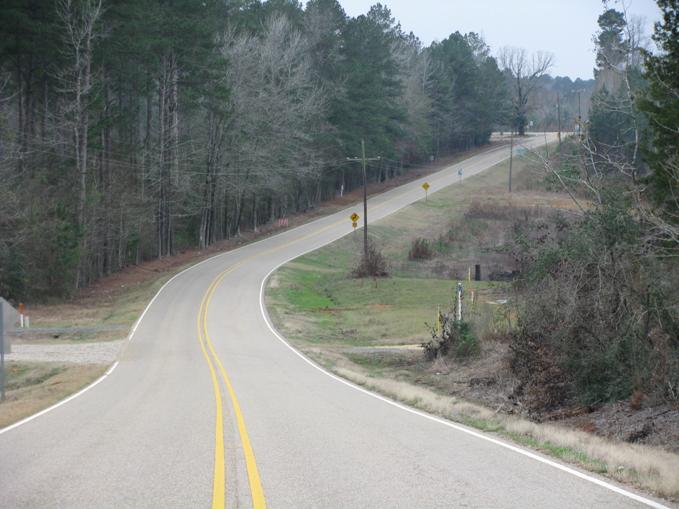 A majestic red barn along Louisiana Route 154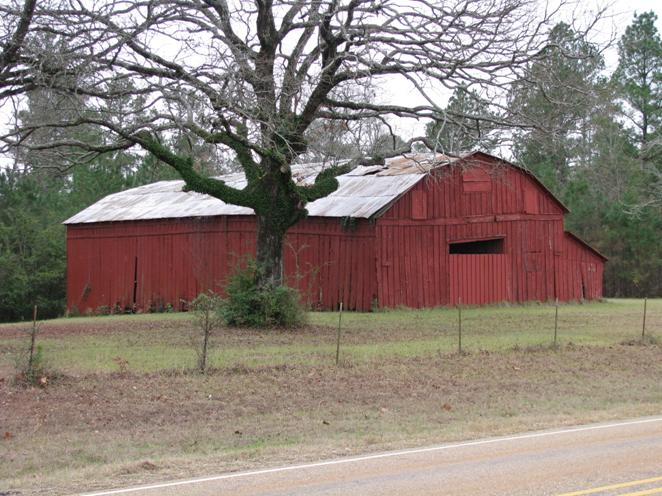 Getting close, this stretch may be somewhat more representative of what the drive was like in 1934.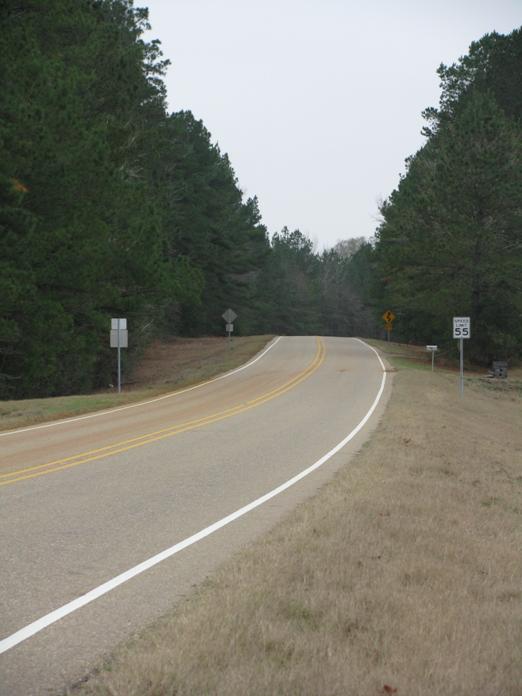 1 mile to the ambush site..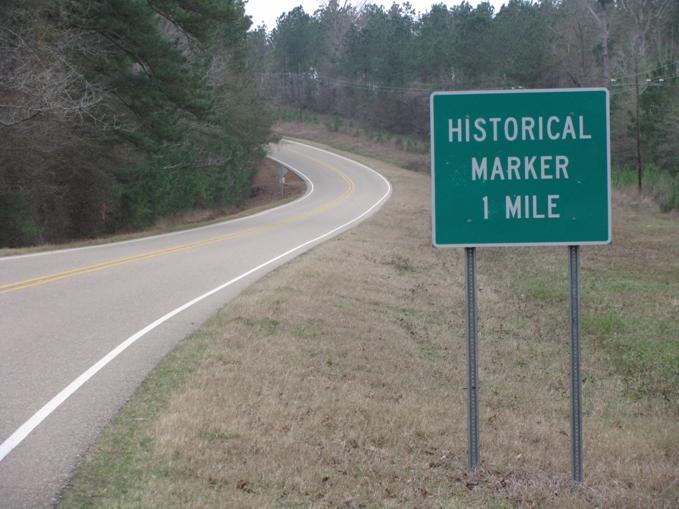 Bonnie and Clyde ambush marker December 2007. Since being turned over, it's marble base
has now been embedded. There is talk of a new marker & enclosure at some point.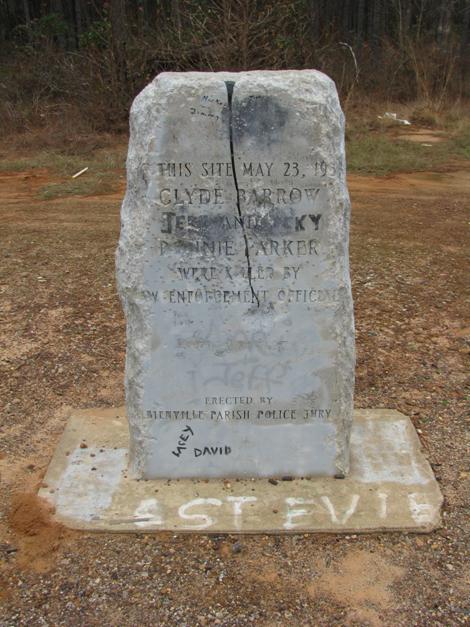 Dec. 2007 shot of famous view from ambush site. Bonnie and Clyde drove from curve in the distance, to here.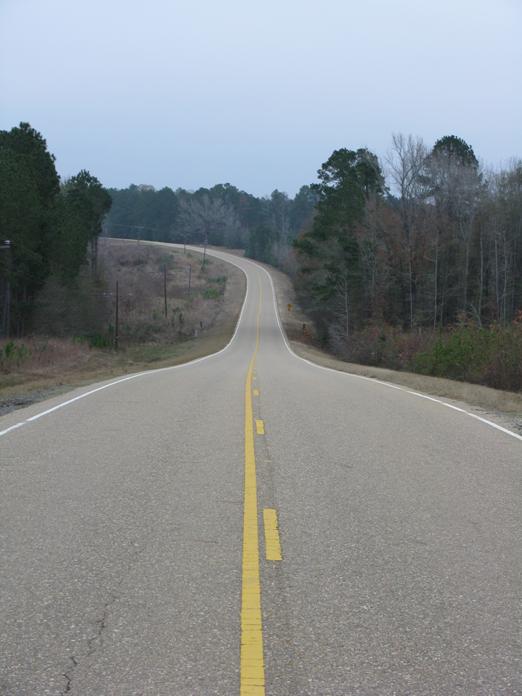 View Bonnie & Clyde would have had when ambushed.. (the road ahead)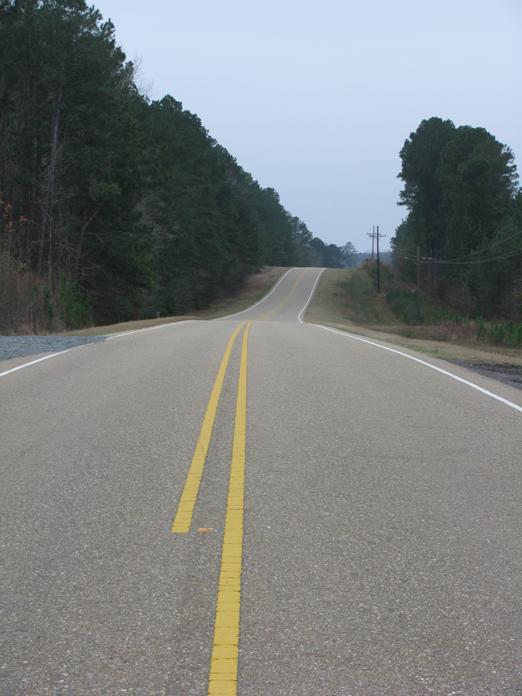 Yours truly at the ambush site.
It's a "surreal" feeling being here.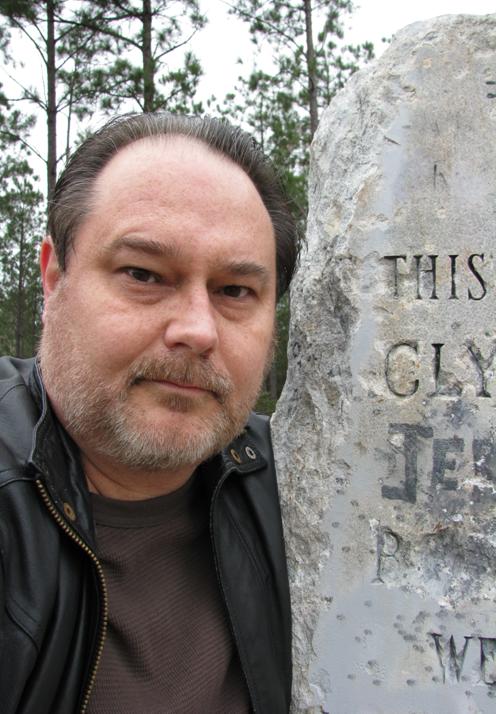 Approximate view ambush posse would have had of Bonnie & Clyde's approach. Road today is paved,
wider and cleared of trees. Also the "actual" ambush site has been removed for an Oil Co. driveway.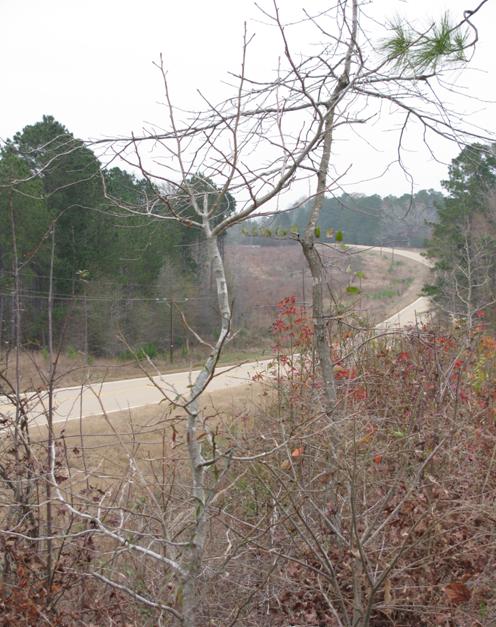 Closest view available today, from ambush site bluff at officer's position. Marker is to
the left and across the road from where car (still in gear) rolled.. & came to a stop.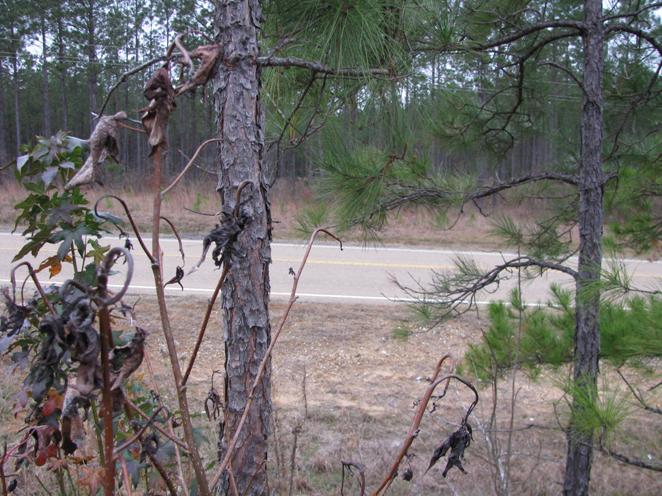 View from same position,of where B&C car rolled 75 ft & came to rest.. this side of road opposite marker.
Note: Oil Company driveway has taken out bluff at "actual" ambush site. Photos sometimes shown of bluff
opposite marker being ambush site are not accurate. Marker is located across the road from where B&C car stopped.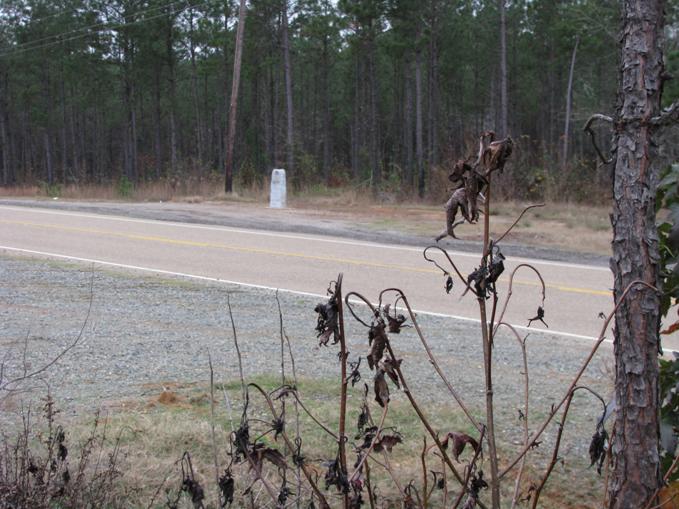 What can I say?? A fitting way to end this summary of The B&C Signatures and their investigation.
My sincere thanks to all, for your continued caring and support for The Bonnie & Clyde Signatures.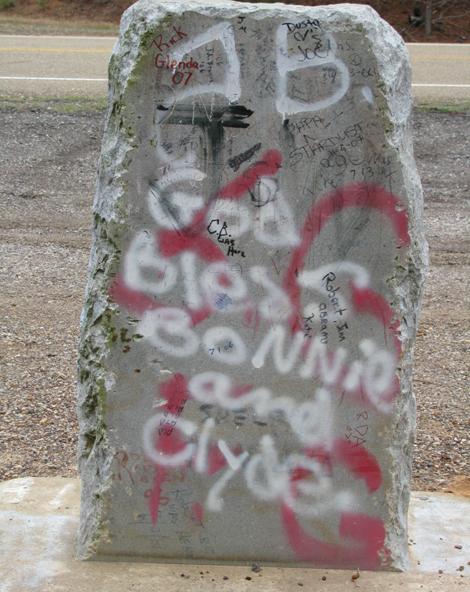 PREVIOUS PAGE
BACK TO SIGNATURES PAGE