BONNIE & CLYDE'S DEMISE

Bonnie and Clyde, they lived alot together and finally together...They died!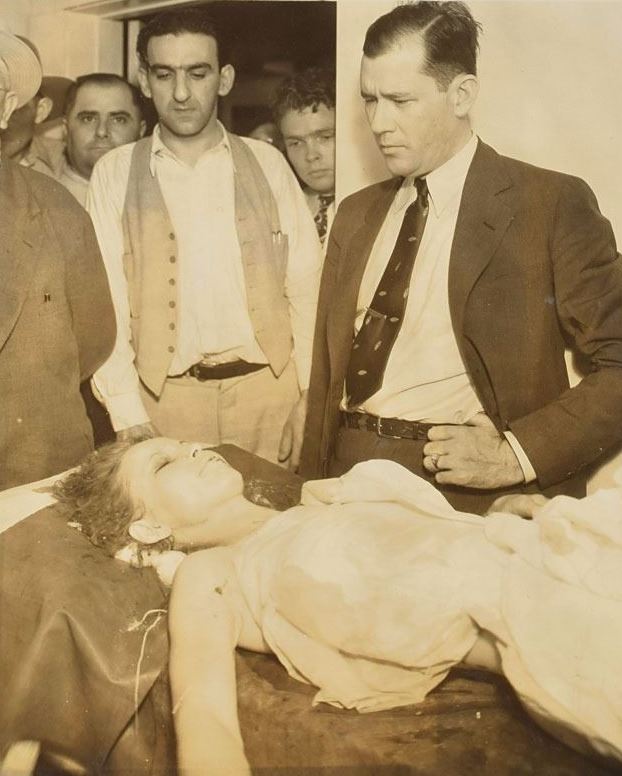 ---
BARROW FUNERAL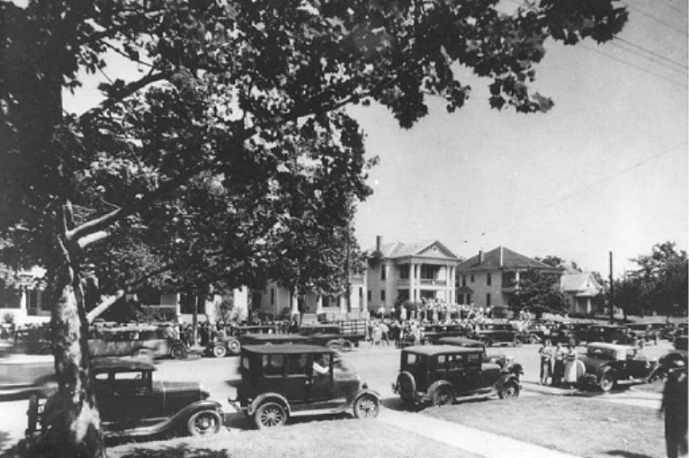 SPARKMAN-HOLTZ-BRAND FUNERAL HOME
---
BODIES WERE BURIED APART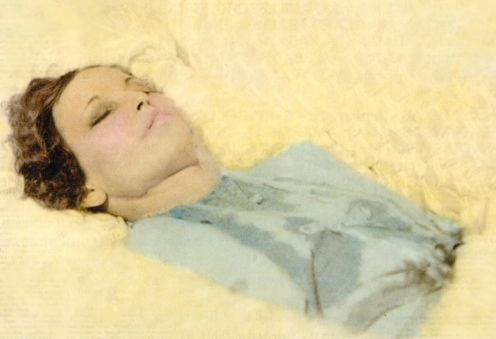 Thousands had lined the street at Forest Avenue
to view the tiny shattered remains of Bonnie Parker
---
THE GRIEVING MOTHERS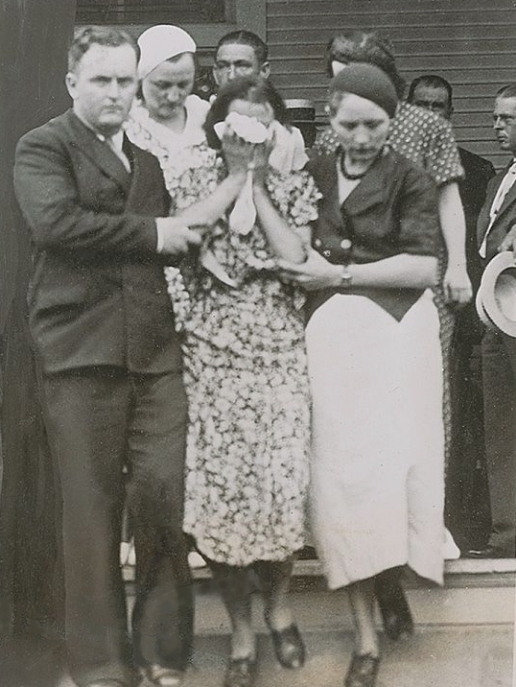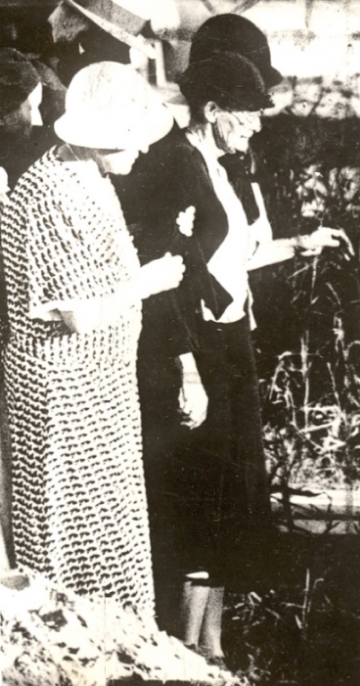 Bonnie's mother (left) and a frail Cumie Barrow (right) need support as they leave.
---
BONNIE'S PALLBEARERS
---
SPARKMAN-HOLTZ-BRAND FUNERAL HOME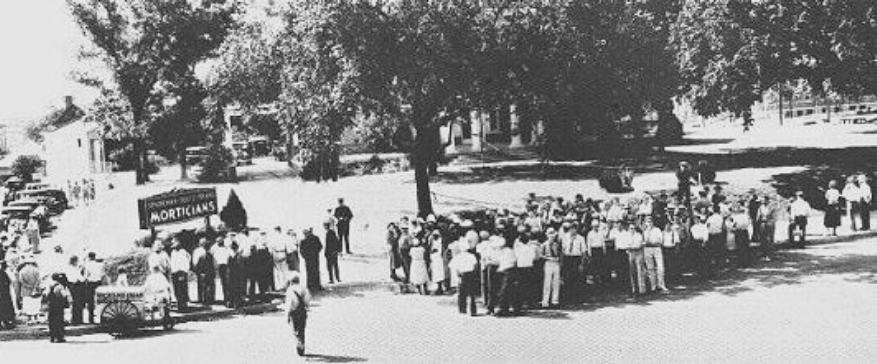 Photo above shows services held for Clyde Barrow in 1934.
Clyde's remains were carried to the Sparkman-Holtz-Brand Funeral Home
on Ross Avenue in Dallas attracting 30,000 visitors
Popular comedian of the time, Bert Wheeler was among the many who showed up
to gaze upon the body of Clyde Barrow, even signing autographs for his fans.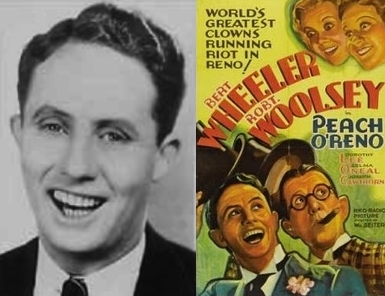 <



---
SPARKMAN FUNERAL CARDS
HUGE CROWDS ATTENDED FUNERALS
BARROWS ATTEND BONNIE'S FUNERAL
CLYDE'S BODY IS LAID TO REST
BONNIE'S DEATH NOTICE FROM NEWSPAPER
CLYDE'S DEATH NOTICE FROM NEWSPAPER
---
Nearly one year later services for Raymond Hamilton, were also held at
the McKamy-Campbell Funeral Home at 3:00 P.M. Saturday, May 11, 1935
---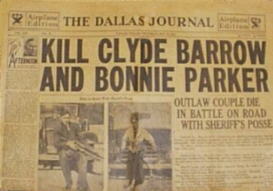 news articles below - courtesy of Criss W. Tester
ALL SHOOT TOGETHER
PRICES SOAR QUICKLY (IN ARCADIA)
LOCK OF CLYDE'S HAIR
MOTHERS ARE NOTIFIED
NOTIFIED CONTINUED HERE
THOUSANDS FIGHT
MORBID THOUSANDS
DALLAS UNRUFFLED
SKILLED EMBALMERS
FORBIDDING SOIL
GETTING THINGS READY
EMMA IS ENRAGED
MOTHER AND SISTER WEEP
BILLIE MACE IS HELD
---
TRIVIA
The original life insurance policies, obtained by their mothers for Bonnie and Clyde
are displayed at the American National Insurance Company Building in Galveston, Tx.
HIDEOUT NOTE
The following policy photos were taken through the display case, so the quality is not that good,
but they are being posted here nonetheless, as it's better then not seeing them at all.
Clyde Barrow's Insurance Policy
Bonnie Parker's Insurance Policy
courtesy of Brad S.
---