Bonnie Parker's Seemingly Unique Fashion
My research leads me to believe that Bonnie's unique attire was likely one of the crocheting/knitting
designs Bonnie had put together from one of the "Minerva" Paris fashion pattern books of the time.
During the time of Bonnie's wayward travels, her momma Emma worked at Higginbotham-Bailey-Logan in
Dallas, which was a millinery business manufacturing wholesale dry goods which was sold at stores such as Sangers
Brothers - a retailer of such dry goods. Included in Higginbotham's goods, were things like the Envelope-Chemise,
better known as "Teddys". Another product they had manufactured was the "Middy Blouse" sweater ensembles
or "Suit Dress" - such as the outfit Bonnie had on in the widely circulated photographs of her. Emma had toiled
at the millinery job 10 hours a day - 7 days a week, so she no doubt had the skills to either create this "suit dress"
for her daughter or else it was just an apparel that Bonnie herself might have picked up at the Sanger Bros. store.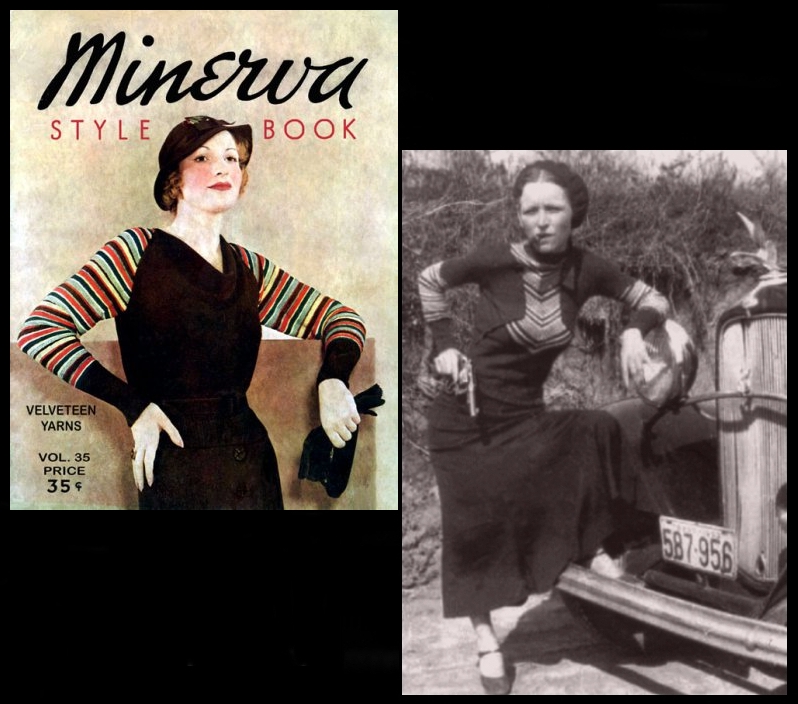 For years I've been researching this particular ensemble worn by Bonnie in many photos.
"I'm sure that Bonnie's ensemble is long gone, but I would like to find anything on this
fashion statement of the 1930s. It's likely a three piece outfit consisting of a long skirt,
a top and a bolero jacket. I'm sure that this was not an outfit which was "unique" at the
time Bonnie had worn it. It surely wasn't a "one of a kind" fashion. I'm interested in
hearing from any Hideout visitor who may have a catalog, advertisement or vintage photo
showing anyone from the 30s wearing this ensemble. Please contact me if you do!
Bonnie was known to bury herself in a variety of romance and movie magazines of the day.
Perhaps among her choices, were fashion magazines which held a clue to her own wardrobe.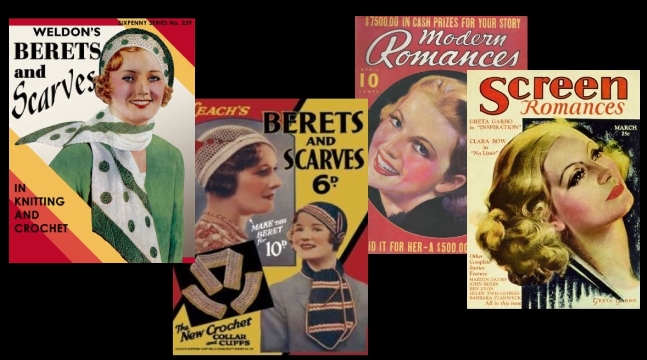 THE BODICE FASHION
As popular in the 1930s (and beyond,) as it was in the Victorian Era.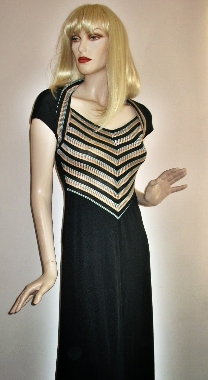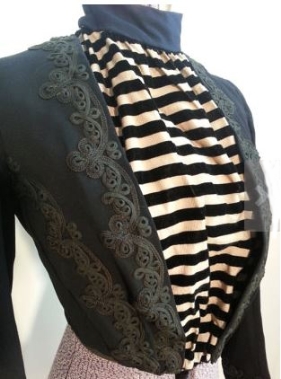 left image credit- http://my-vintage-clothing.blogspot.com/
Fashionable Weather Gal
KUSA'S Denver, Colorado 9NEWS Meteorologist Becky Ditchfield, a St. Louis,
Missouri native, shows off her fashionable attire while forcasting the weather.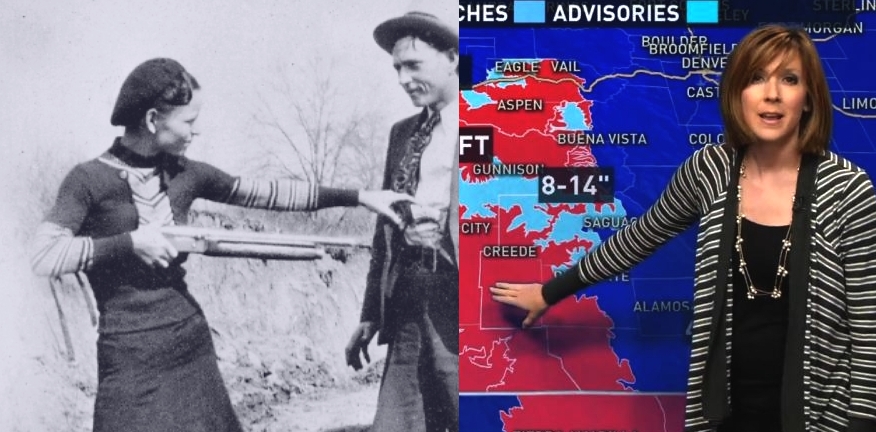 Some nice spins on Bonnie's costume design!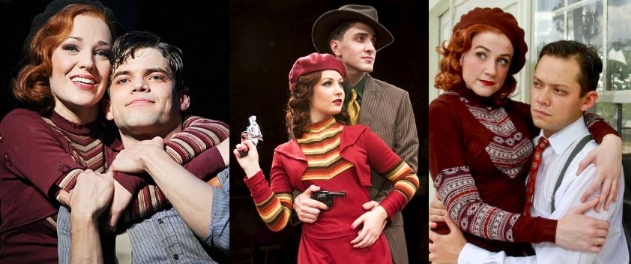 THE BOLERO JACKET
Very popular in the 1930s
The stripes really are not that similar - except perhaps the width. If the picture were in color, my guess
would be that the two row pattern of darker stripes were alternating uses of perhaps only two colors and
not a rainbow of colors as in the Minerva book. If Bonnie knitted this sweater herself, the design could
even be of her own creation - who knows! It was not uncommon to do this back then - to take ideas from
here or there and make them your own. The Minerva pattern is made of a velour type yarn, which would be
uncomfortable in Texas. I wonder if the one in the photo is cotton? It is a fascinating picture to think about."
Peggy April ~ Iva Rose Vintage Reproductions
The "Traffic Signal" Ensemble
According to Boots Hinton - son of posseman Ted Hinton, his dad told him that Bonnie's famous sweater dress was black,
with the striped upper portion being three colors - red, yellow and light green, with each stripe bordered in black.
This seems to match the Minerva's velveteen yarn ensemble seen pictured at the top left of this page
The following website has been a helpful resource to me
Iva Rose Vintage Reproductions
---
Although not a rare fashion, I'm including a scan of a vintage Cardigan Jacket similar to Bonnie's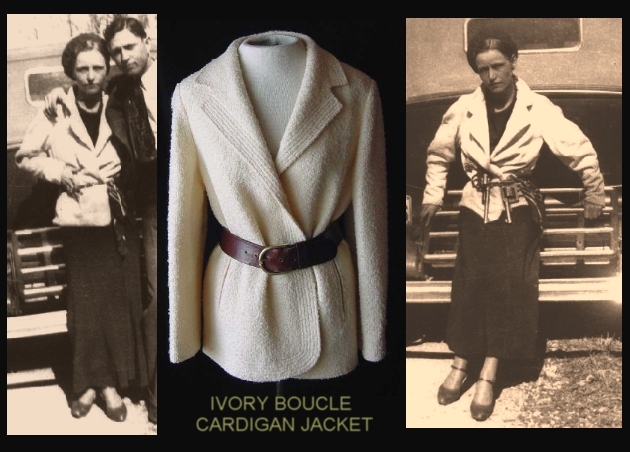 Bonnie fashioned a "necktie belt" to accent her wardrobe. Creative dressers Fred Astaire and Errol Flynn wore thin ties as belts.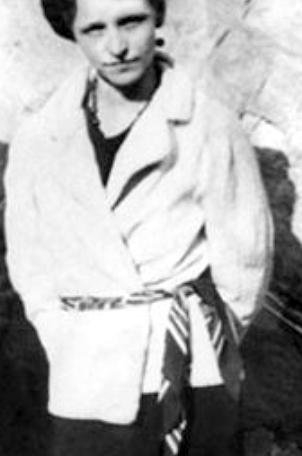 ---
Who knows? Perhaps one day Roy Thornton's nifty necktie will show up at the Goodwill store!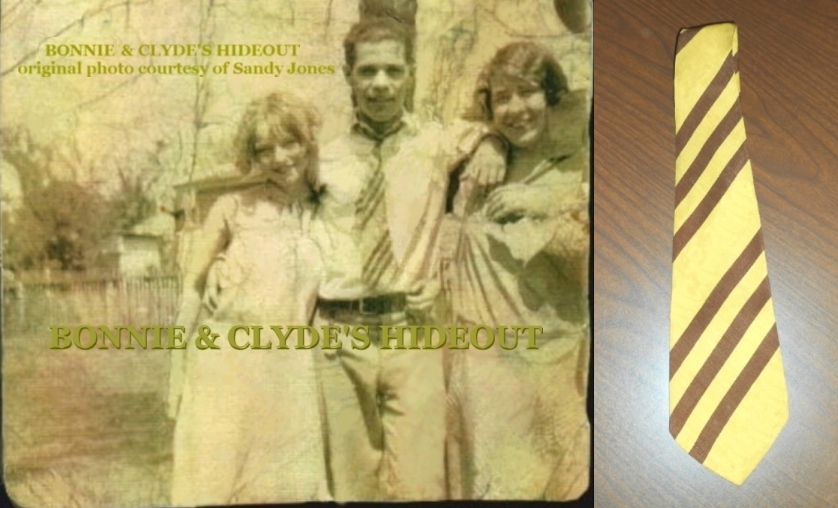 ---
Bonnie's Joplin Jewelry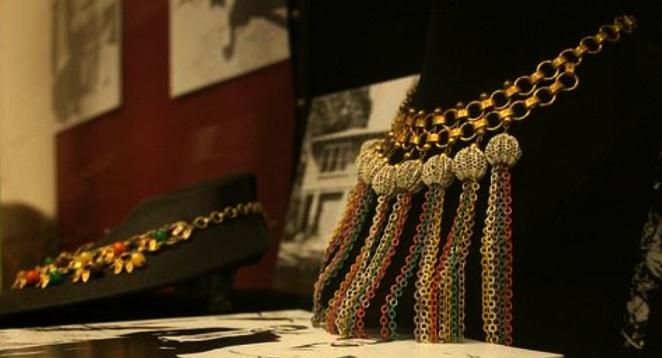 ---
Bonnie's "Sock Hat" Turban
Some witnesses have claimed that they've seen Bonnie wearing a turban. I've seen several photos showing her wearing a turban.
The one shown below left is similar to the one on the right, which would be of the type she had likely worn. It hugs the neck and
it rises to the forehead as to not cover the eyes. This type of turban is very much like a knitted "sock hat" popular at the time.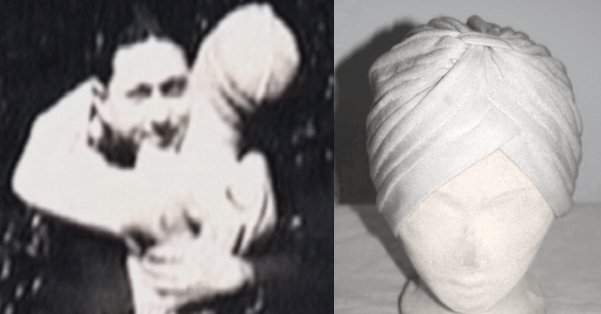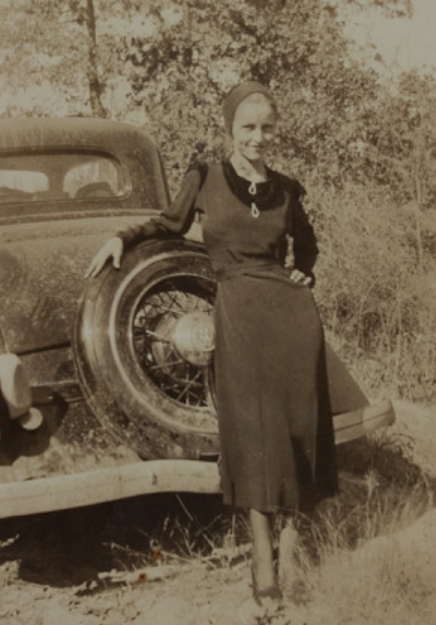 ---
Bonnie's slipper type
The slippers shown below seems to fit the bill as was described in the news article which is dated April 1934.
The ad is from 1930 and the article suggests that the marking was "old" which suggests the age of the slipper.
The news article and ad both describe "sport type" with "striped canvas sides" and "crepe (corrugated) soles".
I believe that Bonnie's lost slipper was very much like the one shown in the slipper advertisement below.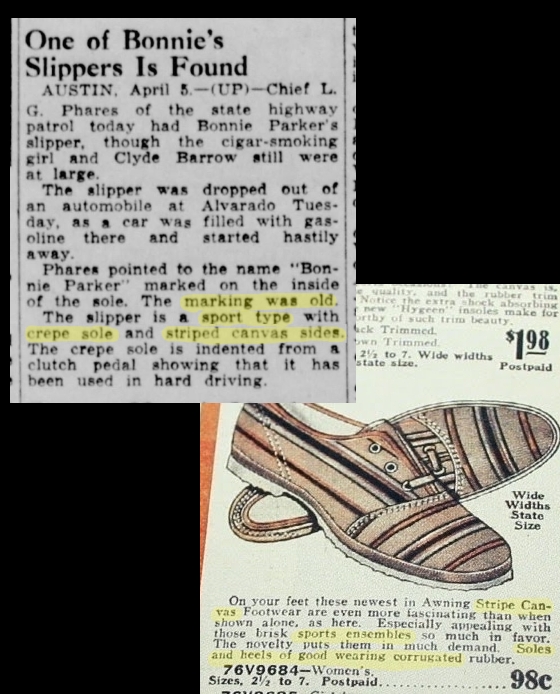 ---
Bonnie's hair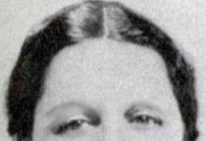 Perhaps Bonnie was trying to capture the style of screen actress Myrna Loy.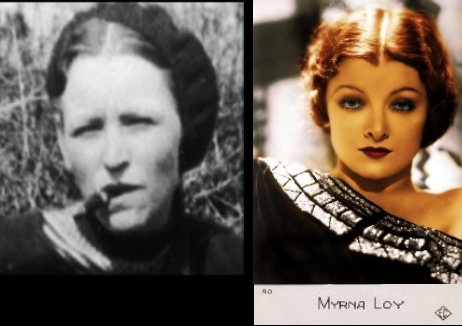 ---
The eyes have it

Bonnie Parker mentioned several times about her Maybelline running down her face when she cried.
In one letter, she wrote, "I had Maybelline on my eyes and it began to stream down my face."
She continued with, "I imagine I sure looked funny with Maybelline streaming down my face."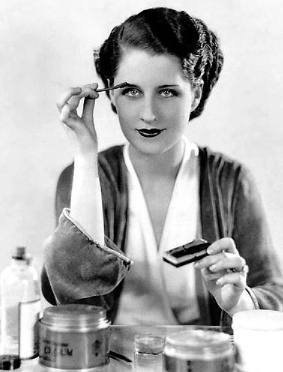 Above photo shows actress Norma Shearer applying her Maybelline in this 1934 photo.
---
1930s outfit reminiscent of that which was worn by Clyde Barrow...
...or was this actually a suit once belonging to outlaw Clyde Barrow!
(Private collection item)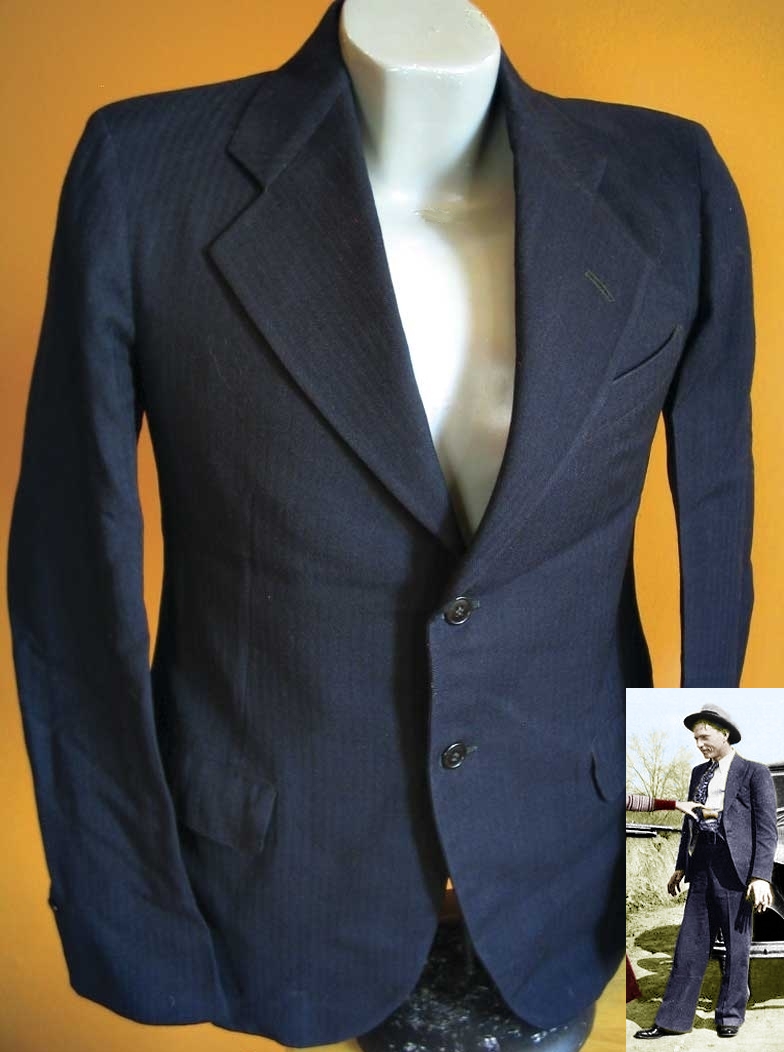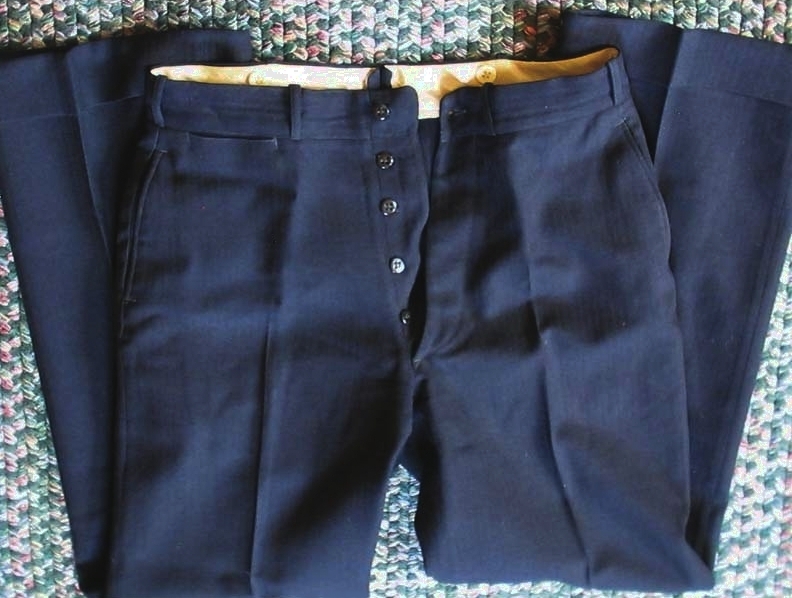 This suit was definately from the 1930s era, and in the watch/change pocket of the
trousers was found a 1930s matchbook from a Texas restaurant. The suit would fit a
man who was approximately 5' 7" with a 29 inch waist. The fabric is very similar
to that of the fabric found on the death pants swatches made available to the public.
Inside of the waistband is displayed the NRA label which was a sign of the era.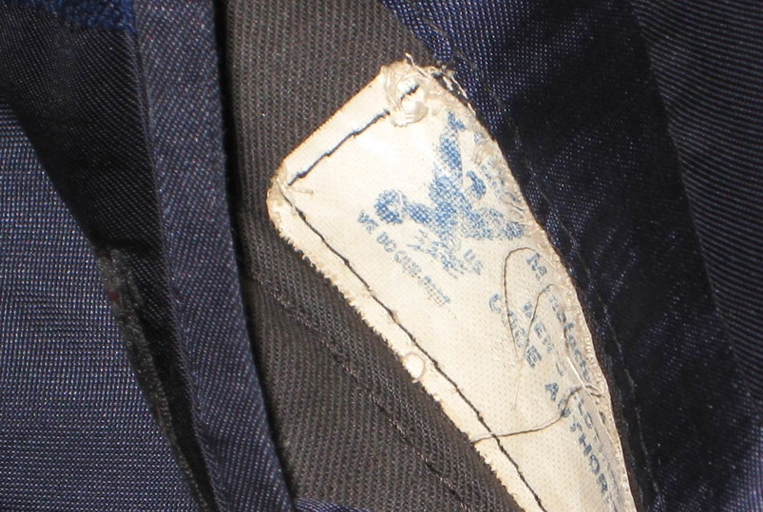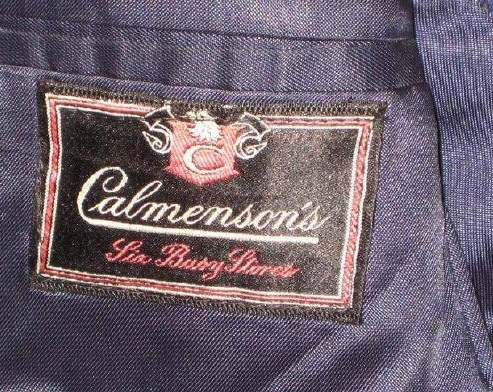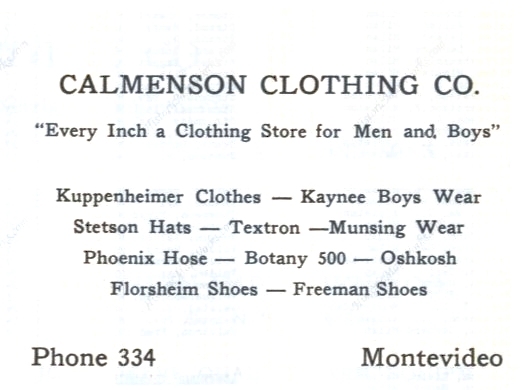 Markings on the inside (jacket) pocket, display the name "Roy Bailey" and "Barrow" (in pants lining).
Roy Bailey was an alias which was used by Clyde Barrow while on the run from the laws.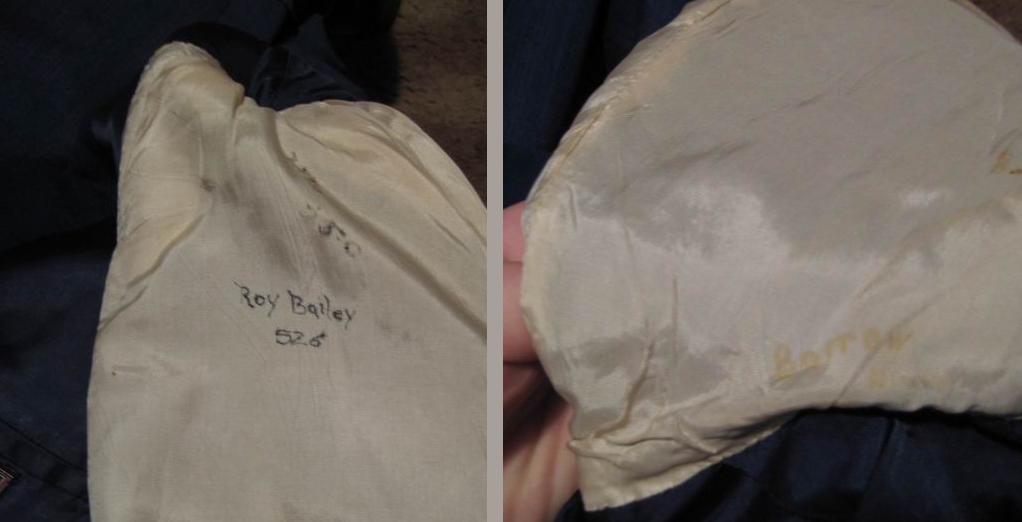 ACCESSORIES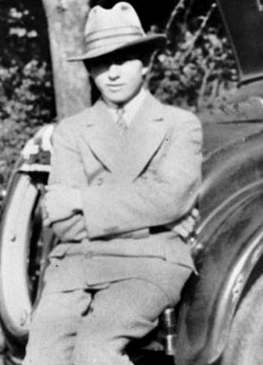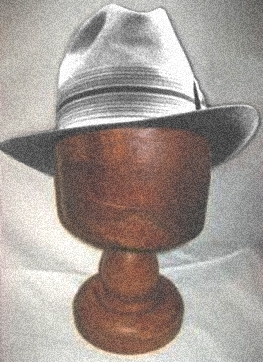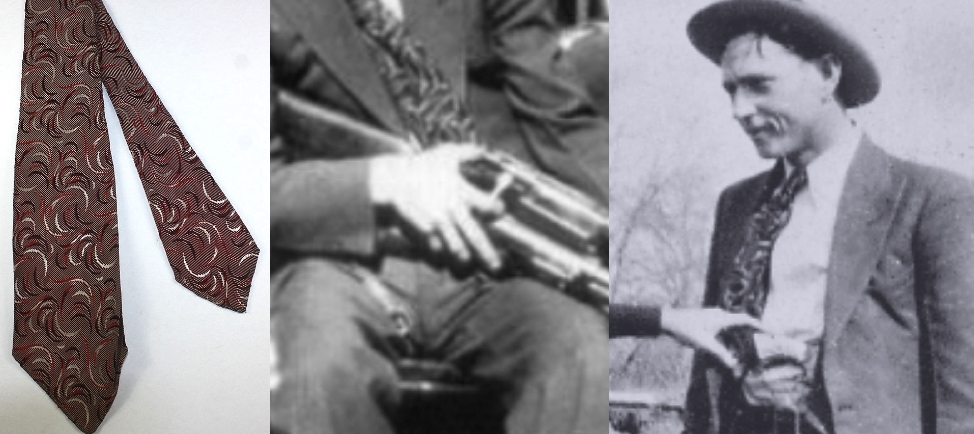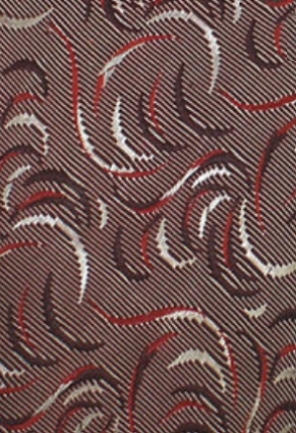 At the coroner's inquest someone stole Clyde's diamond stick pin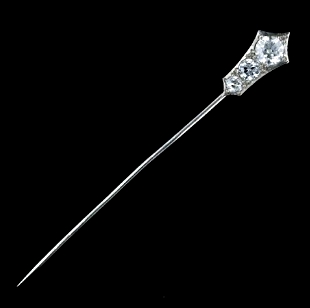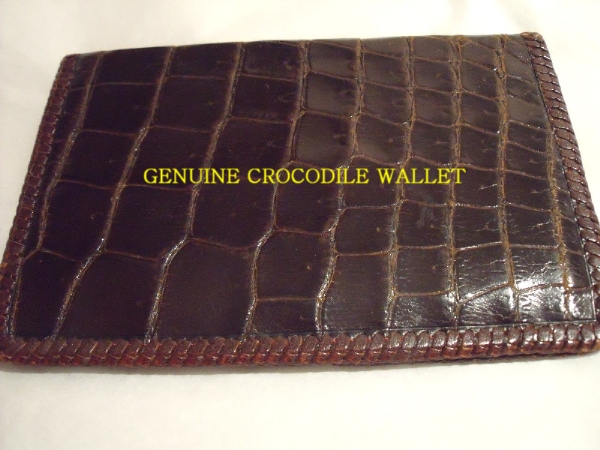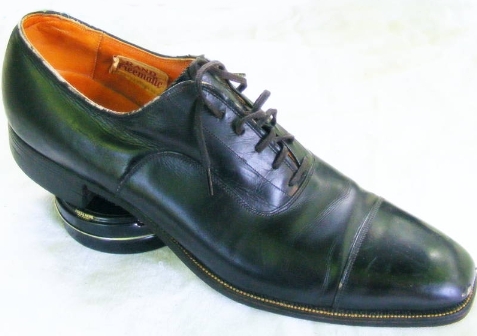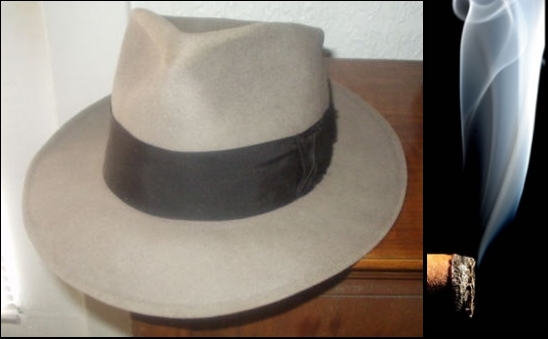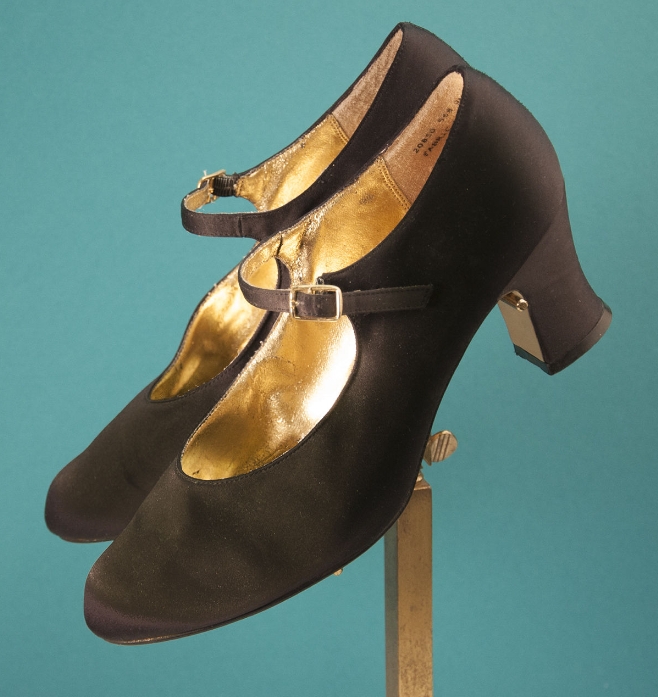 RETURN TO TATTLER