HIDEOUT GRAVE YARD PLOT 4
La Reunion (Fishtrap) Cemetery
After the death of Bonnie's father, Emma Parker, along with her
children, went to live with Emma's parents, Frank & Mary Jane Krause.
Below are the Krause Family Plots
Plots are located on the west side of Fishtrap Road West Dallas Housing Project.
The markers are for Bonnie's maternal grandparents
Grandmother Mary Krause poses on her porch with
daughters, Emma (middle) and Pat, Bonnie's aunt (right).
It was aunt Pat who later destroyed Bonnie's personal effects
after having a falling out with her niece Billie Parker.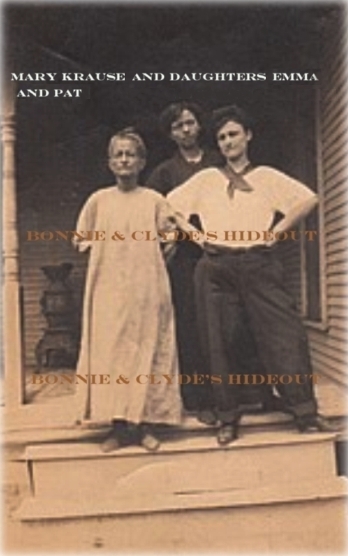 Emma poses with son Hubert and daughter Bonnie
on lawn in front of same porch as in above photo.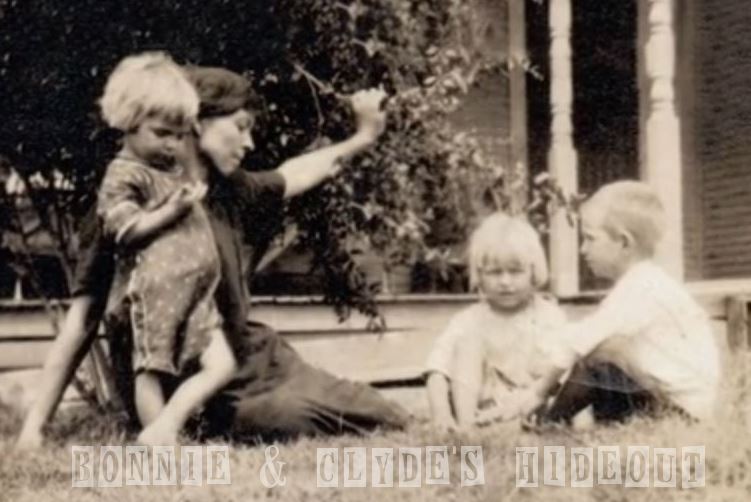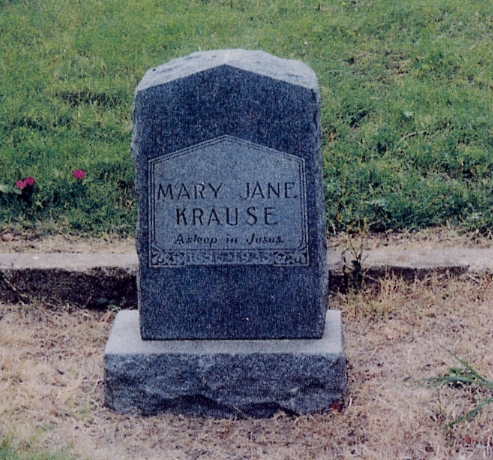 Mary Jane Krause (Grandmother)
---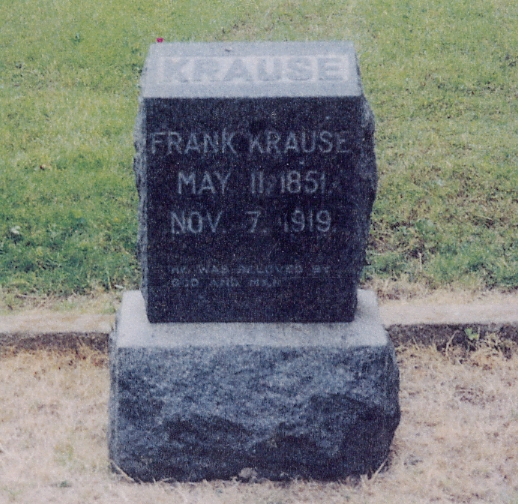 Frank Krause (Grandfather)
(MARIE BARROW) SCOMA FAMILY PLOT 5
RETURN TO PREVIOUS PAGE