THE 1935 "HARBORING" TRIAL
In 1935, everyone who helped, hid, or conspired with Bonnie Parker
and Clyde Barrow, while they were fugitives from justice, were tried
and sentenced in a court of law, including their parents...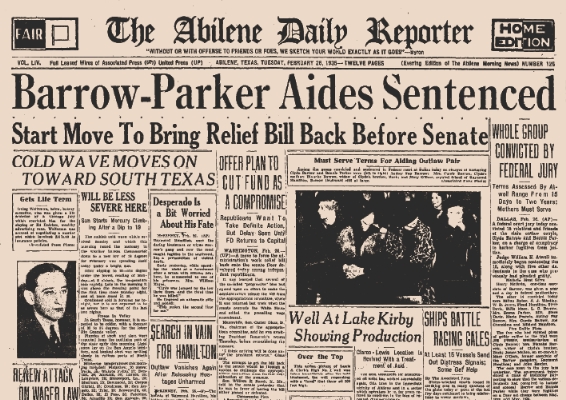 ARRIVAL AT HARBOR TRIAL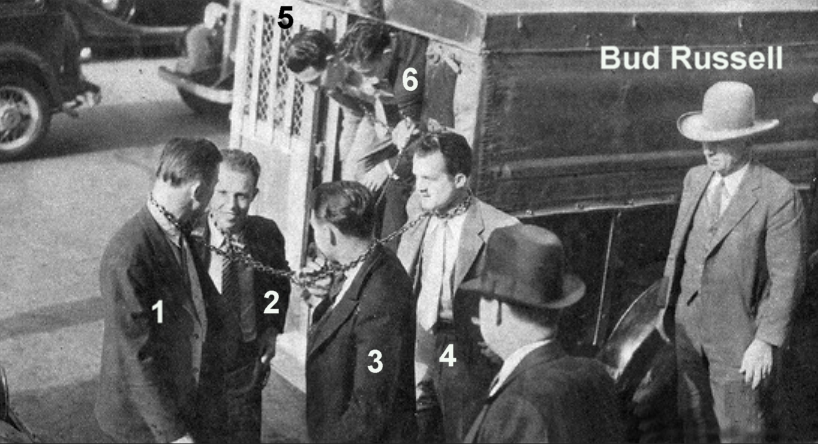 ---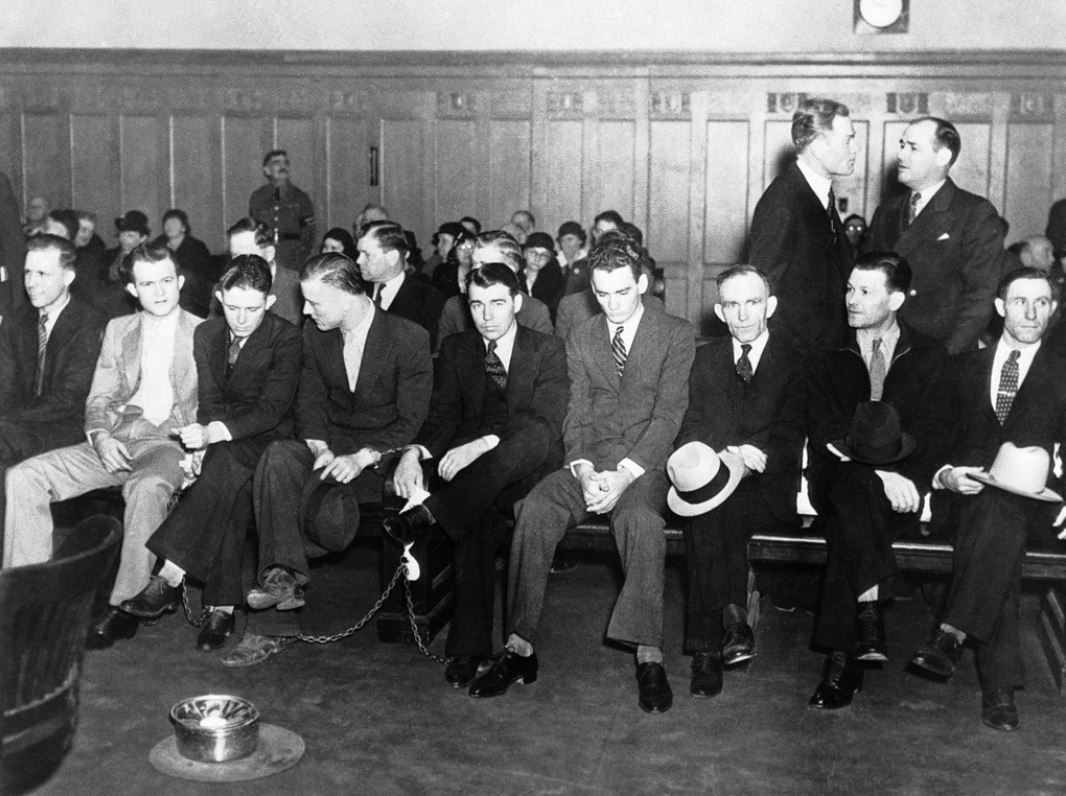 Shown seated in front row (photo above) from left to right...
Floyd Hamilton
S.J.Whatley
L.C. Barrow (Clyde's brother)
Henry Methvin
W.D. Jones
Joe Bill Francis
James Mullens
Joe Chambless
Steve Davis (obscure)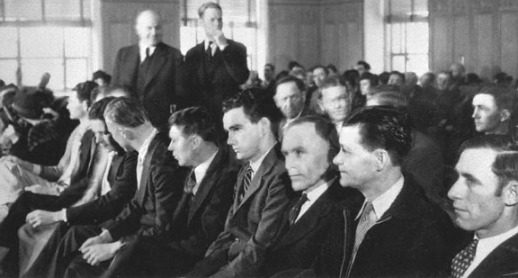 ---
Ladies day in court......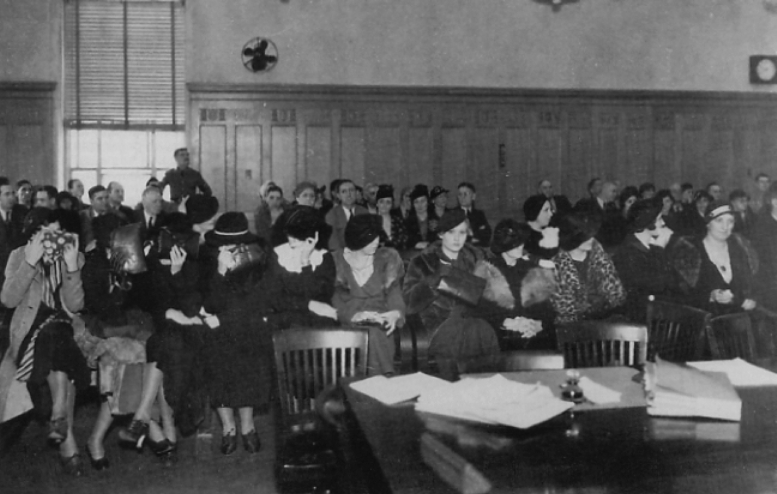 BILLIE MACE PARKER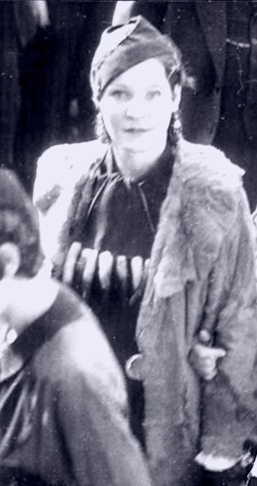 AUDREY FAY BARROW, CUMIE BARROW, BLANCHE BARROW AND MARY O'DARE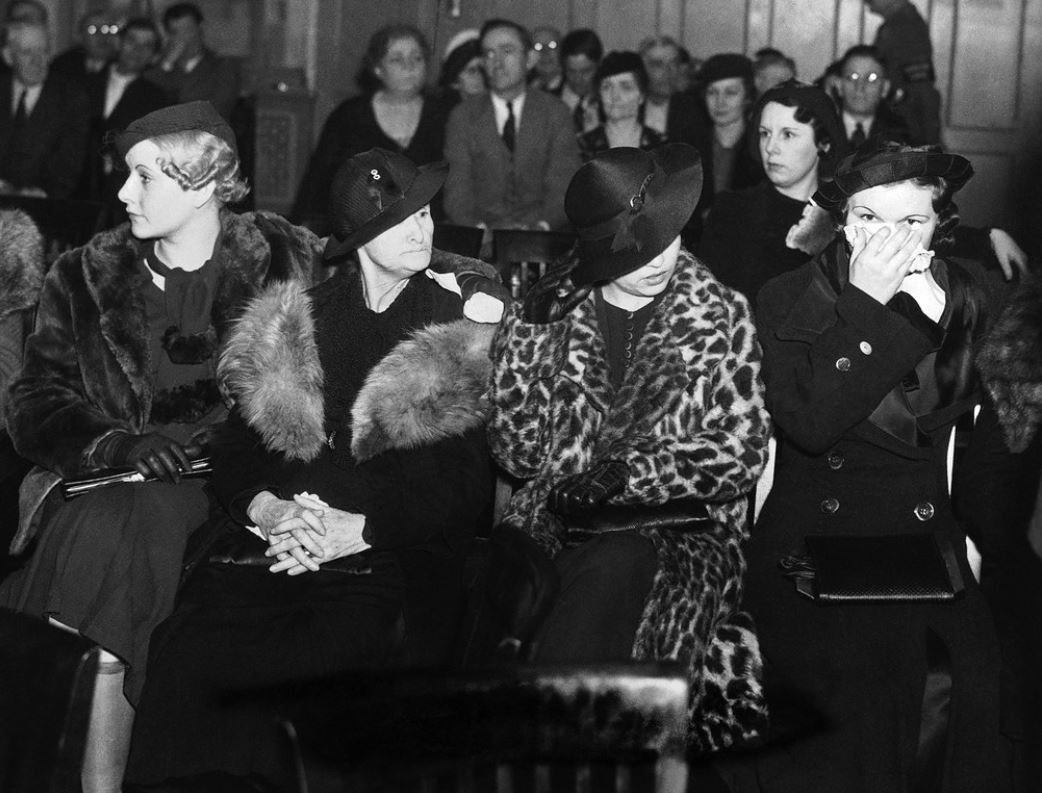 Mildred Hamilton (Floyd's wife)
Billie Mace (Bonnie's sister)
Emma Parker (Bonnie's mother)
Alice Davis (Raymond Hamilton's mother)
Lillian McBride (Raymond Hamilton's sister)
Marie Francis (Clyde's sister)
Audrey Fay Barrow (L.C. Barrow's wife)
Cumie Barrow (Clyde's mother)
Blanche Barrow (Buck's widow)
Mary O'Dare Pitts (Ray Hamilton's girlfriend)
Photo Here
---
"DOIN' TIME"
Below, are the sentences of some of the "better known" family and gang members
Emma Parker (Bonnie's mother) 30 days
Billie Parker (Bonnie's sister) 1 yr 1 day
(Federal prison West Virginia)
Cumie Barrow (Clyde's mother) 30 days
Marie Barrow (Clyde's sister) 1 hour
(in the custody of a U.S. Marshal)
Floyd Hamilton (Ray's brother) 2 years
Leavenworth, transfered to Alcatraz in 1940
W.D. Jones ("captive" member) 2 years
CUMIE BARROW - DEFENDANT
---