BONNIE & CLYDE'S "DEATH HATS"
The actual hats worn by Clyde Barrow and Bonnie Parker
on the day that they were ambushed and killed in 1934.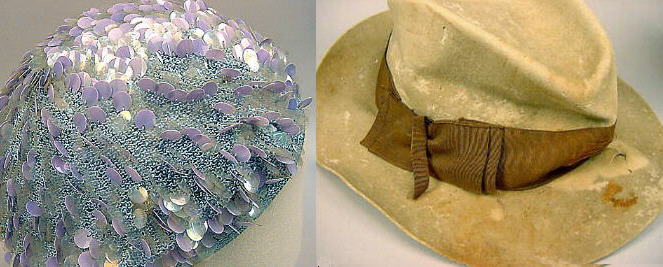 Marie Barrow Scoma's Notarized Letter to Sandy Jones
Clyde Barrow's Hat
This is the tan fedora hat that Clyde Barrow was wearing, when he and Bonnie Parker were
ambushed and killed on May 23, 1934 near Gibsland, Louisiana. The hole in the brim of the hat
was caused by one of the many rounds fired into the couple, while sitting in their 1934 Ford Sedan.
Bonnie Parker's Hat
This small sequined cloche hat belonged to Bonnie Parker and was recovered from the "Death Car" after
the notorious Texas outlaws were killed. This and some other personal items were returned to the family.

Me during one of my visits to The John Dillinger Historical Society
when the Parker/Barrow "death hats" were a part of the museum's collection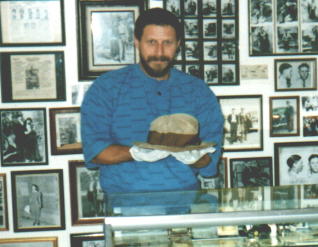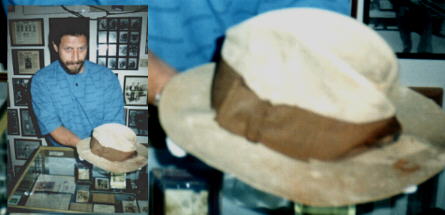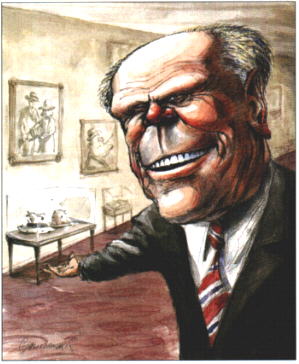 artwork by Nick Galifianakis for USN&WR
The Parker/Barrow "Death hats" were displayed for a short period,
at the Gerald R. Ford Museum in Grand Rapids, Michigan.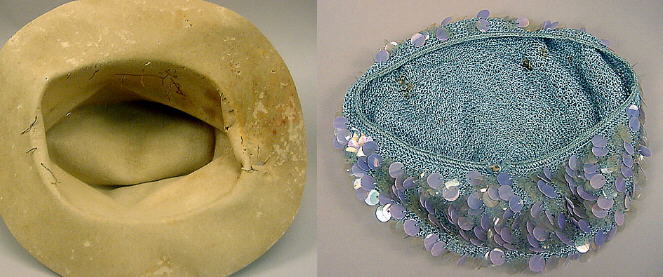 ALEXANDER AUTOGRAPHS
LIVE Auction - ENDED September 29, 2001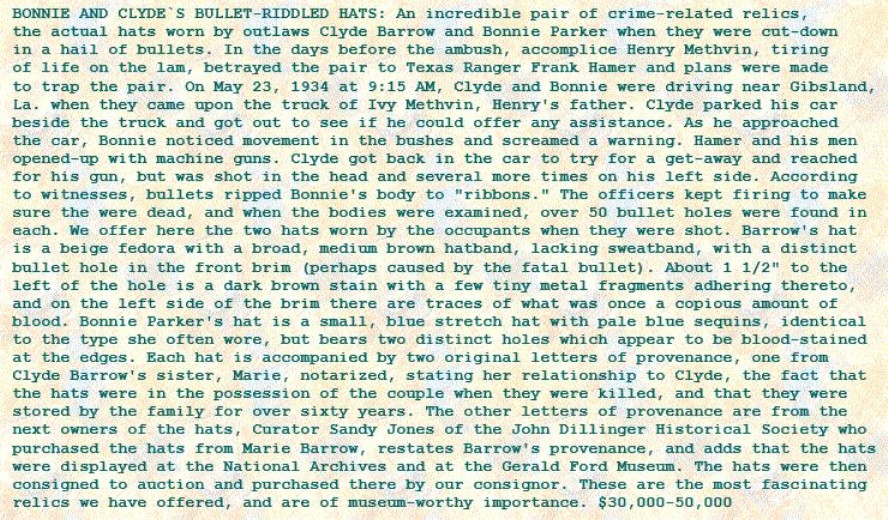 PLEASE NOTE

In the latest auction, the death hats of Bonnie and Clyde went for
$32,000. The write-up above was authored by the seller of the death
hats. The Hideout does not agree with the reference to Clyde's leaving
the car just prior to being ambushed on May 23, 1934.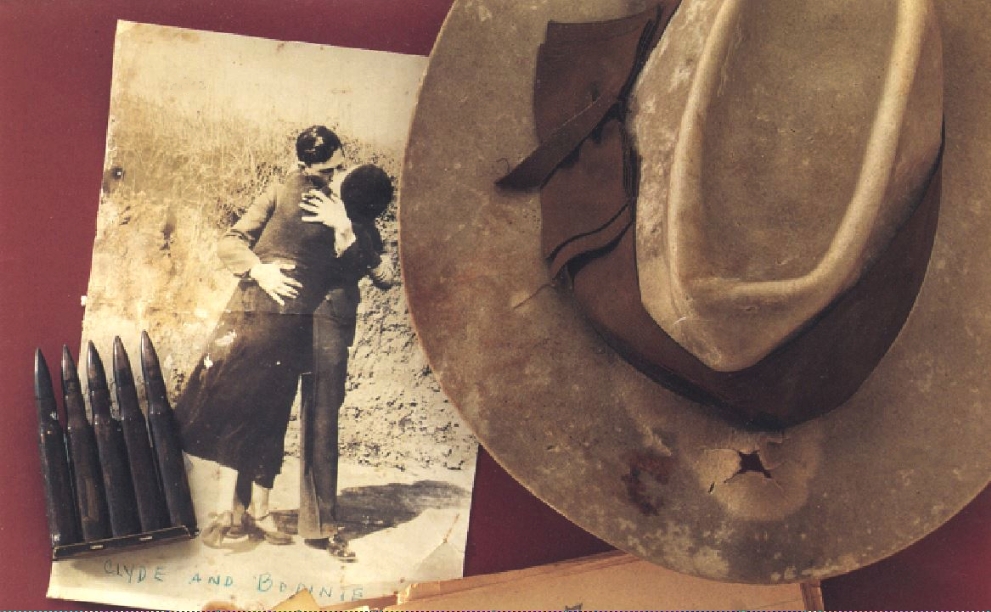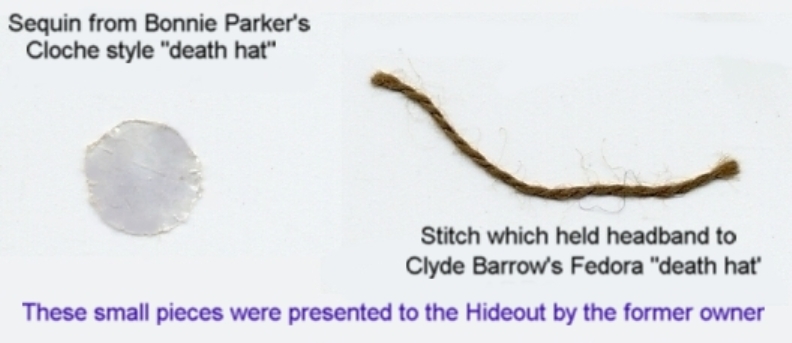 Butterfields Auction Page