HUNTSVILLE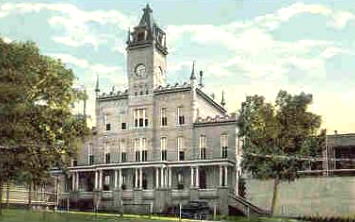 "Doin' time"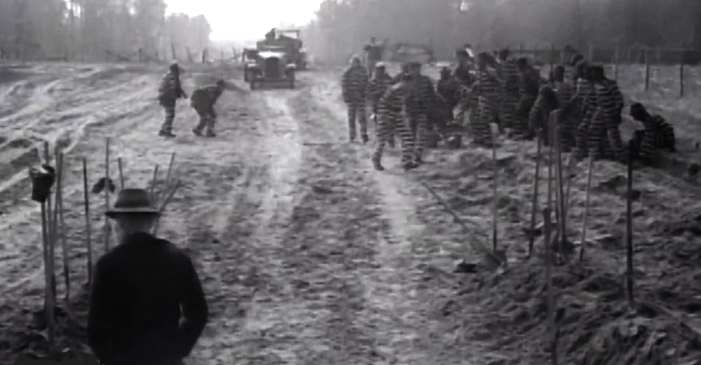 On April 21, 1930 Clyde Barrow became prisoner #63527.
The harshness of life behind prison walls would soon
take it's toll on the young Texan. He was assigned to the
Eastham Prison Farm north of Huntsville to begin a fourteen-year sentence.
---
Clyde Barrow, an "incorrigible" at eight and beyond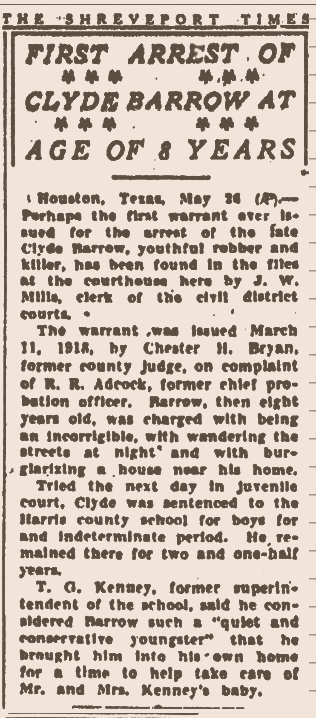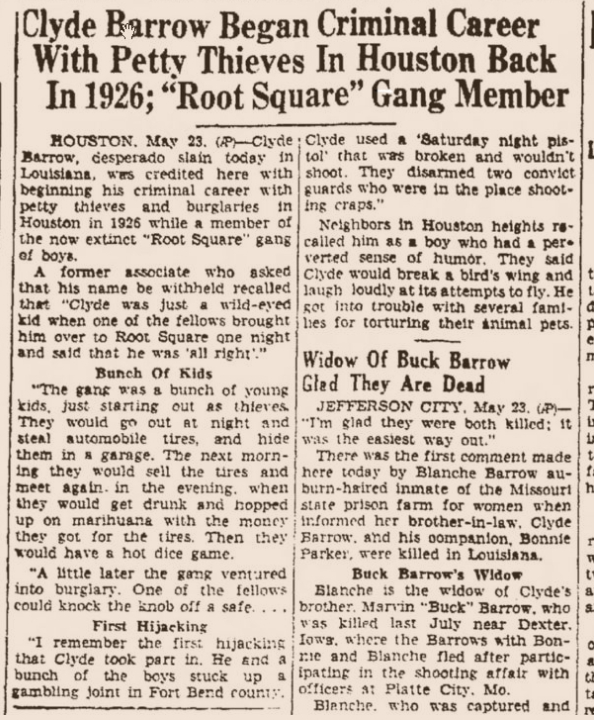 ---
EASTHAM CAMP 1 - DORMITORY 1930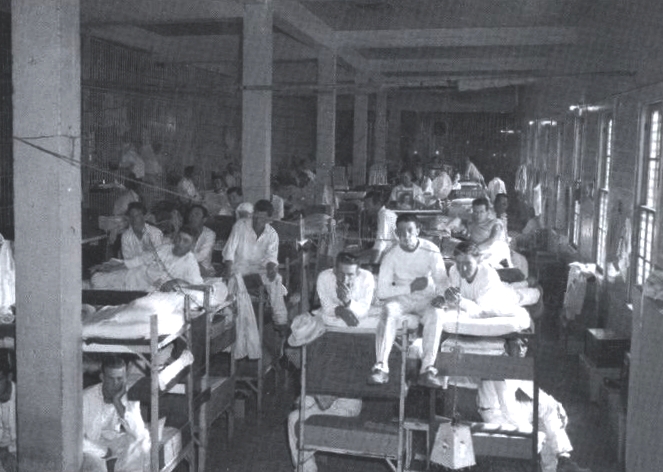 It was here, behind the furthest column that Clyde had killed his first man,
a vicious building tender named Ed "Big Ed" Crowder. The 6' tall 200 pound Ed
had been preying upon the young Clyde Barrow who decided that he wasn't going
to take it any more. His separation from Bonnie, the wait for a reduction in his
sentence, the heavy workload in the fields and witnessing a young inmate being
murdered by an older convict left Clyde feeling hopelessly despondant. Unaware that
his mother's attempts to obtain an early parole for him were successful, he had
a fellow convict chop off two of his toes with an axe. This way he could get a
break from his duties on the farm while recovering in the prison infirmary. The youthful
Barrow was granted an early parole and he left the prison on February 2, 1932 on crutches.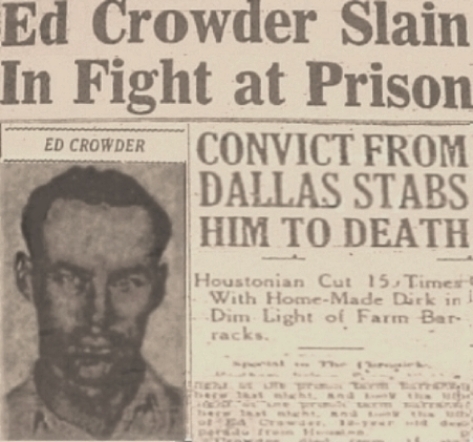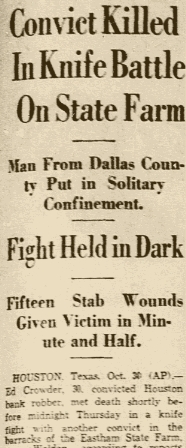 Ed "Big Ed" Crowder
June 26, 1927 Crowder news article
May 6, 1929 Crowder news article
October 30, 1931 Crowder news article
October 30, 1931 Crowder news article
Aubrey Scalley had taken the blame for Clyde Barrow's revenge attack on Ed Crowder.
Scalley later received a Conditional Pardon from Governor Shivers in December of 1953
---
THE KILLING OF WADE HAMPTON MCNABB
One noted murder said to be attributed to Clyde Barrow, was Wade McNabb who was a Building
Tender at Eastham Camp 1. Clyde had caught word that McNabb was boasting that Barrow was
his"wife" when he was in prison. McNabb was on a 60 day furlough when he disappeared. He was
last seen at a Gladewater Dominos Parlor. His body was discovered on April 3, 1934, face down
near the Texas/Louisiana border. It appeared that he had been kneeling on the ground, as in
prayer, having been clubbed in the back of his head and having had a gun emptied into his brain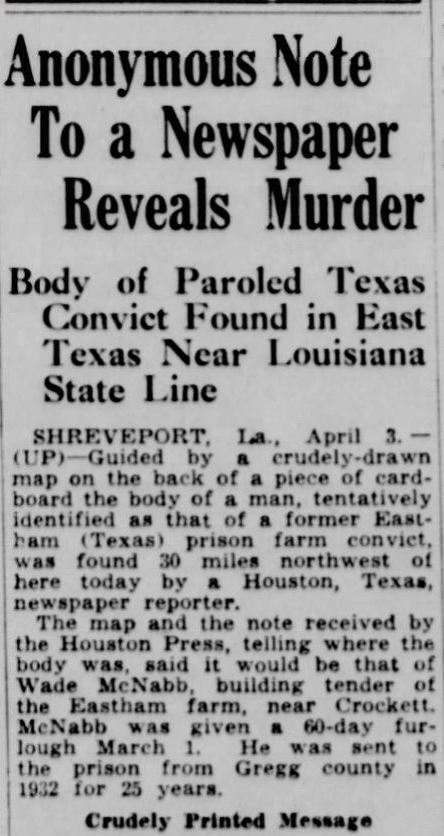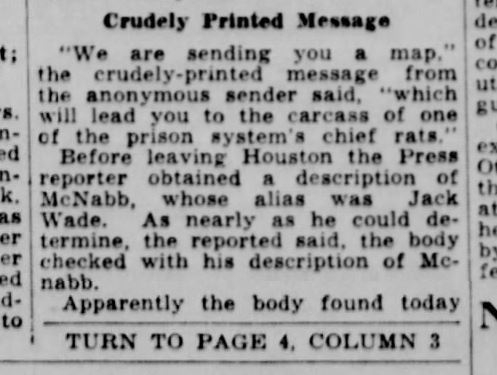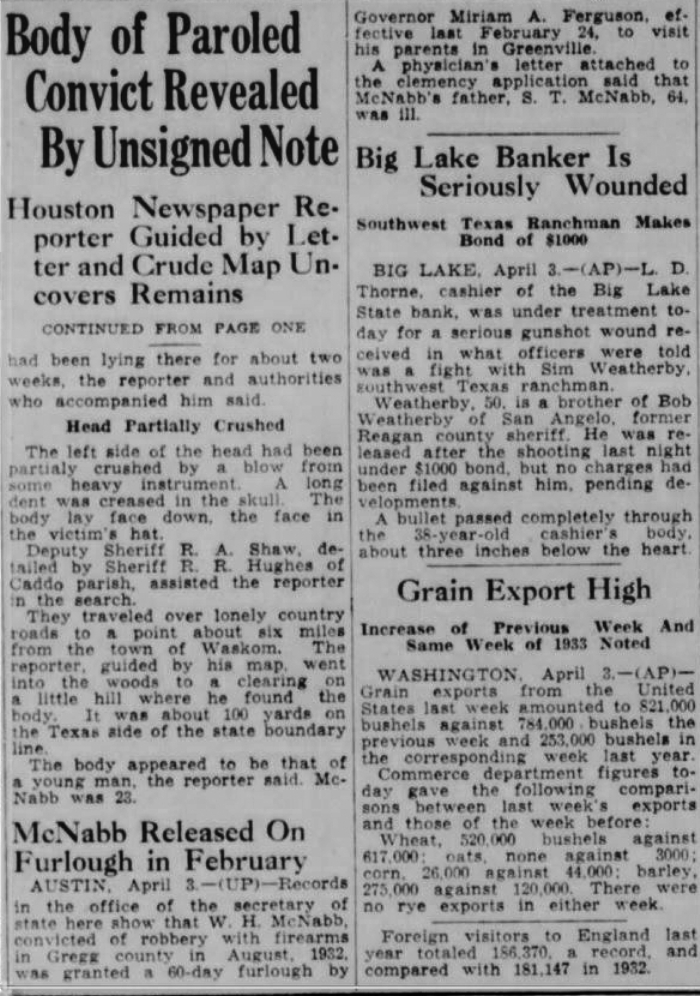 ---
CLYDE BARROW CRAFTED ITEMS
BARROW MADE FOOTSTOOL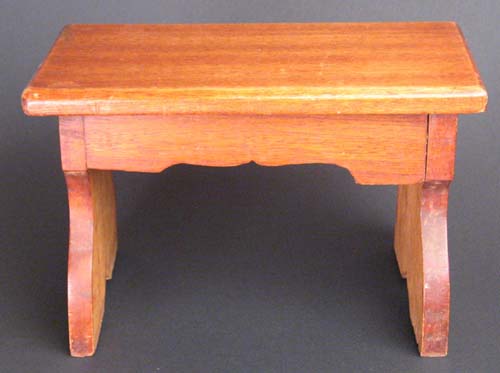 The above wooden footstool was made by Clyde Barrow for his sister-in-law
Blanche Barrow while in McLennan County Jail in Waco, Texas
BARROW MADE HAND TOOLED BELT

The above hand tooled belt was made by Clyde Barrow while behind bars
BARROW MADE HAND MIRROR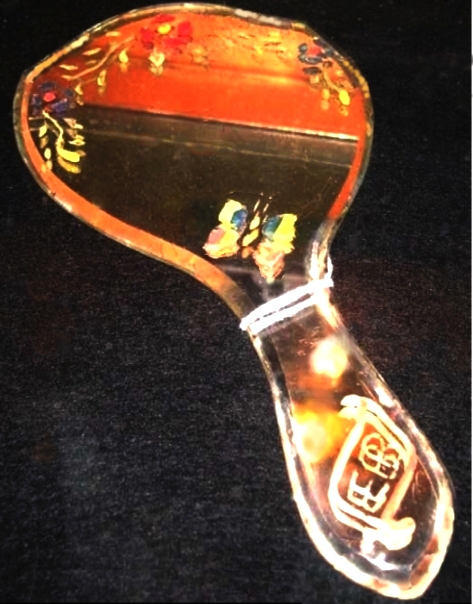 The above hand mirror was crafted by Clyde Barrow for an earlier girlfriend
BARROW MADE BEADED NECKLACE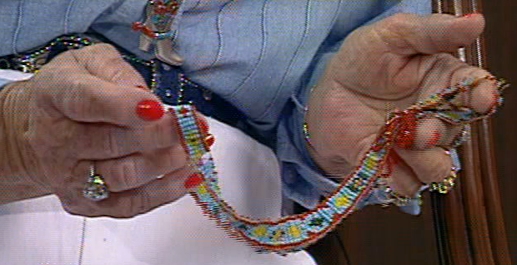 The above beaded necklace was crafted by Clyde Barrow for his sister Marie