BONNIE AND CLYDE SITES ON GOOGLE EARTH MAPPING
USING LONGITUDE & LATITUDE FOR EASY FINDING
GOOGLE EARTH has proven to be a useful tool in locating the various Bonnie and Clyde related sites.
Gary Christian had shared with the Hideout, both the longitude and latitude coordinates which will lead
one directly to the exact locations. We thought that these coordinates would be a useful tool for you too.
All aerial view coordinates are courtesy of Gary Christian
More complete information about the sites listed here, can be found throughout the Hideout website
Barrow family filling station home. Original address was 1620 Eagle Ford Road, W. Dallas, Texas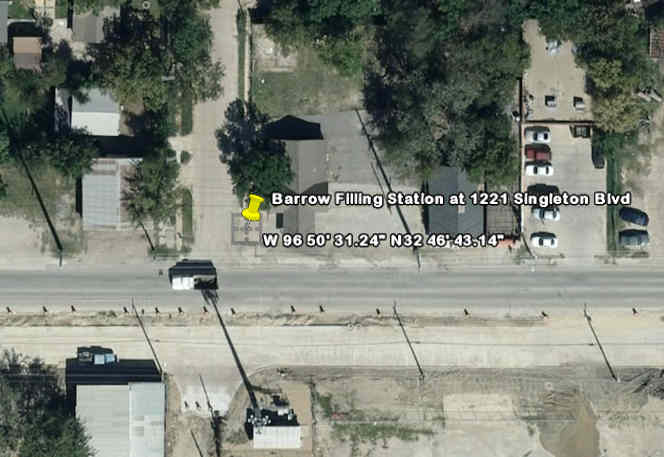 Bonnie went to school here, at "Eagle Ford District 49" - 1601 Chalk Hill Rd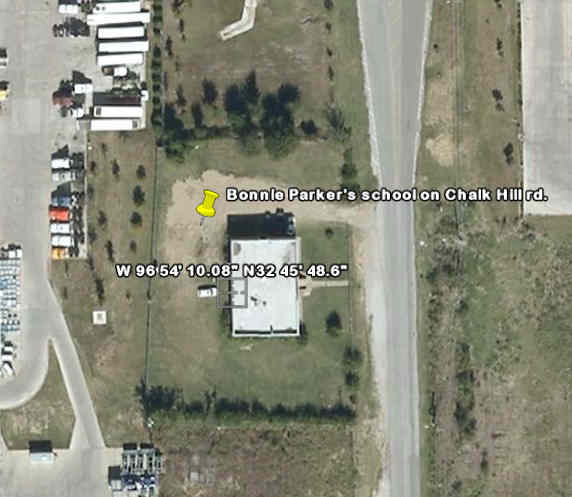 United Glass & Mirror Company in Dallas, Texas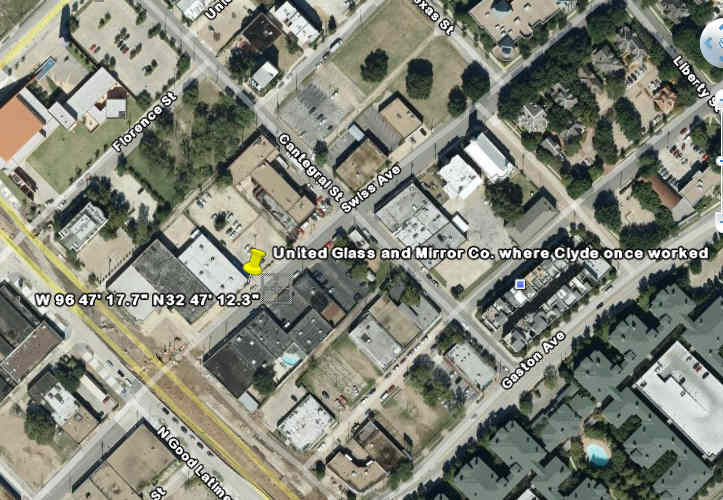 Hargrave's Cafe where Bonnie waited tables in Dallas, Texas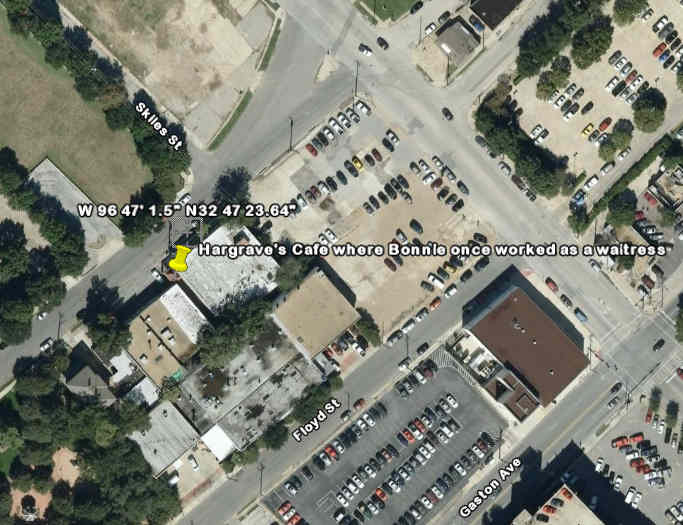 Texas Prison where Clyde spent time behind bars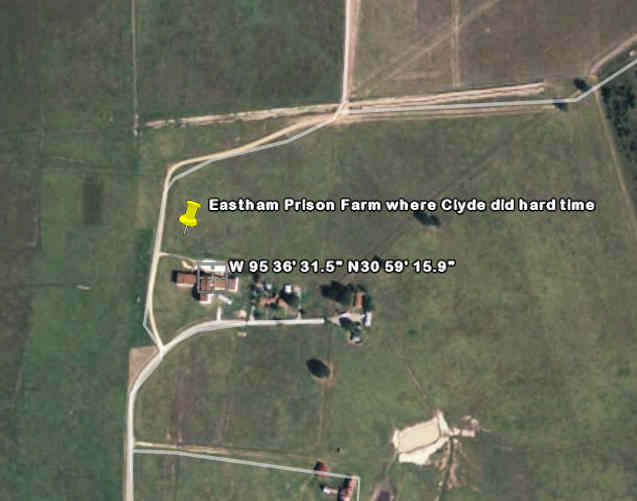 "Devil's Back Door" - where the families met secretly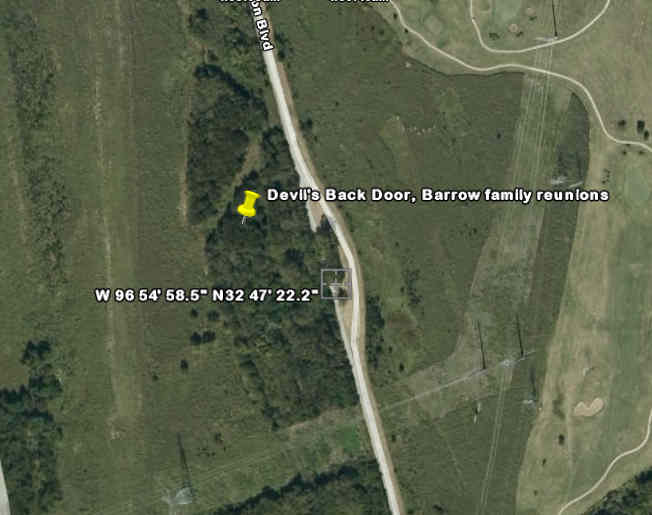 Following the Grapevine killings, Bonnie and Clyde stopped here in Texarkana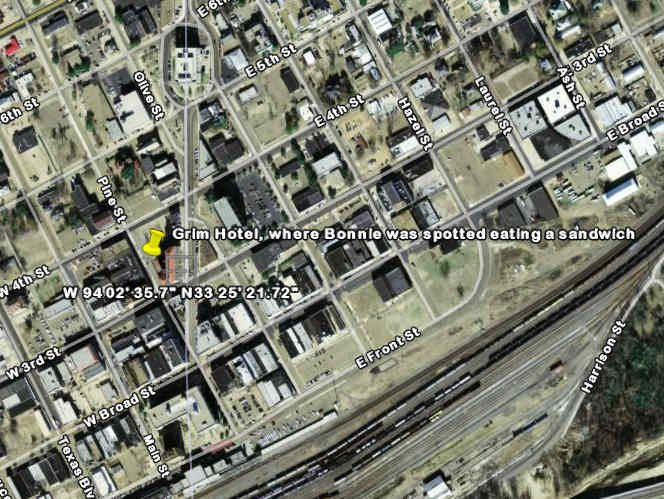 After leaving the Grim, they stopped here at a roadside joint for some refreshments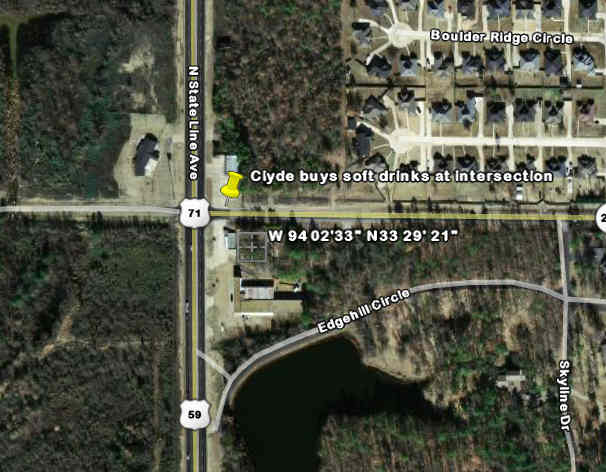 CONTINUE TO PAGE TWO MAPPING