CLYDE BARROW'S HIGH SPEED DALLAS BUDDY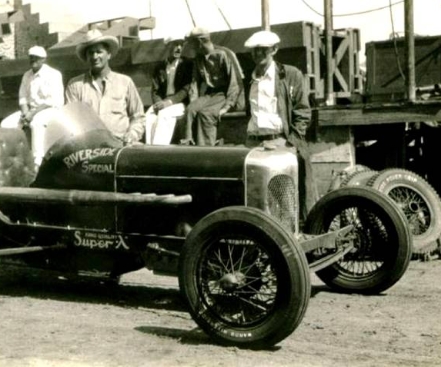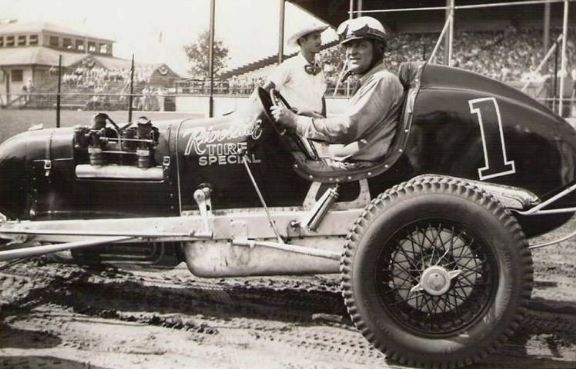 real life "Smokie & The Bandit"
Benjamin Franklin Musick
(1908-1966)
a.k.a. "William Morris", "Bill Morris" and "Wild Bill Morris"
Clyde Barrow, was known for his love of cars and speeding, so it's not surprising
to know that he was a friend and associate of race car driver Benjamin Musick.
Ben had resorted to using aliases himself, due to his involvment in the hijacking
of a truckload of moonshine liquor that had been impounded by government agents
during Prohibition. Ben continued to race under the alias "Bill Morris" to elude
capture, but was eventually apprehended, convicted and sentenced to time in prison.
"O'Day Special"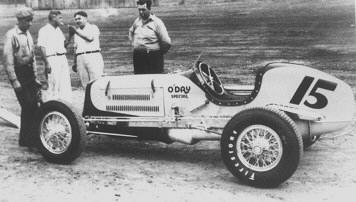 Built in 1938 at the cost of $25,000. First owned by Hank O'Day.
In his pre-Indy 500 days, racing great, Joie Chitwood had won the
AAA Eastern Championship in 1939, driving the O'Day Special
Benjamin Musick became owner of the "O'Day Special" in 1943
BONNIE & CLYDE'S HIGH FLYING FRIEND
BACK TO CLYDE'S FORD V8 PAGE