RED RIVER PLUNGE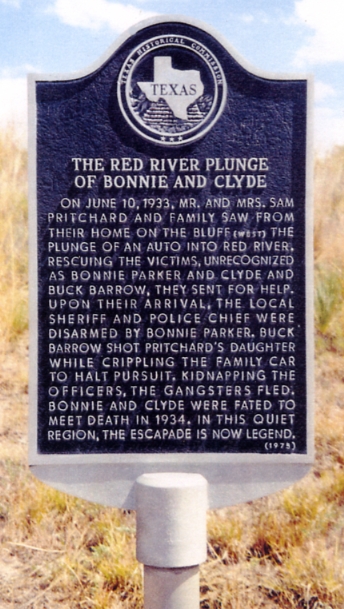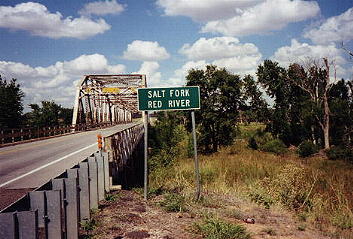 photo courtesy of Joe Watson
Site of Barrow car plunge into the Salt Fork of the Red
River, seven miles north of Wellington, Texas on US 83.
THE CAR THAT BARROW CRASHED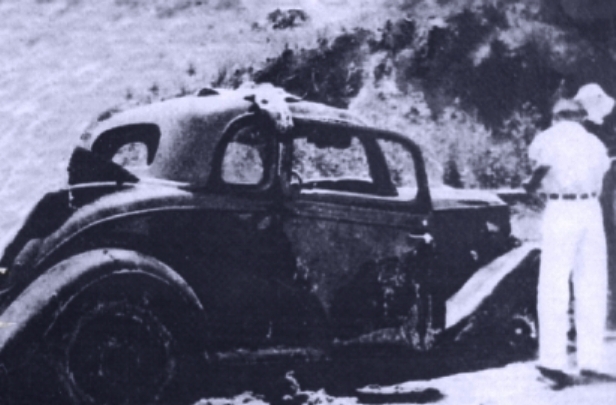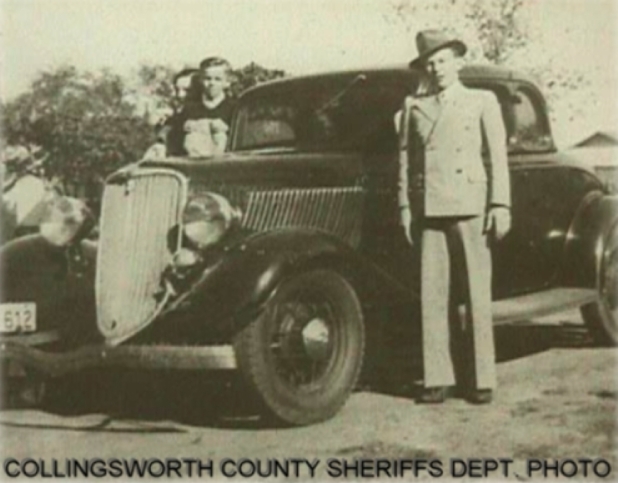 R.D. Tolliferro (above) of Madill, Oklahoma was the original owner of the car
before Barrow made off with it and destroyed it in the crash near Wellington.
Midway Tourist Camp
Founded by Sid and Ida Dennis
Hazel Pearl Dennis in the below photo was the daughter of the camp's proprietor
and a registered nurse, described the woman in cabin #16 as being very badly
burned about her right hip, leg and elbow and in need of medical attention.
Dr. E.H. Stevenson attended to the injured woman at the campground, who identified
herself as Ruth McCray. He advised her to go to the hospital, but she had refused.
AMYTAL
Amytal was given to Bonnie in order to calm her down.
For a while there it was feared that she might become hooked on it.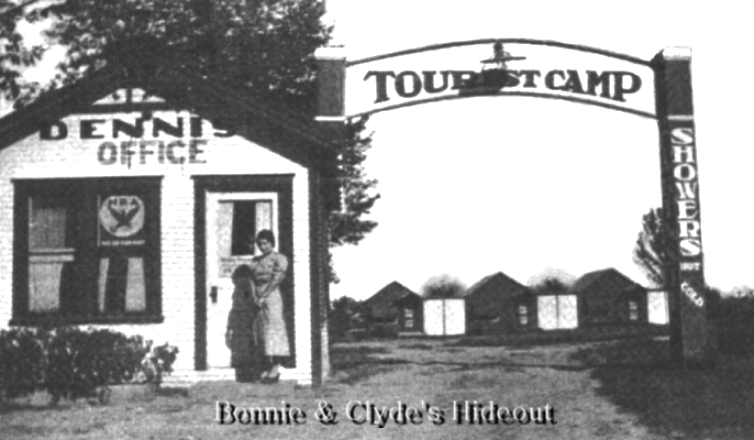 Midway Tourist Camp Cabin
These accommodations ain't particularly deluxe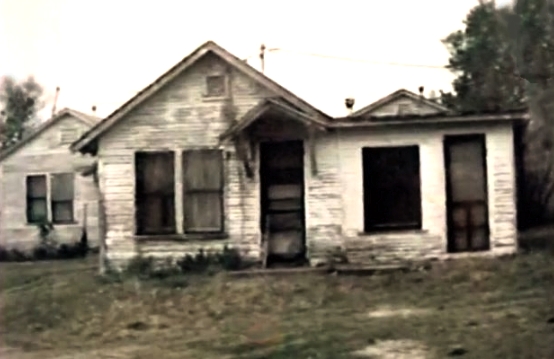 As all this was going on, Bonnie was laid up in a cabin at the "Midway Tourist Camp"
in Fort Smith on Hwy 71. Below is a postcard of the "Massey Tourist Court" on Hwy 22.
I'm simply Showing this because it was in the general vicinity and is very reminiscent of
the types of tourist courts chosen by Clyde. An interesting piece of history nonetheless.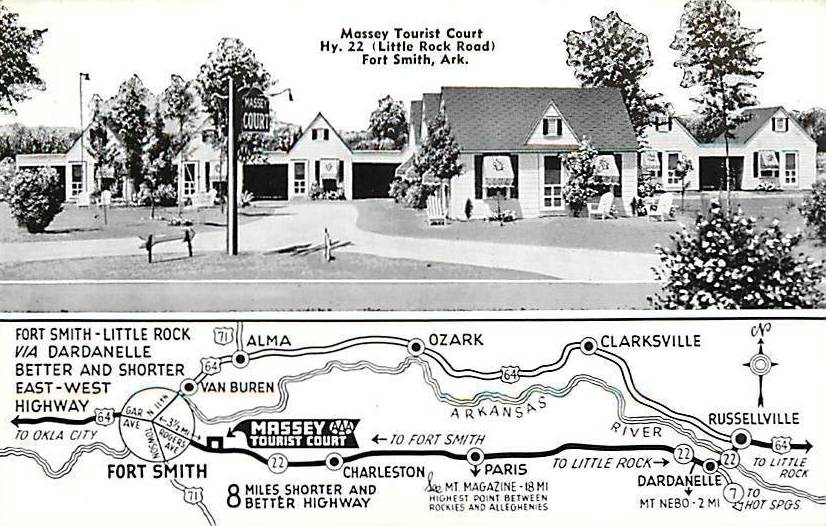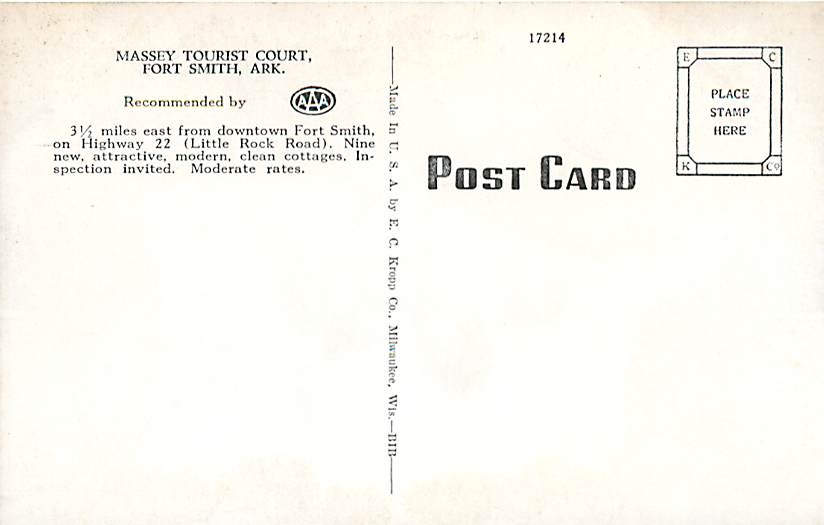 Midway Tourist Cafe
E.W. Coots proprietor
The lunch stand below was adjacent to the tourist campsite. Mr. Coots had identified
the outlaws as those who occassionally ate at his cafe during their stay at the campgrounds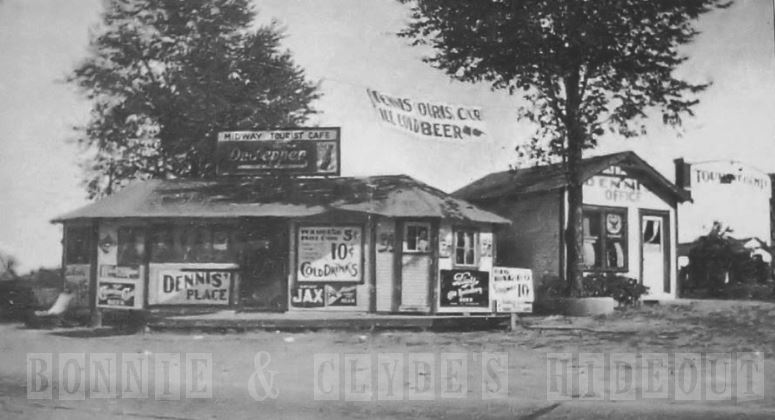 1930 Fort Smith, Arkansas, City Directory

1938 Fort Smith, Arkansas, City Directory

Hazel Pearl Dennis married William W. Green on June 23, 1937

Oak Cemetery Fort Smith Sebastian County Arkansas
During Bonnie and Clyde's stay at the cabins, Sidney and Ida's daughter, Elsie Mae Dennis,
was just 12 years old at the time. She is seen below in Fort Smith High's 1938 Yearbook.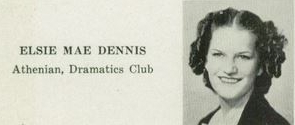 INCIDENT AT ALMA
PREVIOUS PAGE