TOURS CONTINUED

---
MINNESOTA SITE




The First State Bank in Okabena, Minnesota
supposedly robbed by the gang on May 19, 1933
The front of the bank has been redone.



Photo taken June 1997 courtesy of Marty Bragg

---
LOUISIANA SITES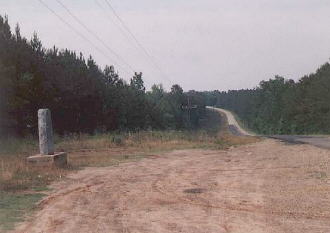 Looking north, on Farm to Market 154
from ambush site, with marker on left
photo was taken on May 21, 1997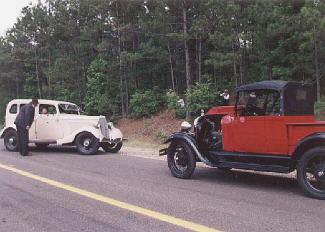 Reenactment (at actual site) of ambush
photo taken on May 23, 1997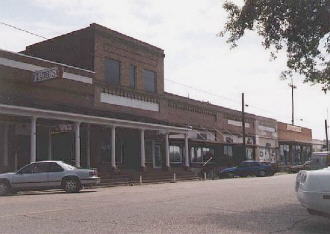 View of North Railroad Street in Arcadia, La.
The building that was Conger's Furniture Store
and Funeral Parlor, is the 3rd building, in
from the right. (behind the telephone pole)



Present sign says, "Wilder's Fine Furniture"
The building is empty, and has been for quite
some time, if the leaves and various debris
on the floor are any indication.

RETURN TO PAGE ONE OF TOUR "CLICK HERE"