TELICO, TEXAS
Birthplace of Clyde Chestnut Barrow
Telico is a very small community just east of Ennis, Texas.
The locals there, are aware of the significance of the area.
Photo below shows the Telico Fire Department Building and
Cotton Gin area. Clyde was reportedly born near the area shown here.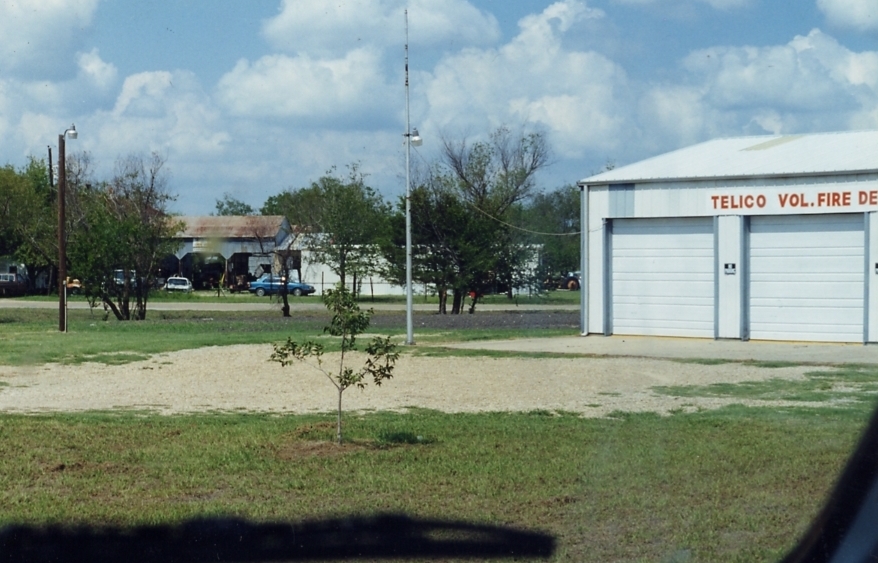 Photo courtesy of Gordon Youngblood
---
THE ORIGINAL SITE
TELICO PUBLIC SCHOOL
Photo below shows the site where the Telico Public School once stood.
Old storm shelter that served the school can be seen in the center of the photo.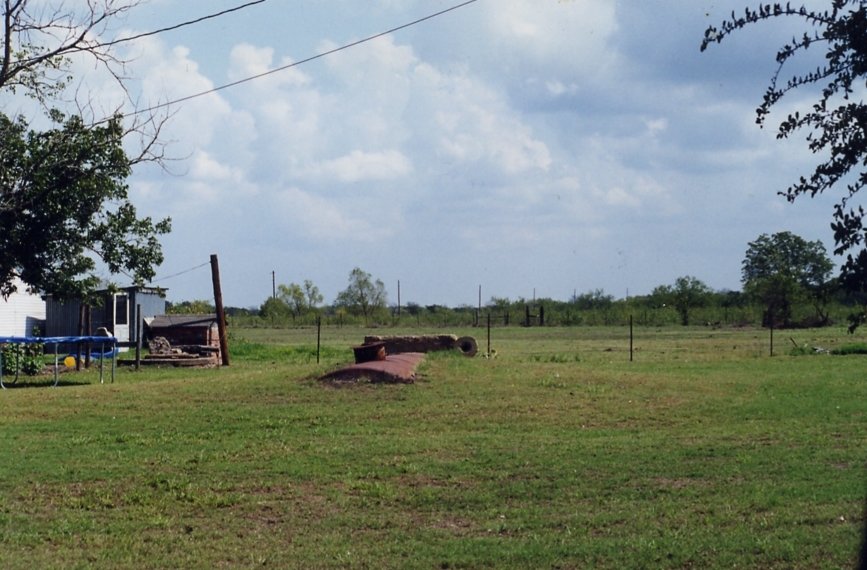 Photo courtesy of Gordon Youngblood
---
VINTAGE PHOTO - TELICO CHURCH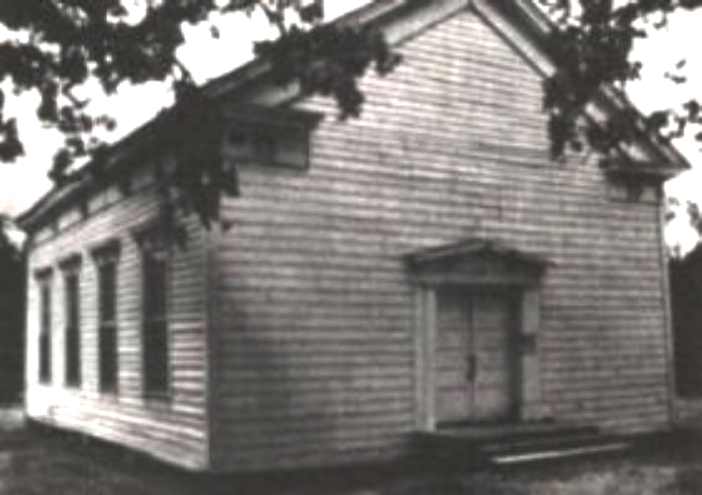 Barrow family reputedly attended this church with their young children
---
ORIGINAL SITE - CEDAR VALLEY SCHOOL
Located at 1500 Singleton, Dallas (formerly 1903 Eagle Ford)
Clyde had attended this Cedar Valley school for a short while.
The original building no longer exists.
1909 Barrow Homestead reputed to be the birthplace of Clyde Barrow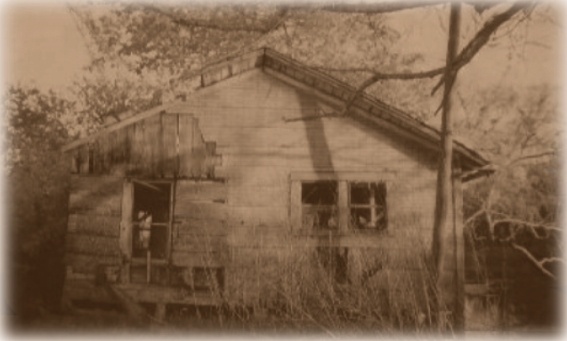 Ellis County Map showing Telico, Texas
---
Click here to go back to Telico group photo