THE ORIGINAL HOME OF RUTH WARREN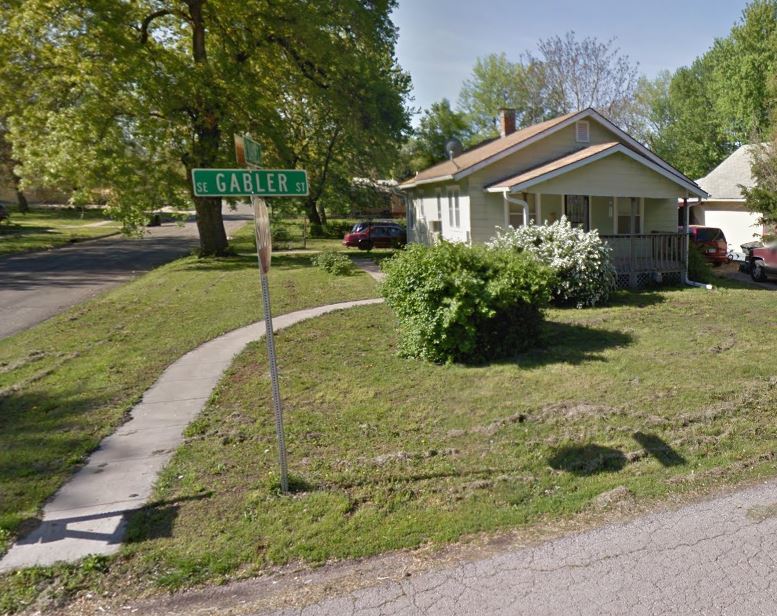 2107 Gabler, Topeka, Kansas
Corner of Davies and Gabler
Kansas Highway Patrol History
During the late 1920s and the 1930s, notorious criminals such as Bonnie
and Clyde, Charles Arthur Pretty Boy Floyd, and Alvin Creepy Karpis ran
wild in Kansas. When the state's crime rate peaked in 1933, Governor
Alfred Landon contacted Wint Smith, an attorney for the Highway Department,
and asked him to stop the robbers in any way possible. Thus, the Kansas
legislature created a force of ten motor vehicle inspectors in 1933.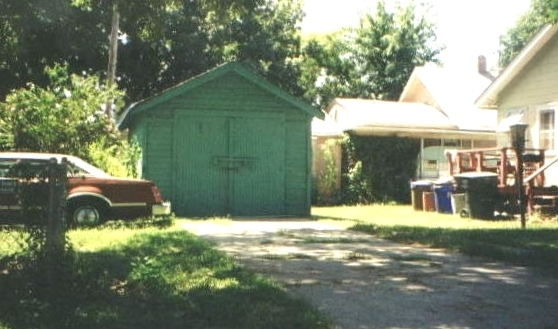 above photo courtesy of Jack Branson
Barrow had stolen Ruth's new 1934 Ford Fordor Deluxe Sedan
from her driveway (seen above). The home and neighborhood
hasn't changed much since the theft occured nearly 70 years ago!
It was in Ruth's Ford, that Bonnie and Clyde had met their end...
The Warrens pose with the recovered car in front of their garage. The garage is visible in the B&W image
beyond the car's front grill and a more modern view of the (green) garage is seen on the right in comparison.

RETURN TO PREVIOUS PAGE