1967 Warner Bros. Movie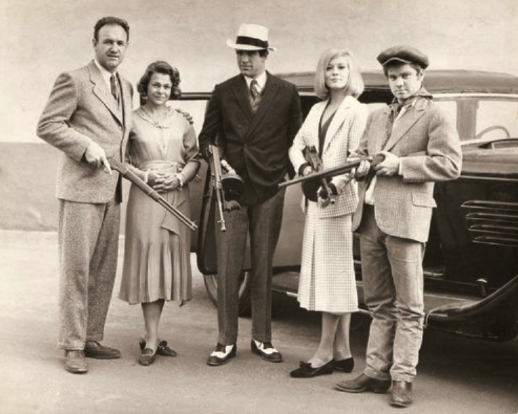 Locations, scenes and more
Dallas, Waxahachie, Crandall, Pilot Point, Maypearl, Lavon, Rowlett, Denton, Venus, Red Oak, Ponder...
THIS BANK WAS THE ONE THAT WAS USED IN THE MOVIE
PILOT POINT, TEXAS
The old Farmers and Merchants Bank building located on the northwest corner of
"The Square" in Pilot Point. Built circa 1890's. Shortly after the turn of the
century, the second floor was a medical-office suite. The building still stands
today and operates as an anitque store.
Phyllis Tillery, Pilot Point Librarian
Some of the banks reputedly robbed by Barrow, were re-visited in the making of the movie.
The locations, were in Red Oak, Ponder, Venus & Pilot Point, Texas. The bank, shown
above, is located in the "Town Square" of Pilot Point, Texas. Smaller vintage photograph,
shows the bank as it appeared in the middle of the town square many years ago.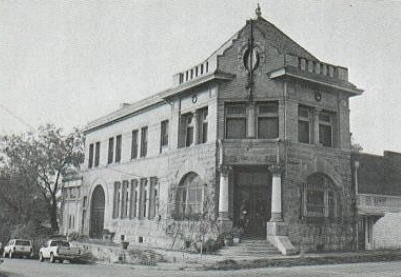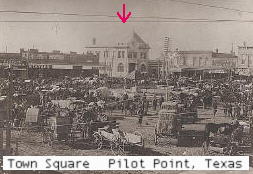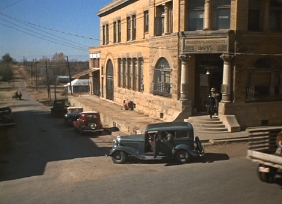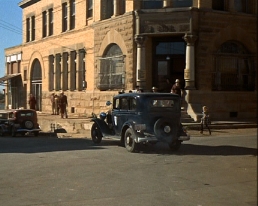 Above stills from Warner Bros. movie "Bonnie and Clyde"
Police give chase - Then & Now in Pilot Point

Still on left from Warner Bros. movie "Bonnie and Clyde"
Vintage Bank Check
BONUS ADDITION
In the "BONUS" addition above, I show how a similar 1970 movie relates to the 1967 movie "Bonnie and Clyde."
That movie was Larry Buchanan's "A Bullet for Pretty Boy" starring Fabian Forte as "Pretty Boy" Floyd.
WAXAHACHIE, TEXAS
On West Main Street in Waxahachie, Texas is the house where Bonnie (Dunaway) peered out her momma's window.
"Hey boy! What you doin' with my mama's car"?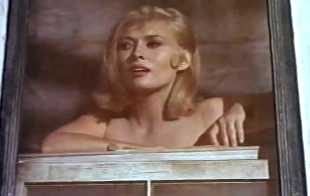 Lots of renovations since 1966. Red dot shows the window where Faye Dunaway stood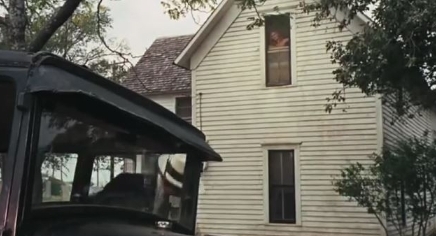 stills from Warner Bros. movie "Bonnie and Clyde"
---
BURKHART FARMHOUSE SCENE
---
DALLAS, TEXAS
The old Vickery Courts Motor Lodge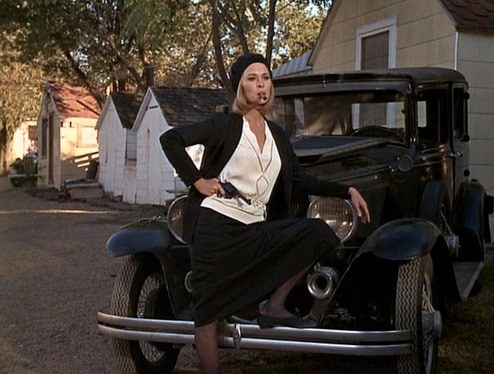 MORE DALLAS FILMING HERE
---
MAYPEARL, TEXAS
Butcher attacks Clyde
Near the intersection of FM66 and 1st Street
Three top stills from Warner Bros. movie "Bonnie and Clyde"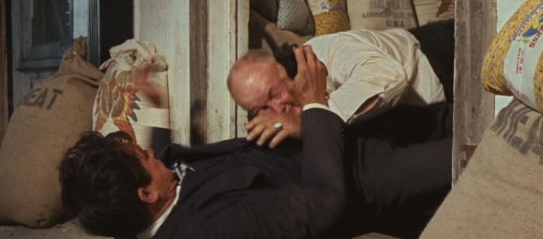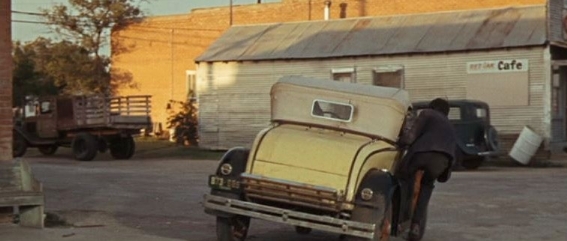 Connected to the old Farmers & Merchants bank building on FM66
"Cafe" building seen in above photo is no longer there.
Brick building on left was where the grocery heist occurred.

Old Farmers & Merchants Bank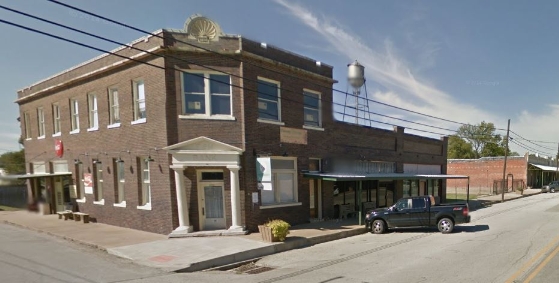 ---
Take a trip to Venus.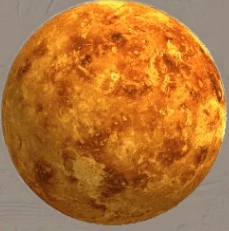 Venus, TEXAS that is!
VENUS, TEXAS FILMING
---
LAVON, TEXAS
Filmed at the Lavon Cafe owned by Miles Williams at the time.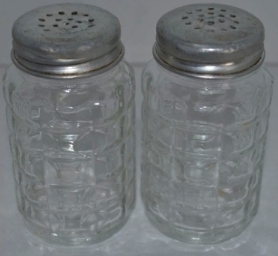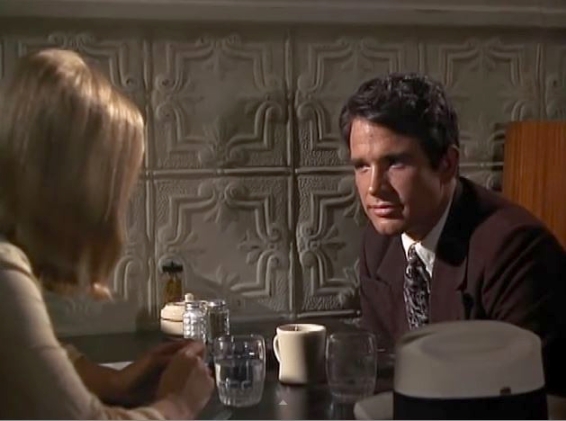 still from Warner Bros. movie "Bonnie and Clyde"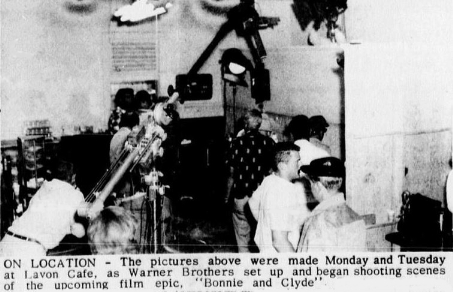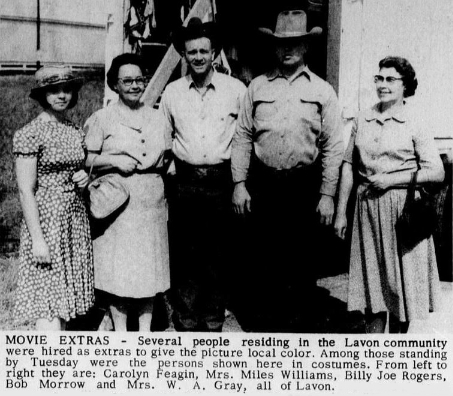 1907 BANK BUILDING - TURNED CAFE - WAS USED AS "MOVIE CAFE"

OLD LAVON STATE BANK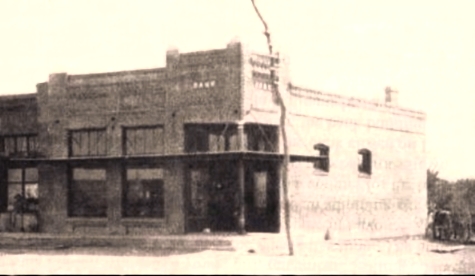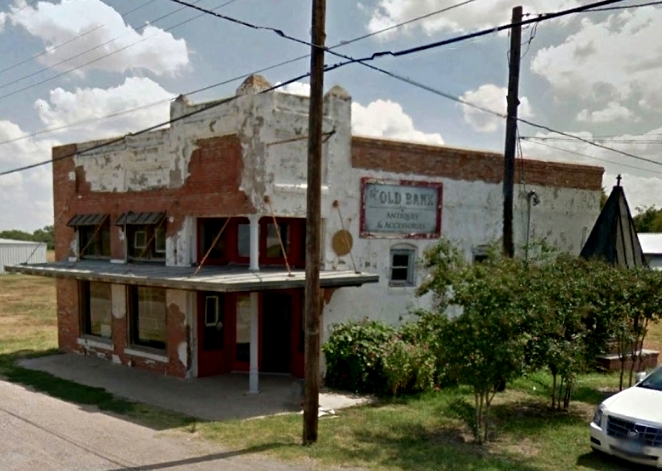 still on right, from Warner Bros. movie "Bonnie and Clyde"
Door where actors exited cafe from. Pole was painted green in 1966 as seen above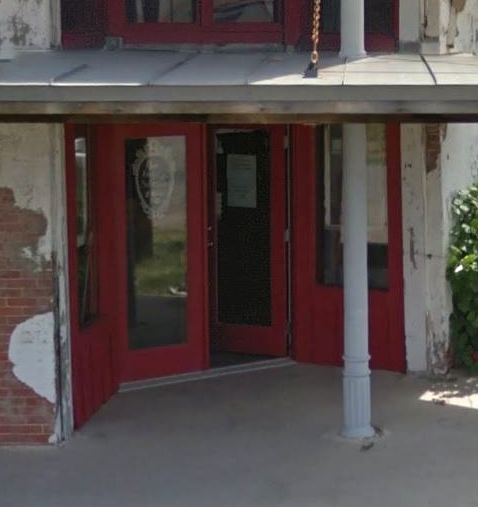 ---
BONUS ADDITION
CRANDALL, TEXAS FILMING
In the "BONUS" addition above, I show how South Main Street in Crandall, Texas relates
to, not only the 1967 movie "Bonnie and Clyde," but also to several other movies.
---
BURBANK LOCATIONS TOO!
The filming locations for Bonnie and Clyde were done throughout parts of Texas,
although some scenes were filmed at Midwest Street, "Anytown, U.S.A." in Burbank,
California, which is a Warner Bros. backlot "prop" city seen also in other movies.
WARNER BROS STUDIOS, BURBANK, CA.
As seen from Forest Lawn Drive
MIDWEST STREET, ANYTOWN, U.S.A.
---
FROM REAL TO REEL
The movie location at the Joppa Preserve was a great choice for the Dexfield shootout scenes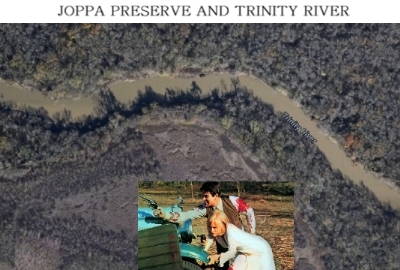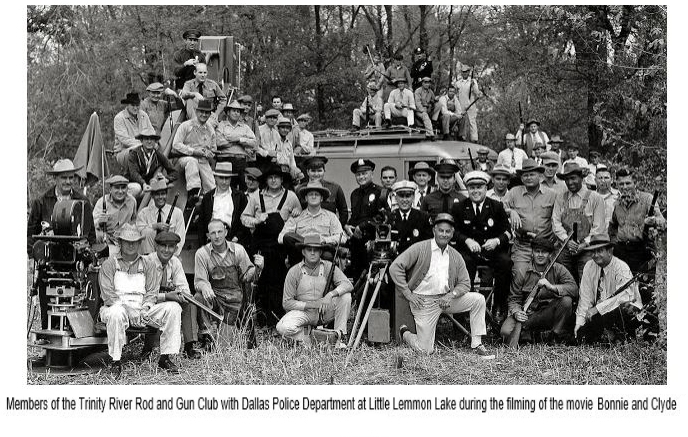 Dallas Trinity Trails
Scene filmed at Little Lemmon Lake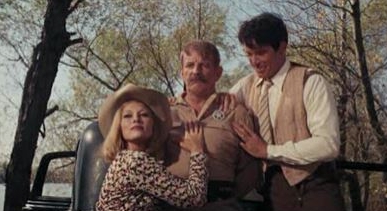 ---
WARNER BROS. AMBUSH LOCATION
The Albertson Ranch, better know as "Russell Ranch" in Triunfo, northwest of Los Angeles proved an ideal spot,
with the brush on one side and the clearing on the other side. The ambush scene had taken three days to film.
In 1925, all but 165 acres of the ranch were sold to William Randolph Hearst.
The Russell family then leased back their former property from Hearst. In 1943,
Fred Albertson purchased the Hearst property and 100 of the 165 acres of the
Russell's. In 1969, the American Hawaiian Land Company purchased all of the
property. The ranch provided the scenes for shows like Gunsmoke and Bonanza.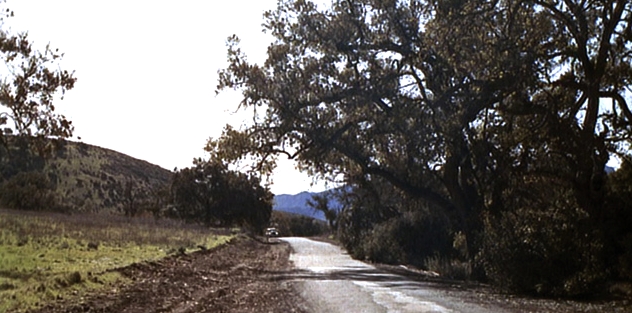 ---
RED OAK, TEXAS
Building below on Waller Street in Red Oak, was used as a bank.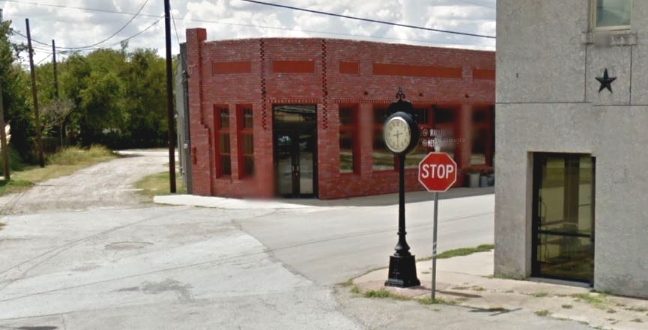 Movies often alter the surroundings. White building above, was fitted with an awning and sign and clock was removed.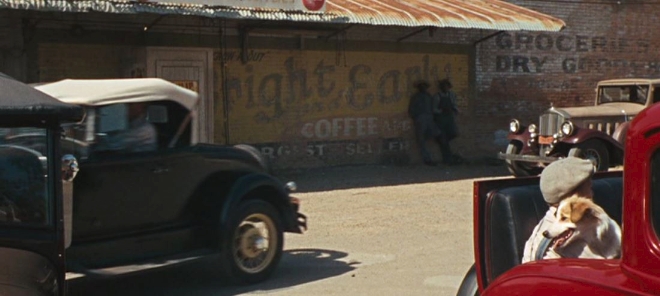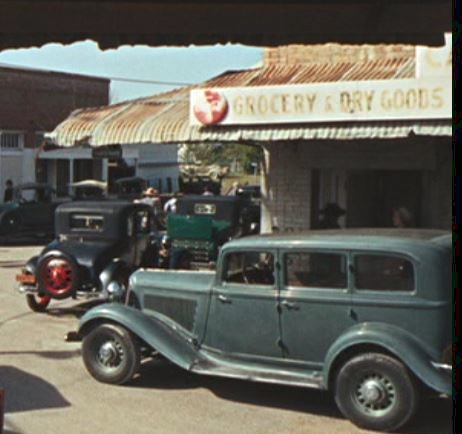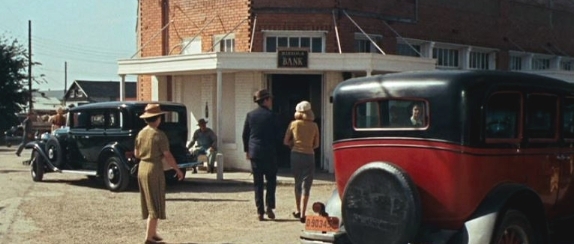 Leaving the scene -Then and Now

stills from Warner Bros. movie "Bonnie and Clyde"
AERIAL VIEW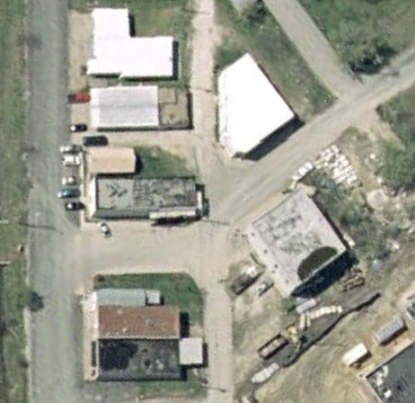 ---
PONDER TEXAS STREET SCENE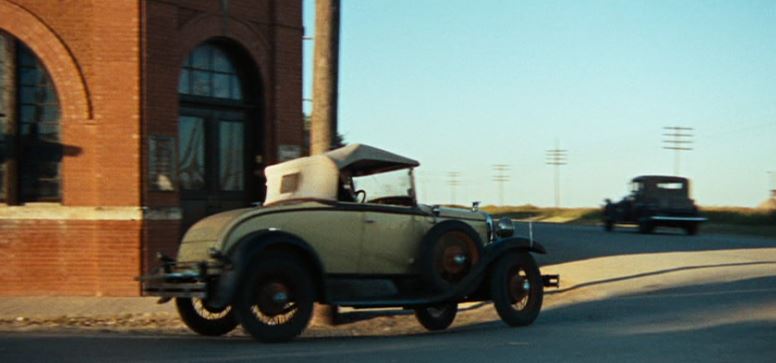 still from Warner Bros. movie "Bonnie and Clyde"
Original Ponder bank building used for the bank robbery scene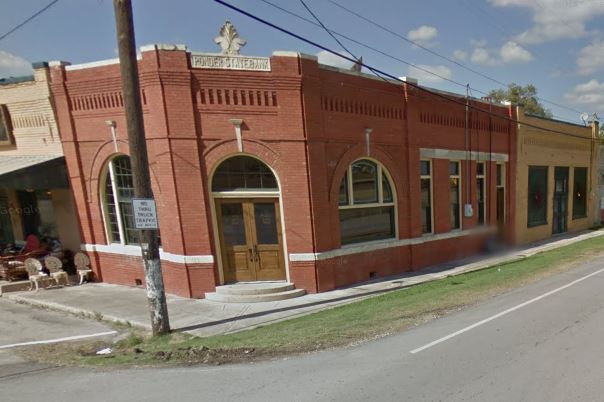 ---
The Hideout Recommends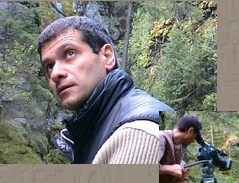 Hervé Attia's Channel
Although not Bonnie and Clyde related, this is an excellent place
for visiting popular filming locations through the talents of Hervé Attia.
---
BONNIE AND CLYDE -THE TRUE STORY
FOX 1992 made for TV movie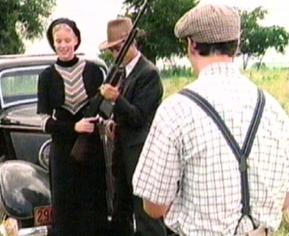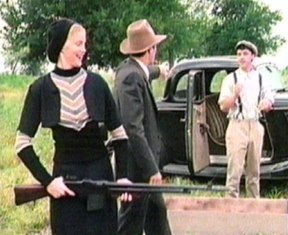 Memorable movie scenes above, starred Tracey Needham as Bonnie Parker
and Dana Ashbrook as her criminal boyfriend Clyde Barrow
Actress Betty Buckley had played Bonnie's mother, Emma Parker
in Bonnie and Clyde - The True Story. The dress that she had
worn 15 minutes into the movie was auctioned off recently.
Click link below to view the image of that dress.
ACTRESS BETTY BUCKLEY'S DRESS
FAYE DUNAWAY MOVIE DRESS
---
Bonnie (Faye Dunaway) admires the fine details in her Little Bo Peep figurine.
MEMORABLE MOVIE SCENE
I'm posting the article below, simply because I like the insight given there!
BONNIE & CLYDE - OH DEAR
---
MOVIE BLOOPERS PAGE
Sometimes, even the best laid plan can go wrong.
Visit my "Bloopers" page and see what I mean....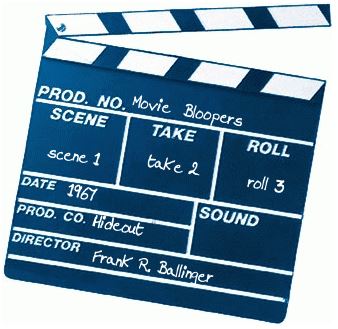 ---
BEAUTIES & CUTIES FOR THE PART
MOVIE POSTER PAGE
BACK TO MOVIE DEATH CAR PAGE
RETURN TO MOVIE PAGE ONE
CLICK ON POPCORN