REPLICA DEATH CAR PROGRESSION
At this stage, the moldings, interior, Arvin heater,
and glass were being added. This is a real winner folks!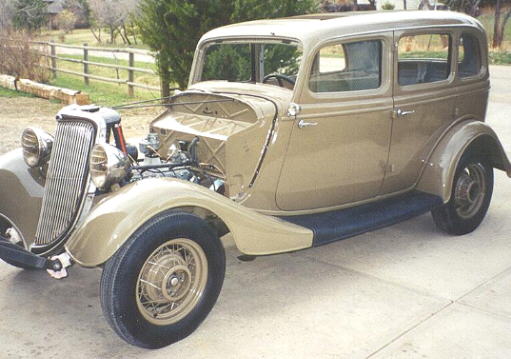 GETTIN' IT ALL TOGETHER
Engine installed, it's running great! The potters trunk was being painted, and the interior
was about to be added and it looked like the Jones death car replica would soon be finished.
CAR GETS IT'S INTERIOR
RETURN TO PREVIOUS PAGE