THE BUCHER MURDER WAS THE
TURNINGPOINT
FOR CLYDE BARROW, BONNIE PARKER AND RAYMOND HAMILTON
Author Dick McMahan's "TURNINGPOINT" is a fascinating new book about Hillsboro, Texas shopkeeper John N. Bucher and his murder in 1932.
It's a culmination of many court documents, newspaper articles and photos and information from the surviving Bucher family, the State of Texas
Archives and others who were close to the story. This book is loaded with images of the actual court documents and includes some first ever pictures.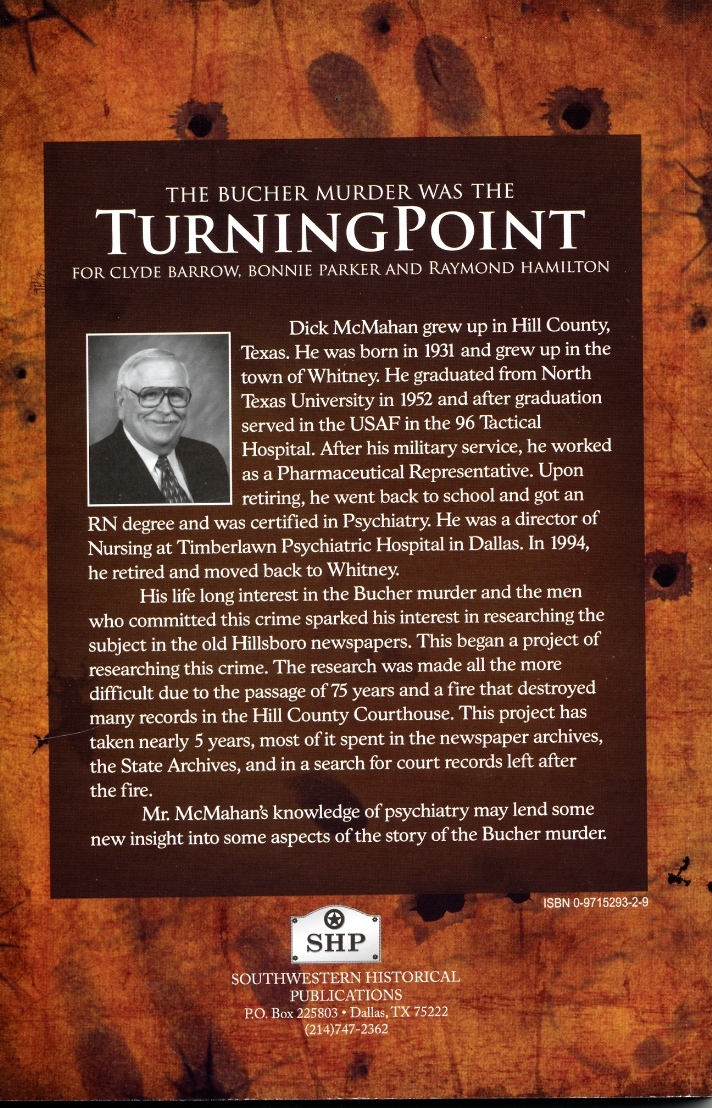 BACK TO TATTLER