THE 1938
HAMILTON-WALTERS ROBBERY

Click on plate to continue

---
PLYMOUTH SIMILAR TO THE ONE HAMILTON AND WALTERS TOOK FROM MR. FEWELL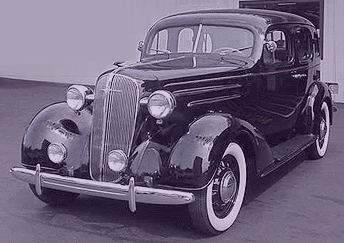 Howard Thomas Fewell (Certificate of Death)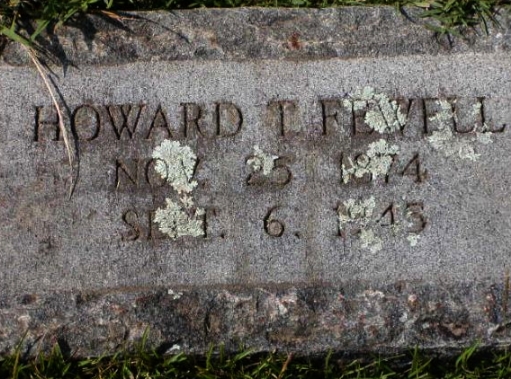 Headstone photo courtesy of Doris Lindblad
Howard Thomas Fewell (H.T. Fewell) of Texarkana, a casket salesman for The Dallas Coffin
Company, was relieved of his Plymouth by Ted Walters and Floyd Hamilton back in 1938.
Dorothy Fewell (Certificate of Death)
Mr. Fewell's sister had preceeded him in death by only 5 months.
They were close to the same age and he must have died of heartbreak.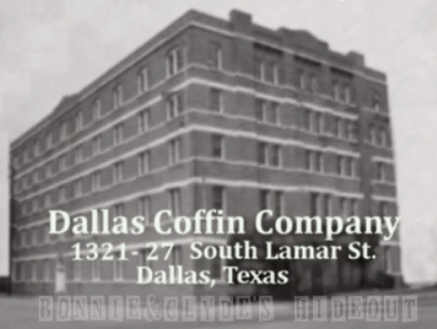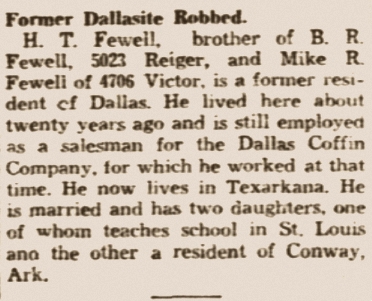 ---
1938 AREA MAP
Hamilton & Walters Stomping Grounds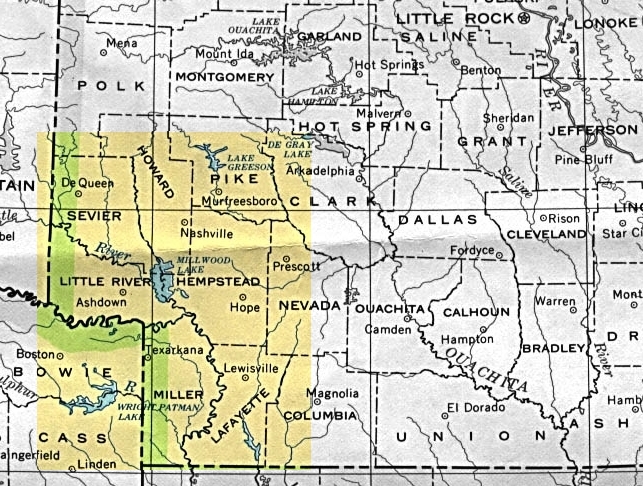 EARLY PHOTOS - DEQUEEN ARKANSAS
Capt. Cliff T. Atkinson ambushed Floyd Hamilton and Ted Walters at the Ladd bridge shown below.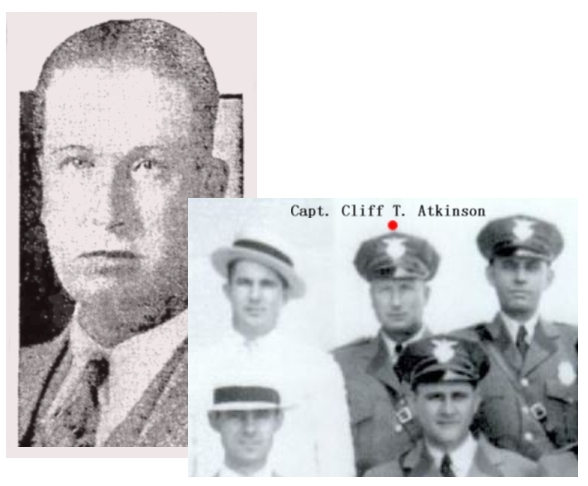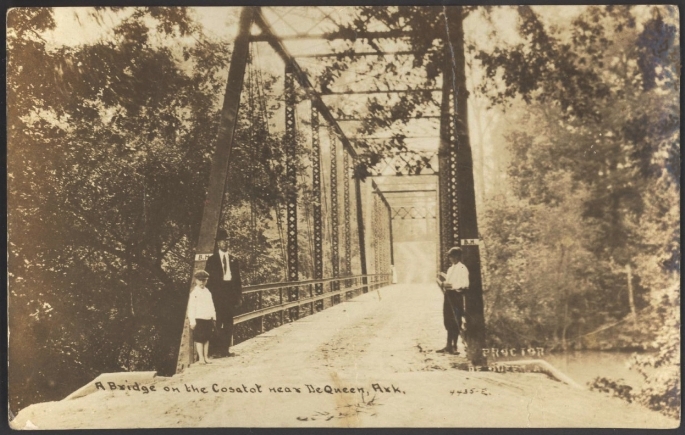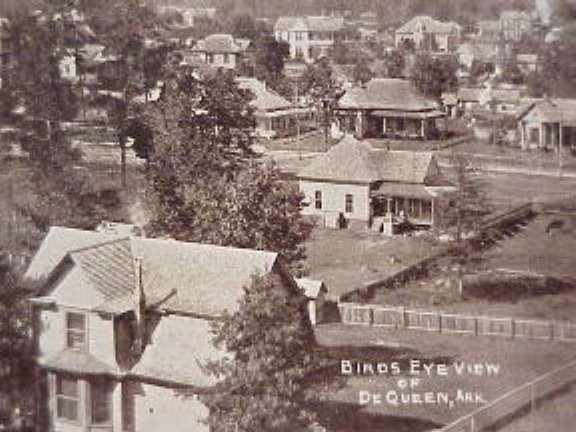 previous article