Early Automobile Design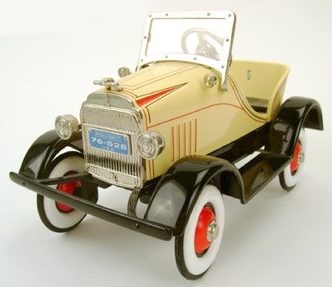 ---
RUNNING BOARD
The metal strip that runs between the fenders and below the doors of early autos
and trucks, and used as a step or to wipe one's feet on before entering the vehicle.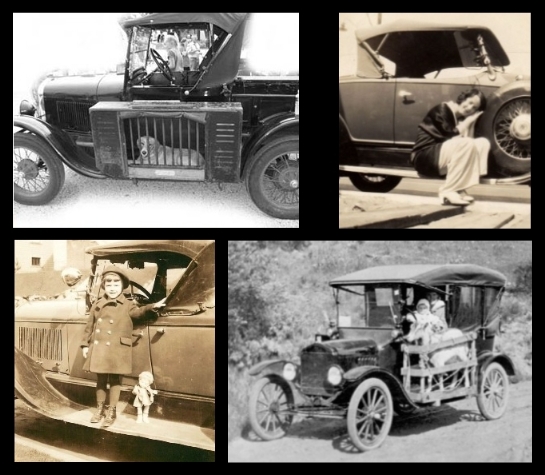 The running board of the automobile
---
RUMBLE SEAT ("MOTHER-IN-LAW SEAT")
An external seat which is attached to the back of a two seater car. It is accessed by lifting
a forward-opening trunk-like lid at the rear of the car. Rumble seats were found on the "coupe."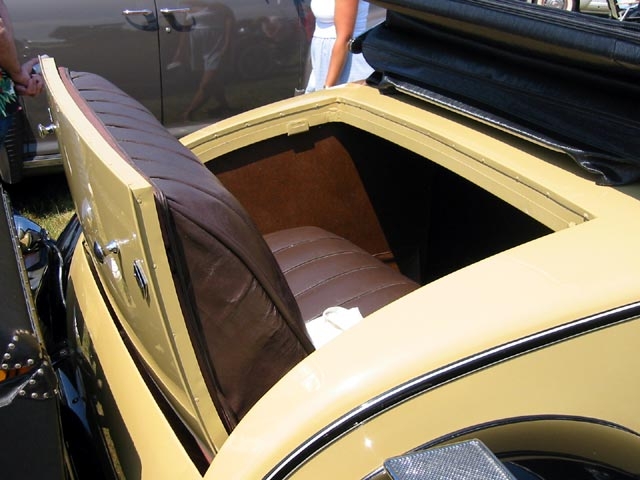 The rumble seat of a coupe automobile
"Rumble Seat" (1935 Norman Rockwell illustration) .
---
SPARE TIRE
The spare tire on earlier automobiles were usually located
in one or both fender wells or at the rear center of the vehicle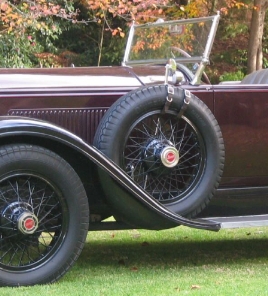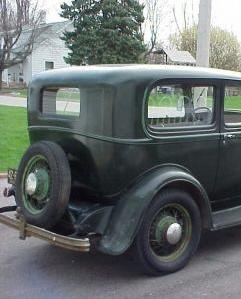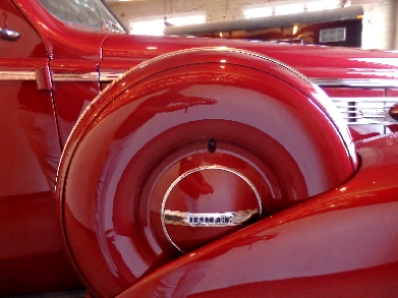 ---
TRUNK
On some, a storage unit attached to the rear of the car served as a trunk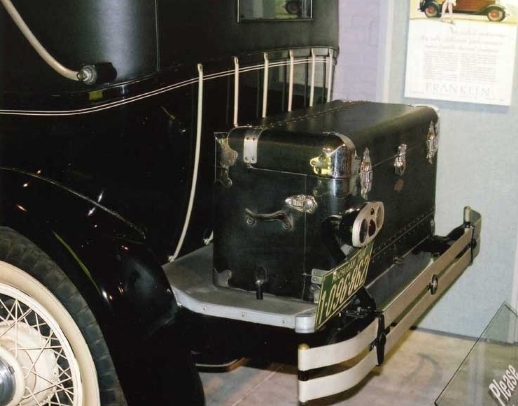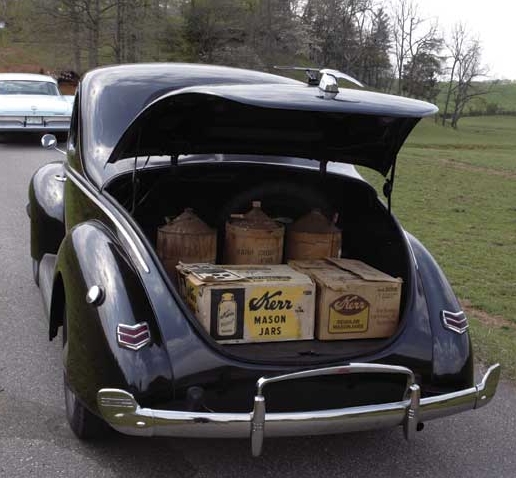 ---
HOOD ORNAMENT
The earlier automobiles had radiator caps outside of the hood.
The hood ornament was basically a decorative radiator cap, or hood mascot.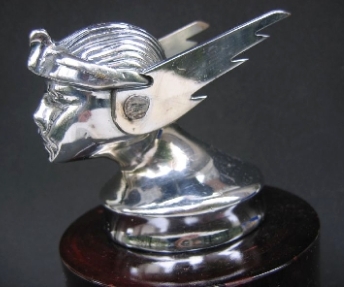 WHIMSICAL ORNAMENT
The ornament shown below would spin in the wind as the car traveled down the road!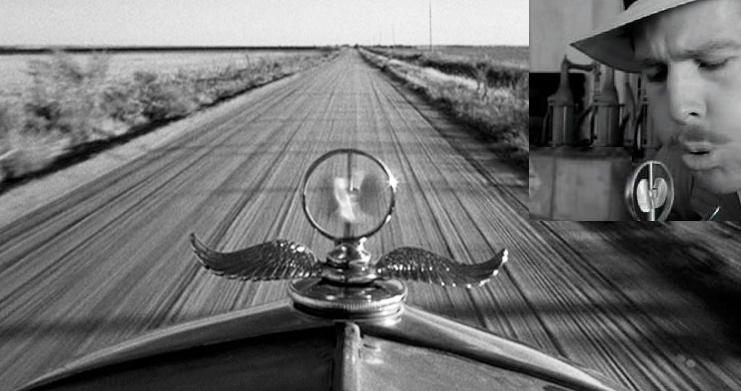 From the Paramount Pictures 1973 movie "Paper Moon"
---
SUICIDE DOOR
A rear hinged door, typically for the front seat. Named "suicide", because - given
the right circumstances, the doors could blow open at high speeds on rough roads.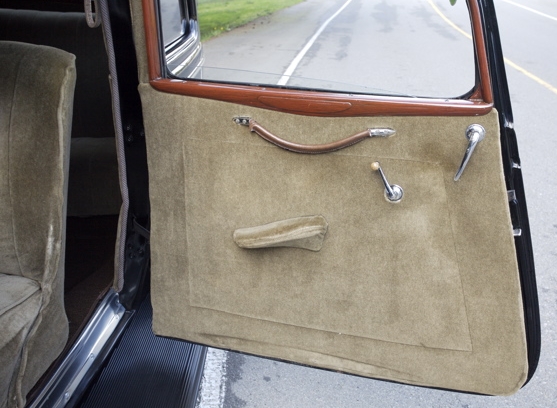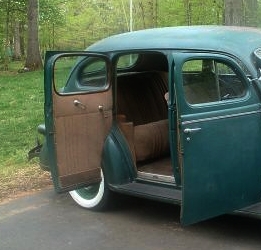 This style door has been featured on automobiles throughout the years.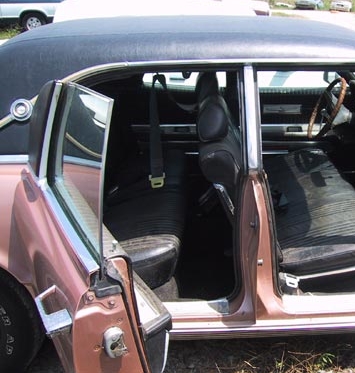 It's become a popular feature popping up on many of the cars seen on the road today.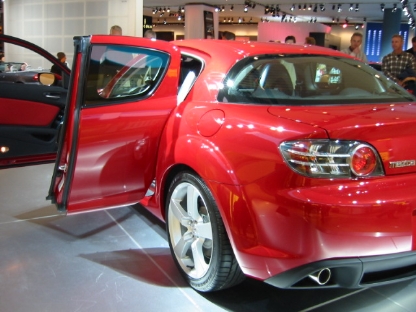 ---
HEATERS
Under dash hot water heaters kept the occupants of the car relatively warm.
Below are several examples. The Arvin heater on the left was a popular model.

---
ISINGLASS WINDOW CURTAINS (AUTOMOBILE)
Isinglass curtains roll up and down in case there is a change in the weather.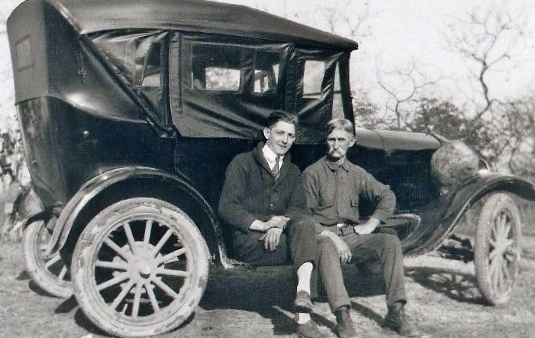 ---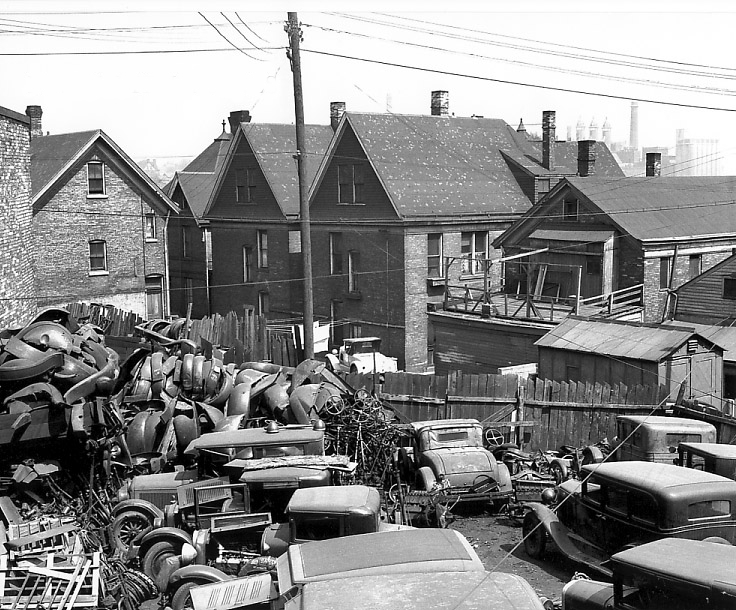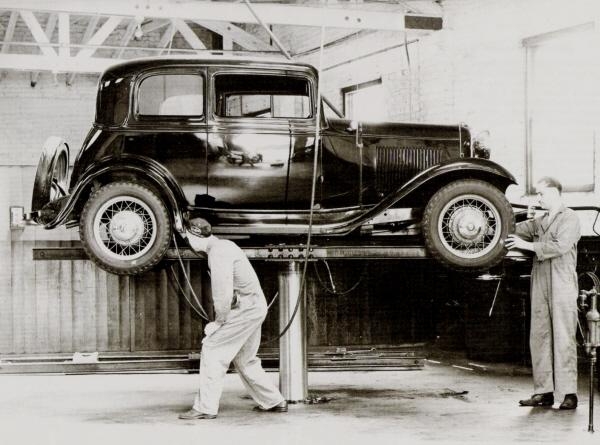 BONNIE & CLYDE ERA
BACK TO PREVIOUS PAGE