THE OLDTIME POLICE CARS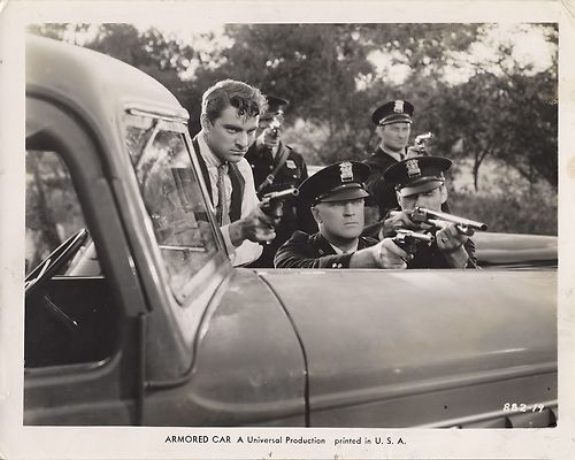 These cars were usually six-cylinder and no match for the bigger V8's
which could travel at up to seventy miles an hour in second gear and
ninety miles an hour in third gear. Ruggedly built, with their strong
springs and rod brakes, they provided both the comfort and reliability
needed on the country dirt roads. These cars held the road firmly, while
cornering and were well-ventilated, which came in handy while traveling
the Texas roads in the summer. These things, along with Clyde's driving
skills, many times covering hundreds of miles in a single night, without rest
and his keen sense for detecting danger, kept them a step ahead of the law.
Denison, Texas Chief of Police in 1932 poses with his new Ford
V8 squad car. The Chief was reputed to have chased Barrow out
of this North Texas community and across the Oklahoma border.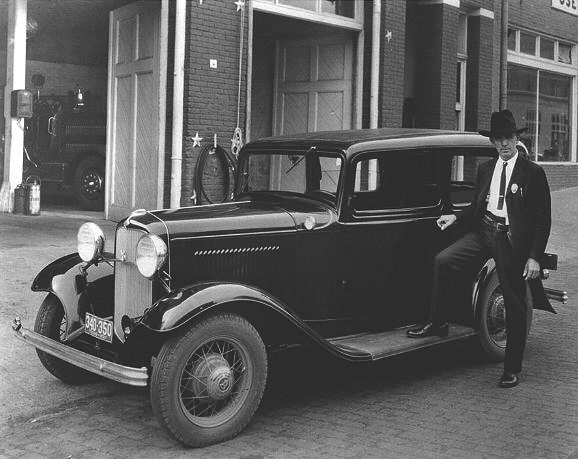 click on magnifying glass below to view larger image
---
Captain Manuel "Lone Wolf" Gonzaullas
Beside his new 1932 Chrylser Coupe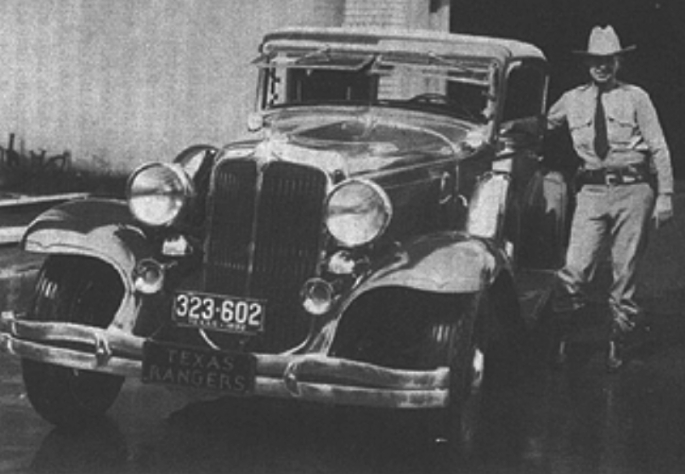 ---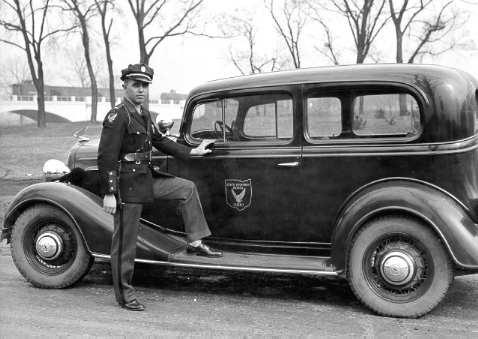 Federal Armored Police Cruiser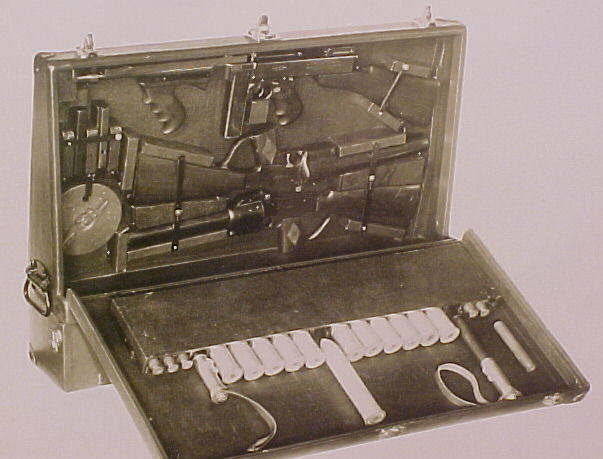 Federal Gun Case w/Armament (above) included a Thompson
sub-machinegun and ammunition, 2 Federal gas riot guns
and ammunition, 2 gas billies & cartridges, and 24 grenades.
---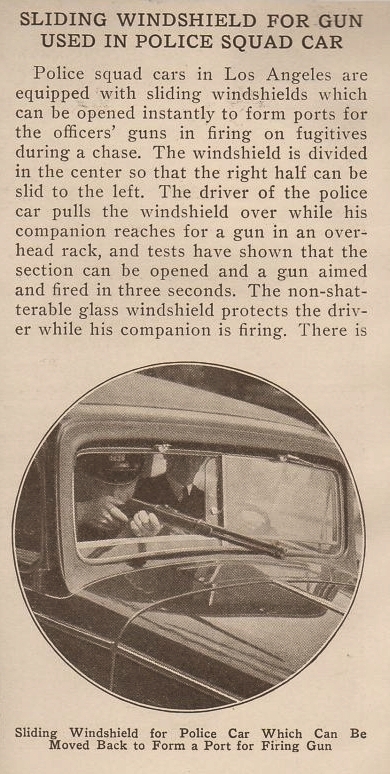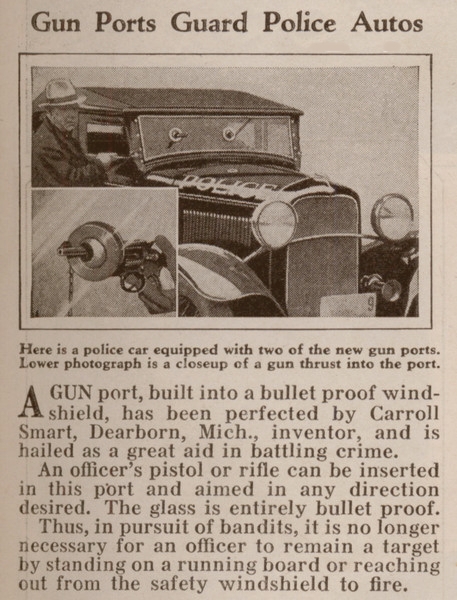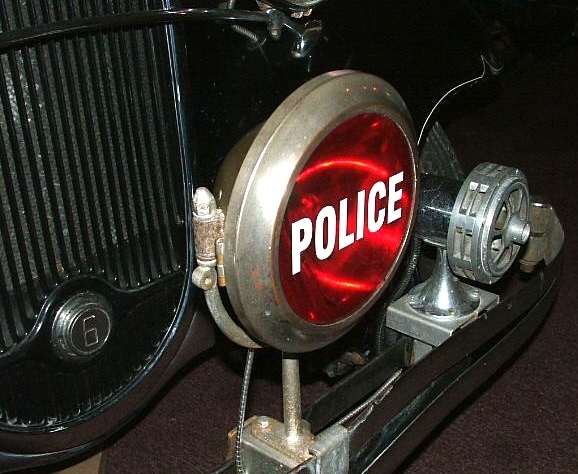 Shoot Outs, Close Calls & Crashes
---
Return to Other Side
---