CLYDE BARROW
"Out like Lottie's eye"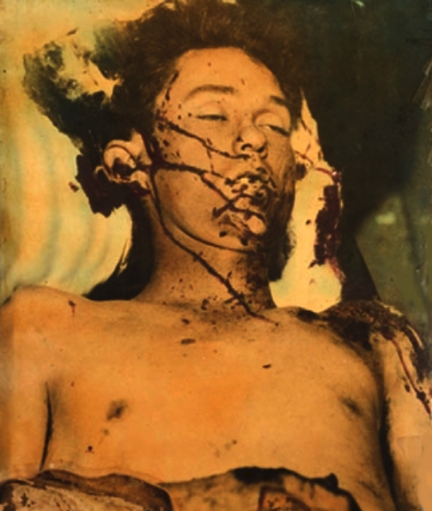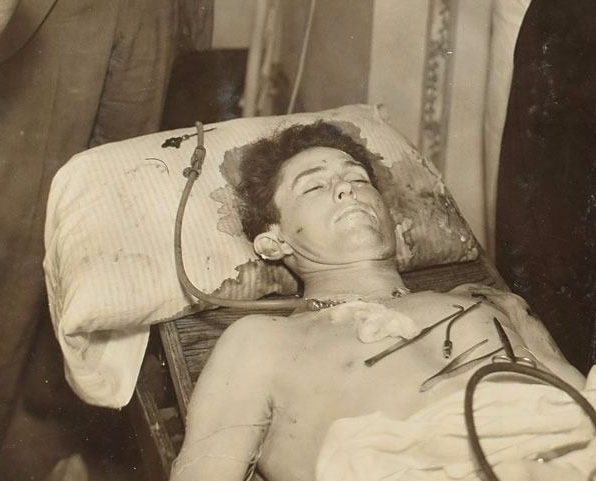 ---
Barrow's tools of the trade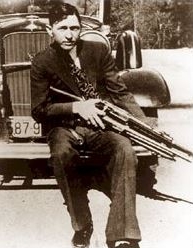 Mortician's tools of the trade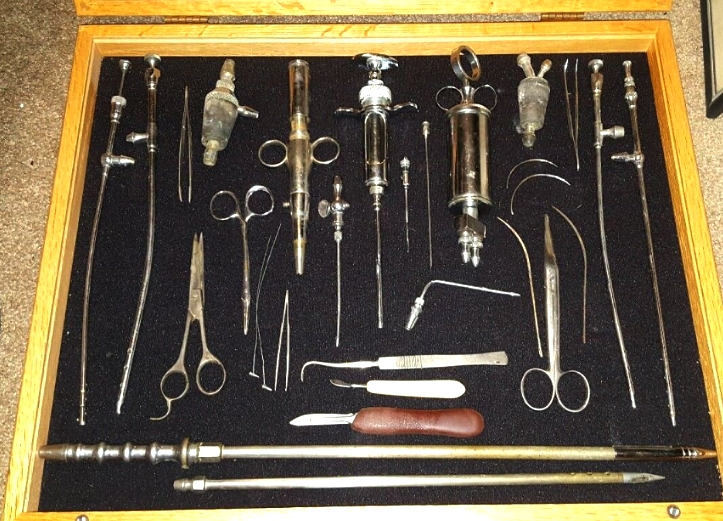 ---
BARROW MORGUE IMAGE - COLORIZED BY C. FLYNN
Before viewing, be warned that this is a highly detailed, gruesome
image in bloody color, that some might find unpleasant and upsetting!
BARROW'S DEATH IMAGE
---
BEHOLD - THE MAN
The morbidly curious mob began tearing at one another in a ghoulish desire for souvenirs.
One man even tried to amputate Clyde's trigger finger. Clyde was identified by the missing
toes and the tattoos of his previous girlfriends "Anne" and "Grace" on his arm.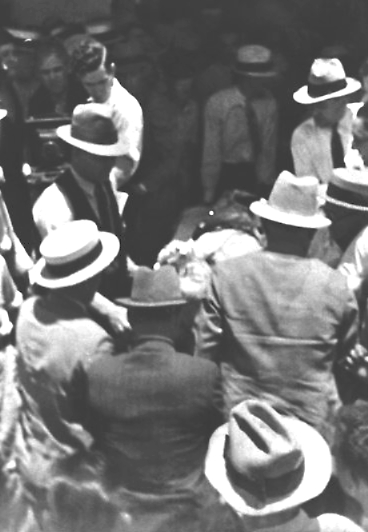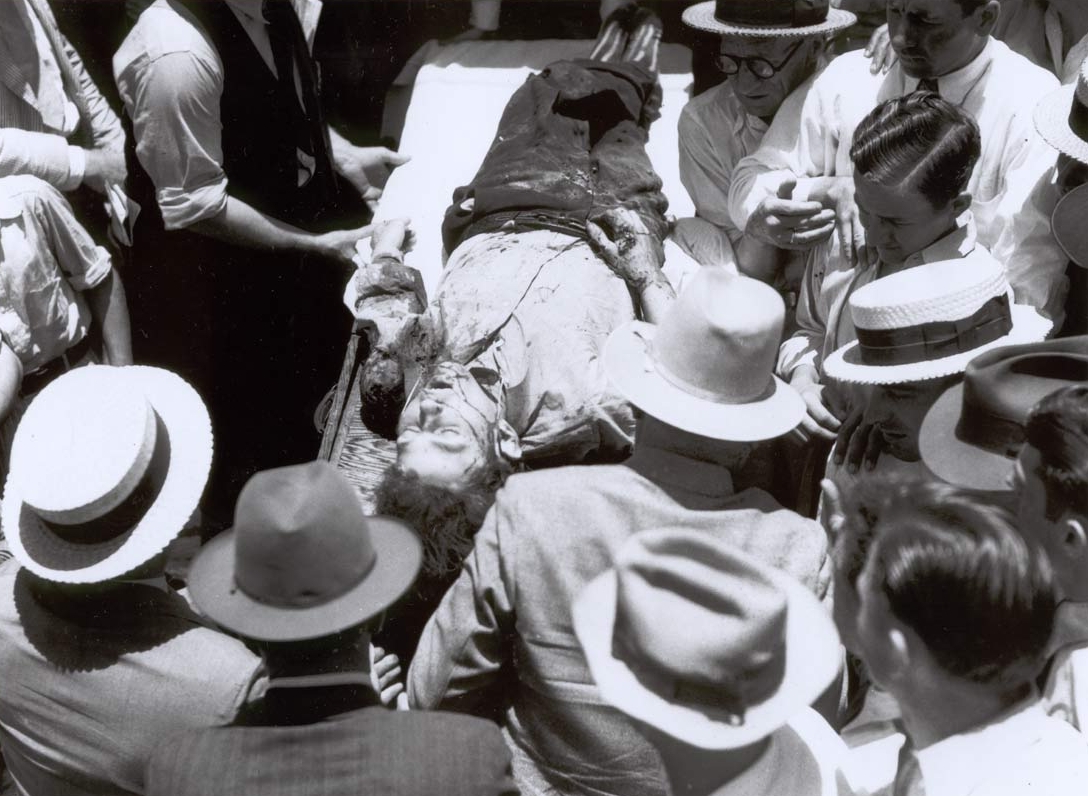 Close-up of Barrow's belt and bullet hole in hand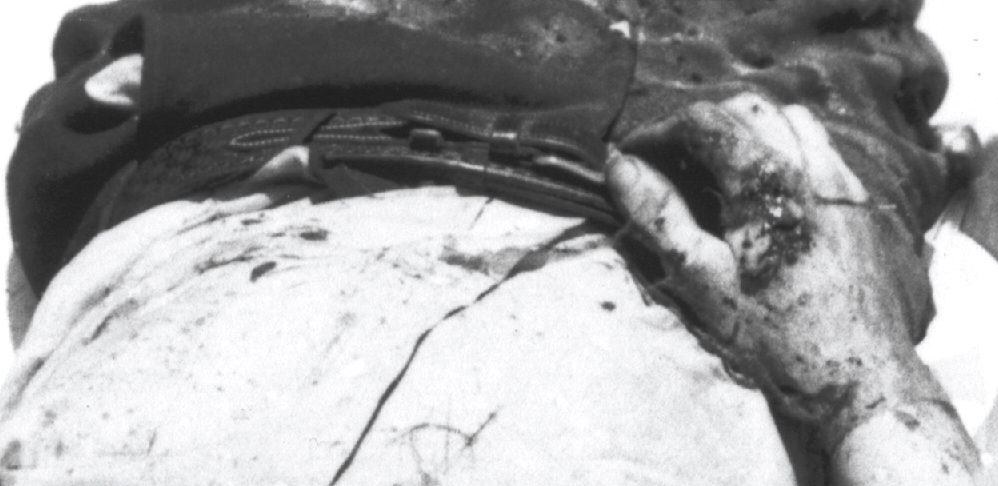 ---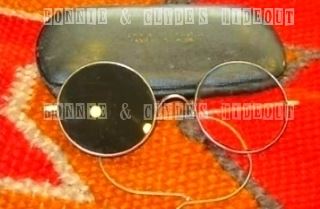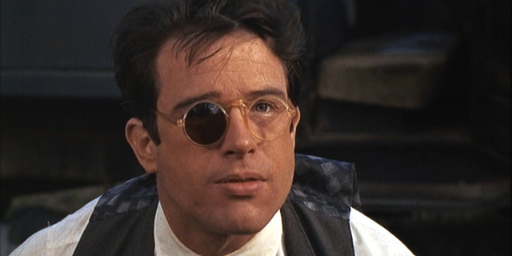 still from 1967 Warner Bros. movie Bonnie and Clyde
The death glasses of Clyde Barrow went to Frank Hamer and later to his son, Frank Hamer Jr.
In 1979 he sold them to Raymond Brown, along with other items taken from the dead outlaws.
Later, when Brown held an auction, the sunglasses were acquired by Hubert C. Farmer of
Navarro County, Texas. Below is a close-up photo of the glasses that had one lens shot out.
"DEATH GLASSES"
BARROW'S "DEATH GLASSES" ANOTHER VIEW
---
CLYDE BARROW LIES ON SLAB IN CONGER'S BACK ROOM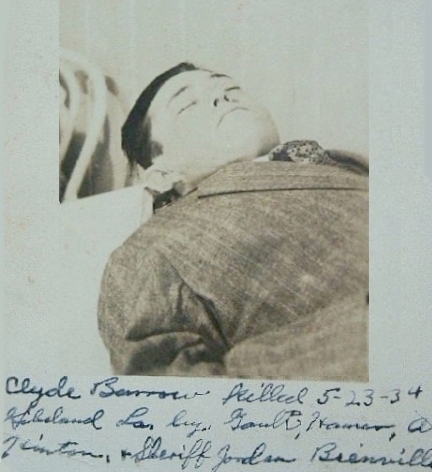 ---
BARROW'S FUNERAL
JOE PALMER WAS THERE

DEAD BONNIE