Joplin Hideout Apartment
Diorama
Hideout friend, Chuck "Muddboss" Flynn presents, yet more of his craft skills. Thanks for sharing with the Hideout!
He's created another amazing diorama, using vintage photos of the Joplin apartment hideout of Bonnie and Clyde. This realistic
looking building is complete, with a scale getaway car and showing each member of the Barrow gang was staying there.
All diorama images below, are the property of Chuck Flynn.
Vintage photo of the actual apartment building at the time of their stay there.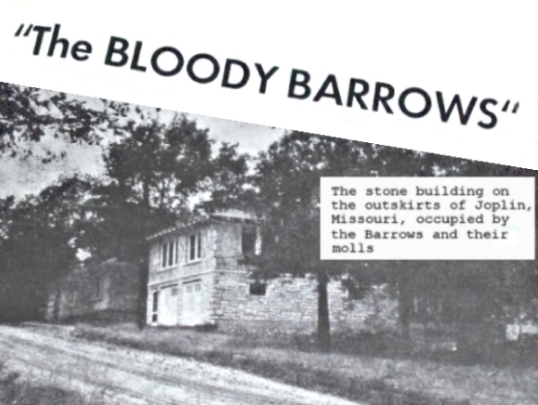 Early stages front view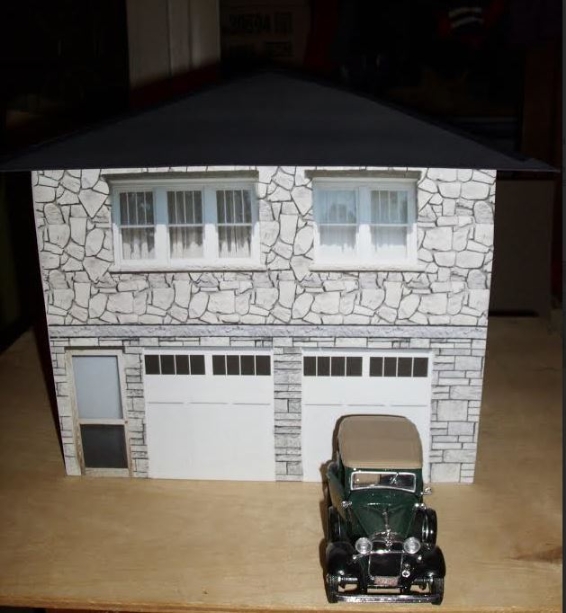 Early stages side view
Early stages rear view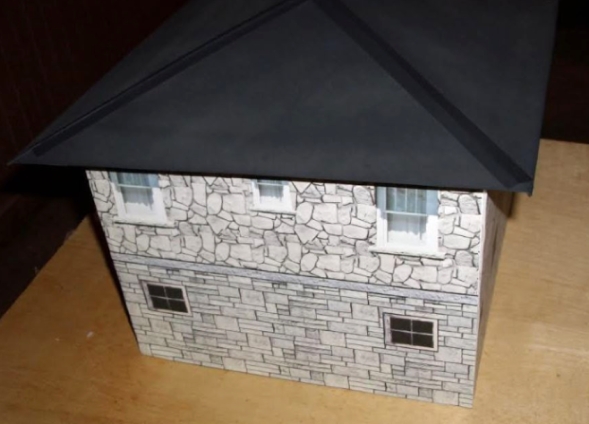 Front view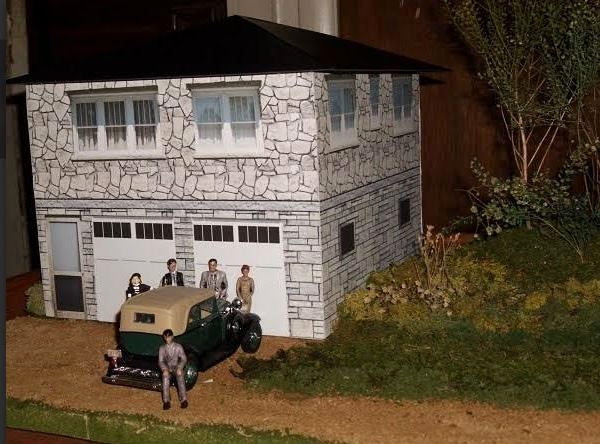 Side view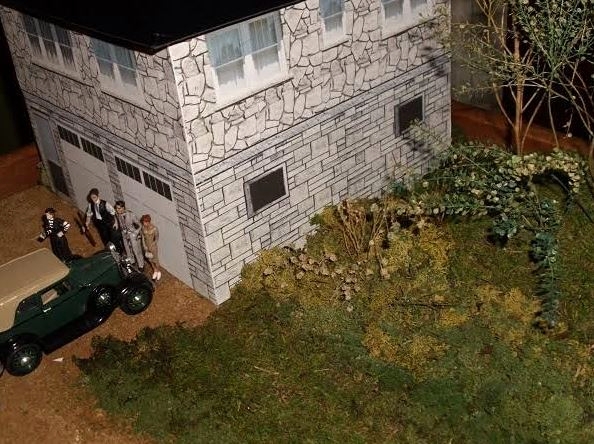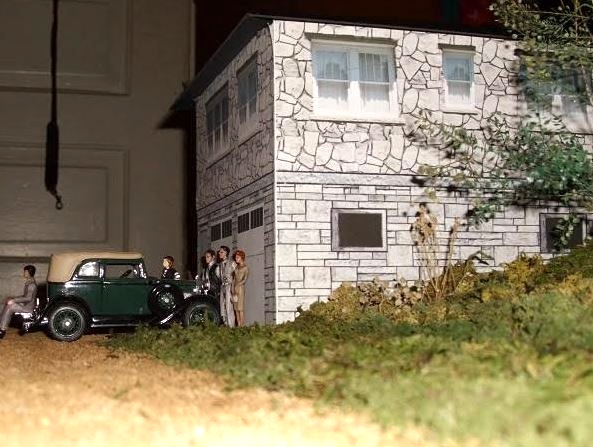 Aerial view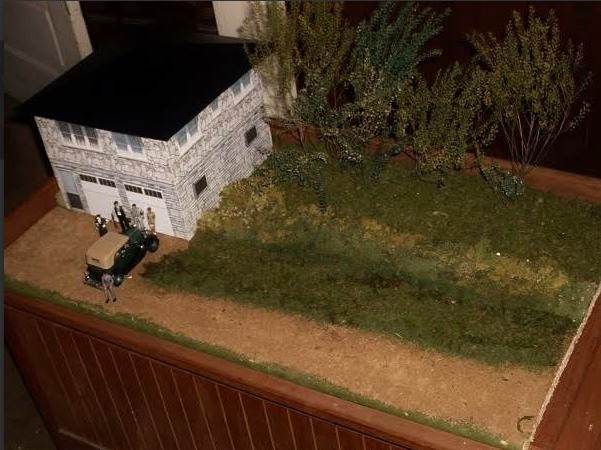 Finished Diorama with action
Finished Diorama with action
Finished Diorama with action
SEE ALSO
Muddboss's "Death Car Exhibit" Diorama
BACK TO JOPLIN APARTMENT PAGE