MISCELLANEOUS
DR. JAMES LAVELLE WADE (CORONER)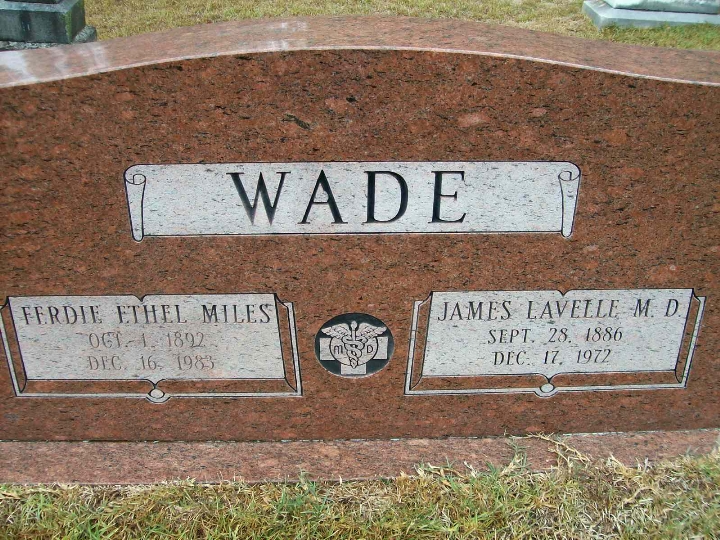 Henry Osborne
Culbertson Cemetery Farmerville Union Parish Louisiana
---
ROSA LEE CANFIELD
Rosa Canfield was the owner and proprietor of the cafe where Bonnie and Clyde
enjoyed their last meal before riding into the ambush on May 23, 1934. The cafe
was located at the building now occupying the Bonnie and Clyde Ambush Museum
in Gibsland, Louisiana. The various names it's been known to go by is "Canfield's
Cafe" or "Ma Canfield's Cafe", but in all likelihood it was "Rosa's Cafe" at the time.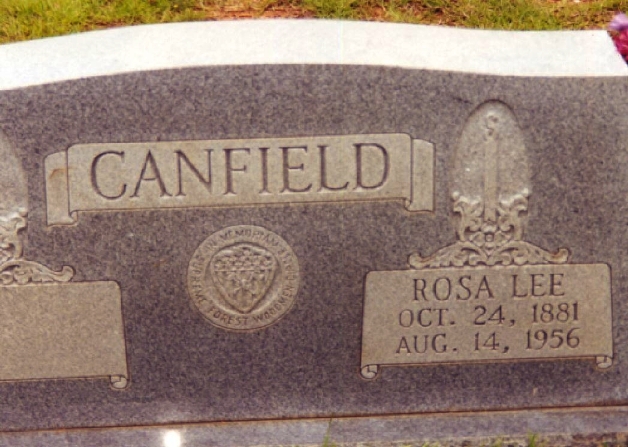 Mt. Lebanon Cemetery, Mt. Lebanon, Bienville Parish, Louisiana
---
L.K. BROOKS
L.K. Brooks ran the boarding home in Ruston, Louisiana where H.D. Darby
and Sophia Stone were staying when Darby's car was stolen by W.D. Jones.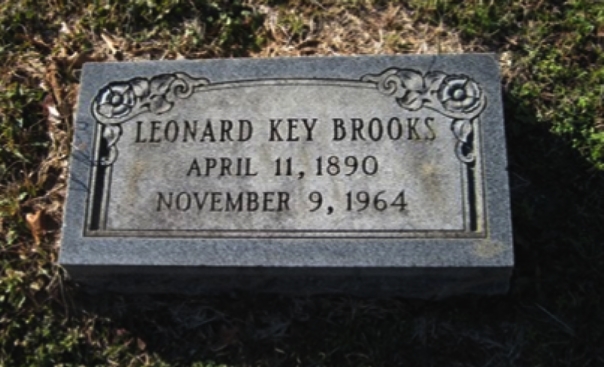 Greenwood Cemetery, Lincoln Parish, LA.
---
CLYDE LESLIE SNODGRASS
While at the Joplin apartment, the Barrow gang ordered their groceries from the Snodgrass Grocery Store at 2226 Main St.
The owner, Clyde L. Snodgrass Sr. described the outlaw couple as "nice customers who carried on like ordinary folks."

Ozark Memorial Park, Joplin
---
EMMETT J. BREEN
Parkville, Platte County, Missouri banker and real estate developer who built the Red Crown Tavern
where the Barrow gang was staying when the laws had a shootout with them.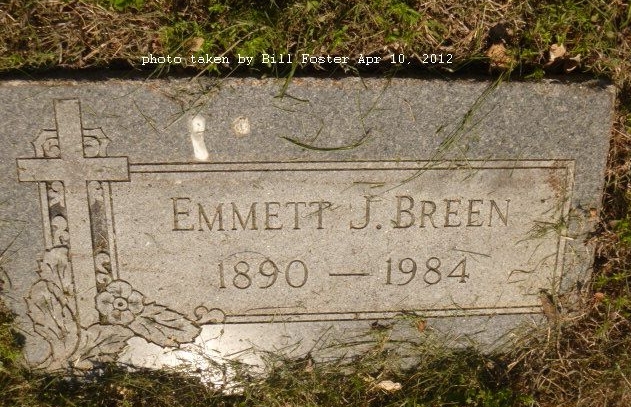 Laurel Hill Cemetery, Platte County, MO.
---
ELEANOR BEE WILLIAMS (KILGORE)
Clyde Barrow's first girlfriend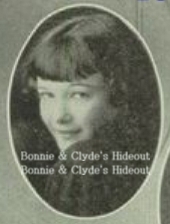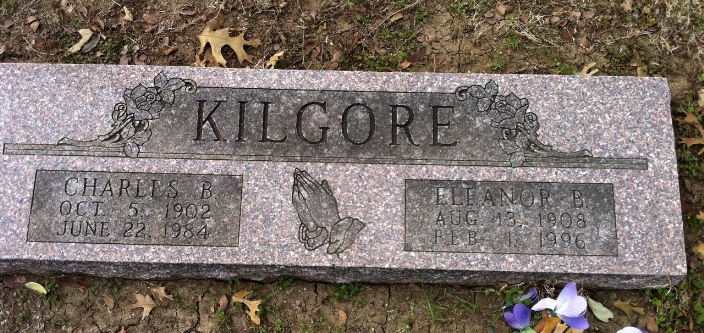 Grove Hill Memorial Park, Dallas, Texas
---
JOHN MARVELLE FELLER
Marvelle Feller came face to face with Clyde, Bonnie and W.D. Jones when they were
being persued by the posse at their Dexfield Park camp. Clyde approached the young
man about taking his family's car, and even had Marvelle assist in getting the injured
Parker girl into the car before making their getaway from the Feller Farm.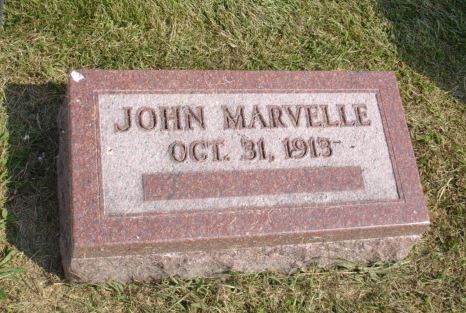 Death date (not inscribed) February 1, 2010
FLH
East Linn Cemetery Redfield, Iowa
TRIBUTE PAGE
---
EDWARD STONER
W.D. Jones had stolen Mr. Stoner's automobile in Perry, Iowa
The car was recovered at Dexfield Park following the shoot-out there.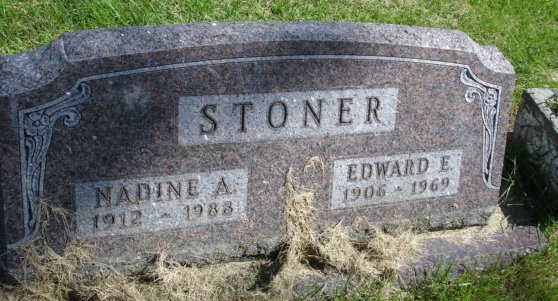 ZBonnie
Violet Hill Cemetery, Perry Iowa
---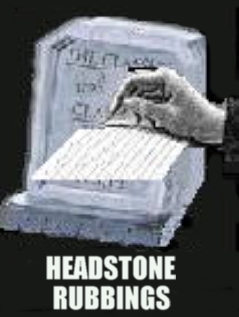 "PARKER & BARROW GRAVES"
BONNIE PARKER
CLYDE BARROW
SOME PERTINENT CEMETERY ADDRESSES
TO LAWMEN'S HEADSTONES
RETURN TO GRAVEYARD START
RETURN TO CORONER