1967 MOVIE DEATH CAR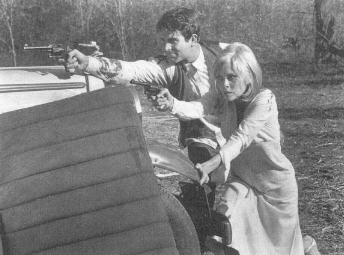 Bob Andrews last owned the 1967 Bonnie & Clyde movie death car. The 34 Ford Sedan
was salvaged from a museum fire in 1988. It was restored for use in the Fox Network's
made for T.V. movie Bonnie & Clyde "The True Story". Dana Ashbrook and Tracey Needham,
who played the gangster duo in Bonnie & Clyde "The True Story", had also experienced
the thrill of the chase, in this fine representation of the actual death car.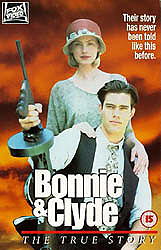 Warren Beatty and Faye Dunaway both, knew how it felt to be chased down the dusty
backroads of the southwest in this dandy machine. Roger and Michelle Grove, who portray the
1930's Texas bandits in the "reenactments" festivals, kept the tradition of the movie death
car alive! Ken M. Holmes Jr. of Dallas, Texas is the newest owner of the movie "death car".
MOVIE DEATH CAR ON PARADE
Ken M. Holmes Jr. and Boots Hinton who takes the movie death car on tour,
greeted the crowds at the Bonnie and Clyde Festival held in Gibsland, Louisiana.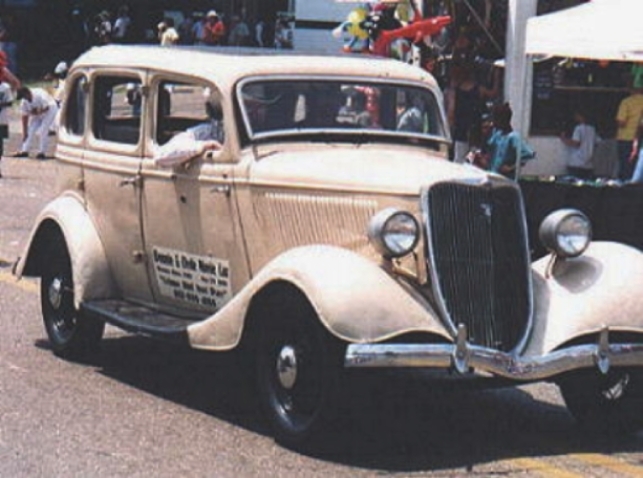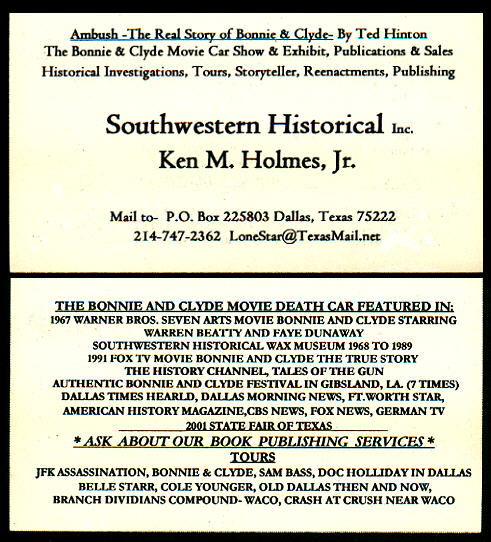 ---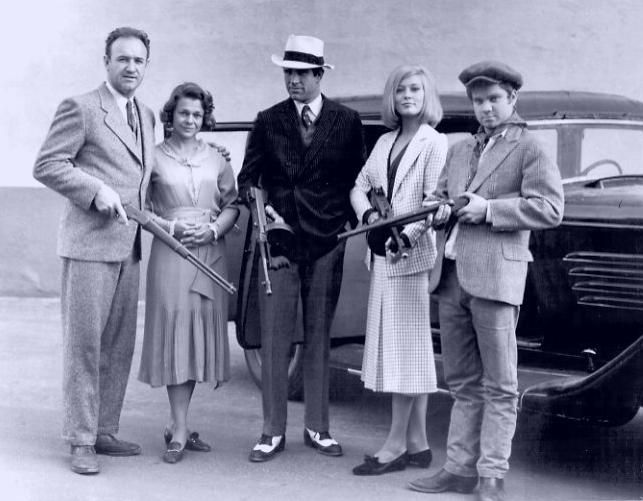 CARS SEEN IN THE MOVIE "BONNIE AND CLYDE"
MOVIE & MOVIE TRIVIA PAGE
BACK TO WARRENCAR PAGE