MOVIE CARS - FORD - WILLYS KNIGHT
CARS SEEN IN THE MOVIE "BONNIE AND CLYDE"
1929 Model A Ford
"Ain't you ashamed?...tryin' to steal a little old lady's automobile!"

Many cars of the 1920's and 30's were used in the Warner Bros. movie "Bonnie and Clyde".
One minute they were in one particular car...the next minute they were in yet another!
The same cars were used, more than once, by other people, or as passing background cars!
"Hey laws......that's my momma's car!"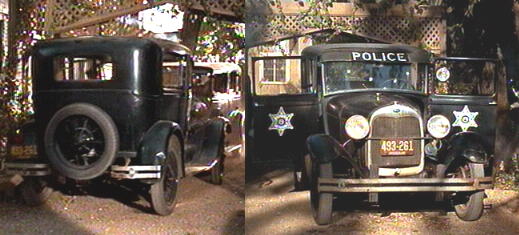 I'm also assembling alongside of them, images of vintage automobiles of the same model.
The real Clyde Barrow may have favored the Ford V8, but check out these other cars...
WILLYS KNIGHT
FORD
GRAHAM PAIGE
DURANT
BUICK
DODGE
PLYMOUTH
CHEVY
DESOTO
OLDSMOBILE
NASH
HUPMOBILE
---
THE WILLYS KNIGHT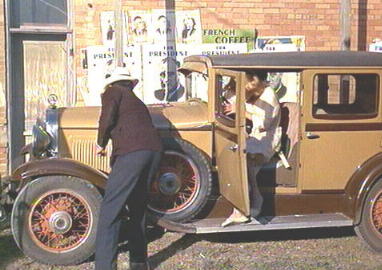 "If all you want's a stud service, you get on back to West Dallas
and you stay there the rest of your life!"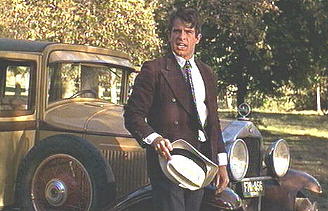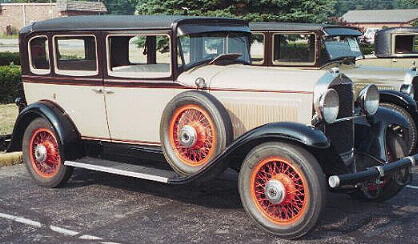 1930 Willys Knight 70B Sedan
---
MOVIE CARS CONTINUED
Movie stills in this section, are from the Warner Bros. movie "Bonnie and Clyde".
BACK TO MOVIE DEATH CAR PAGE