SANDY JONES
REPLICA DEATH CAR PROJECT
This section has been updated - as the replica death car is now completed.
Several years ago, Bonnie and Clyde expert Sandy Jones - who was a close friend of the late Marie Barrow, had begun the process of
replicating the infamous Parker/Barrow "Death Car". While preparing for this project, Mr. Jones had accepted a "backdoor" pass to
Whiskey Pete's Casino, to inspect and photograph the actual death car. Although this replica was designed, damage free, without the
bullet holes and shattered windows, it displays the same as the car looked on the day that Ruth and Jesse Warren had first purchased it.
Basic stripped down 1934 Ford Fordor Deluxe Sedan
Getting sanded and prepped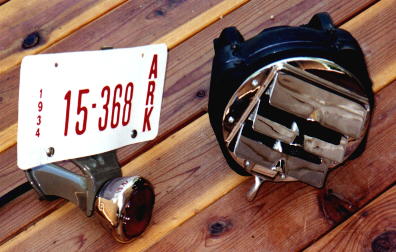 Details include the infamous "death car" license plate replica and an Arvin heater.
Other interior goodies include this beautifully detailed dashboard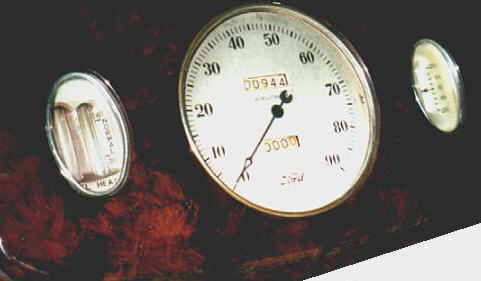 Close-up of the gauges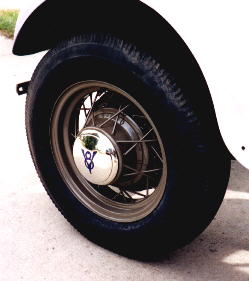 And hubcaps that Clyde would be proud of!
all photos provided by Mr. Jones
"click here" - SEE MORE REPLICA DEATH CAR
"click here" - RETURN TO WARREN CAR PAGE