REPLICA DEATH CAR IN CORDOBA GREY
This is the color that Bonnie and Clyde saw!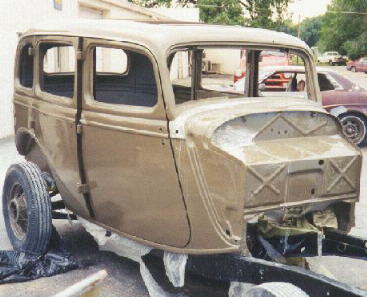 1930s Lap Blanket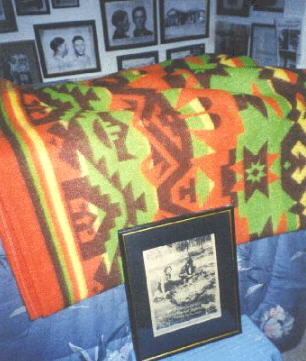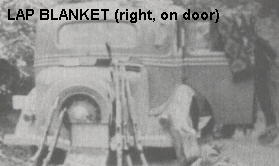 This is an old original lap blanket as shown in the above right photo.
Clyde is pictured laying his BARs and sawed-off shotgun on the blanket while
cleaning one of his BARs. Bonnie is sitting next to him. Later, the same lap
blanket was found in the backseat of the Bonnie & Clyde death car. It was used
to conceal his weapons, and reportedly used to cover Clyde's face while the bodies
were being taken to the Congers Furniture Store & Funeral home. This 1930s wool
blanket will be used to display with the new death car "reproduction".
REPLICA DEATH CAR PROGRESSION
RETURN TO REPLICA DEATH CAR