THE "OTHER" DEATH CAR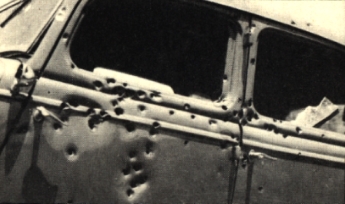 Every now and then, it happens! Another "death car" is making it's appearance.
This one showed up at the recent Yellow Rose Classic, sponsored by the North
Texas Mustang Club. The bullet holes are well placed and looks very convincing.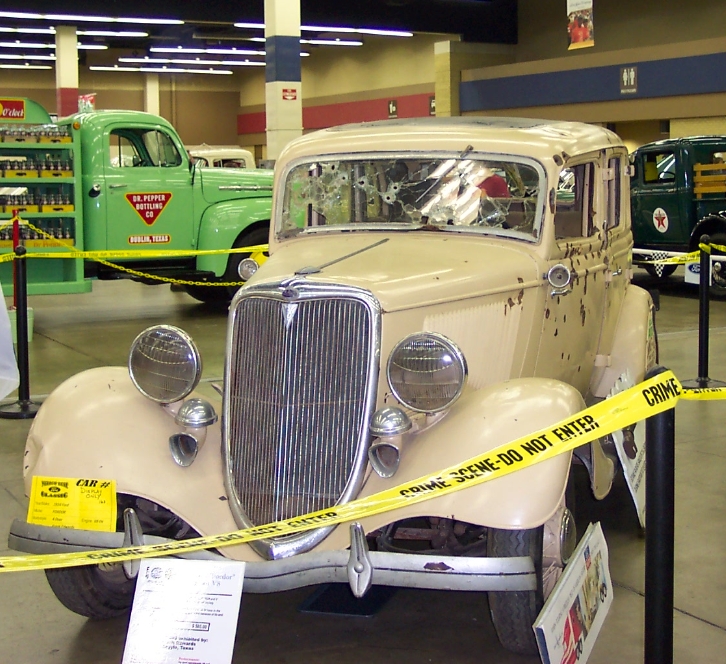 ---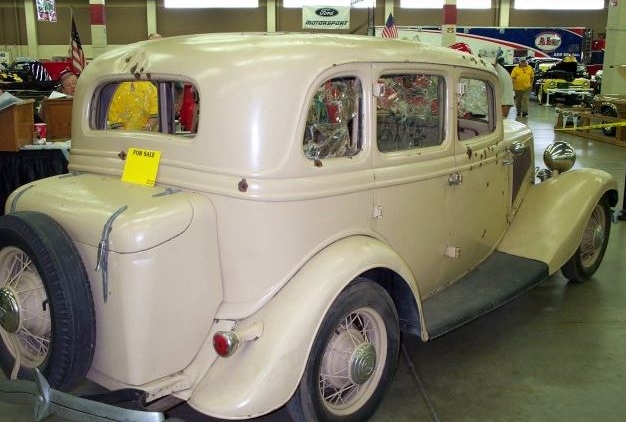 ---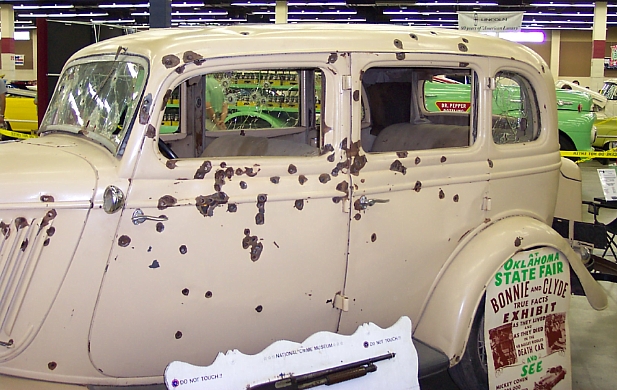 ---
some mis-placed bullet holes in the lower part of the door on latest death car!
---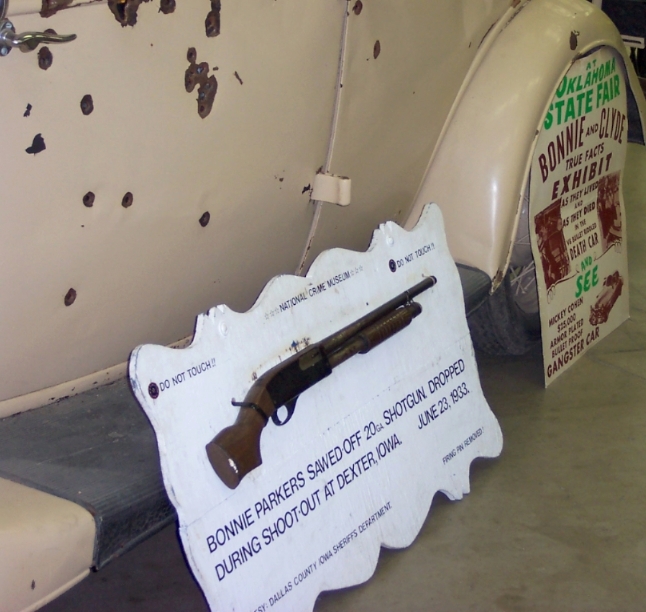 the above (color) photos are courtesy of Marti J. Shafer
While we're at it....here's a dandy from Pablo Escobar's car collection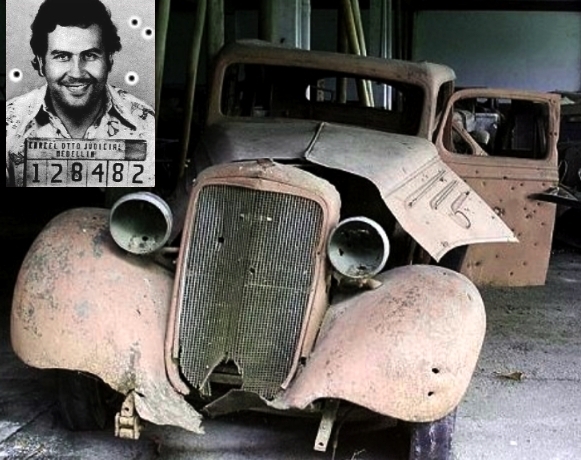 ---
ANOTHER REPLICA DEATH CAR STORY
BACK TO WARRENCAR PAGE