The Evans Grinding Co. at Swiss Avenue as it appears today.
This building once housed Hargrave's Café where Bonnie worked.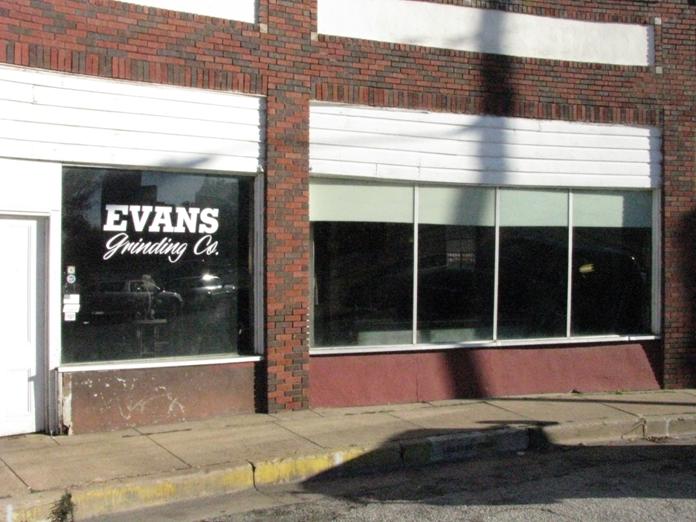 An incredible original concrete sidewalk marking.. thought to be from the time of Bonnie & Clyde, located just
outside what was Hargrave's Café. Bonnie may have walked to and from work on this very spot, all those years ago.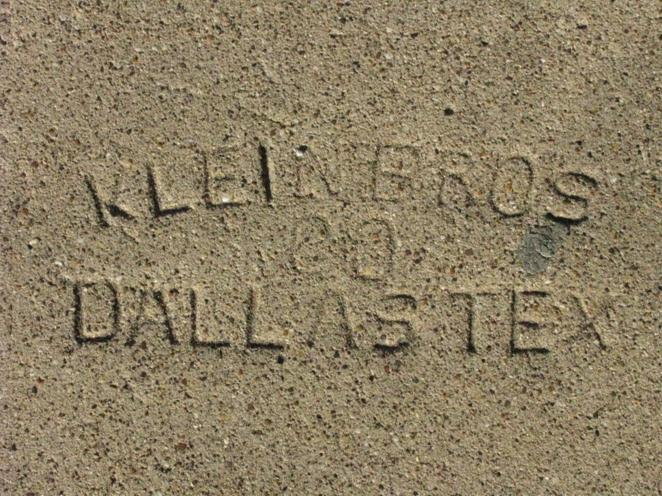 Hargrave's Café building (rear)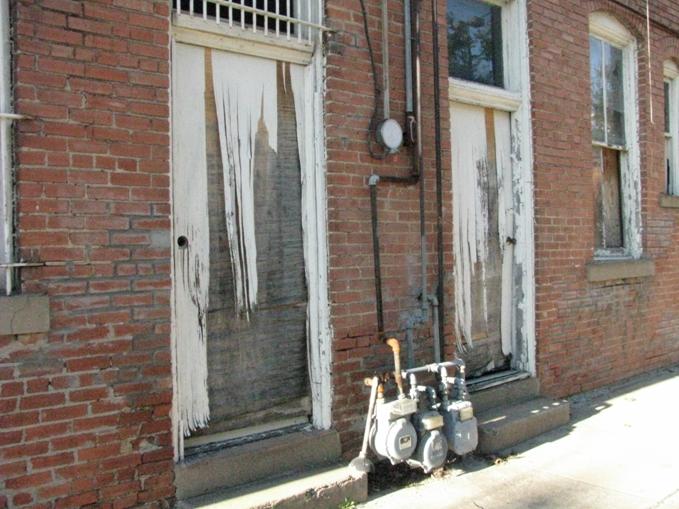 It's said Bonnie would pass through these doors at lunch time, to take the orders of Chinese
laundry workers, and then bring their lunches to them... since they never stopped working for long!!
Close up of Hargrave's bathroom window. Note the bricks having been replaced,
as a result of people having walked away with small pieces of B&C history.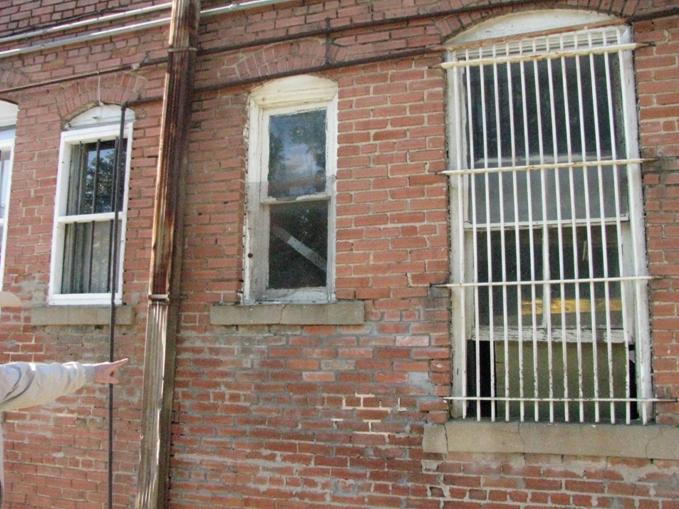 Historian Ken M. Holmes Jr. behind Hargrave's. Ken provides historical tours concerning Bonnie & Clyde,
JFK and Texas history. Mr. Holmes is also a principal in both Southwestern Historical Publications and
The Bonnie & Clyde Ambush Museum. "Thank you" Ken, for your knowledge, tour & insights into Bonnie & Clyde!!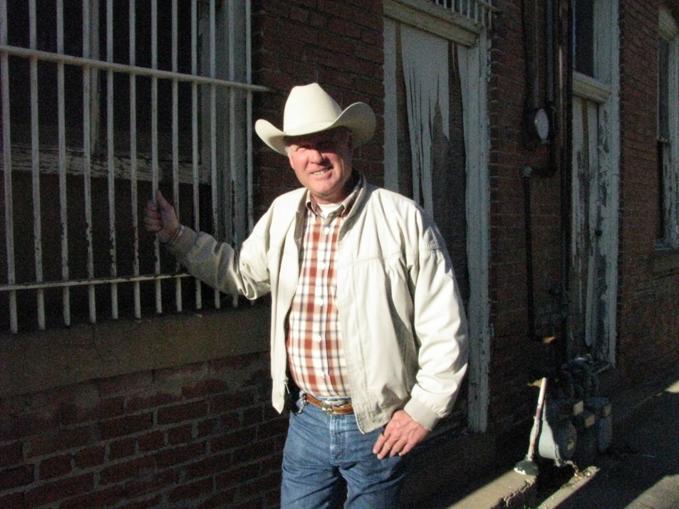 Present photo of what was The United Glass & Mirror Company, where Clyde worked. This building and the building
which housed Hargrave's Café' are both located at Swiss Plaza. These buildings may be in danger at some point
DART (Dallas Rapid Transit) is expanding next to the old United building & Baylor Univ. Hospital owns the Evans bldg.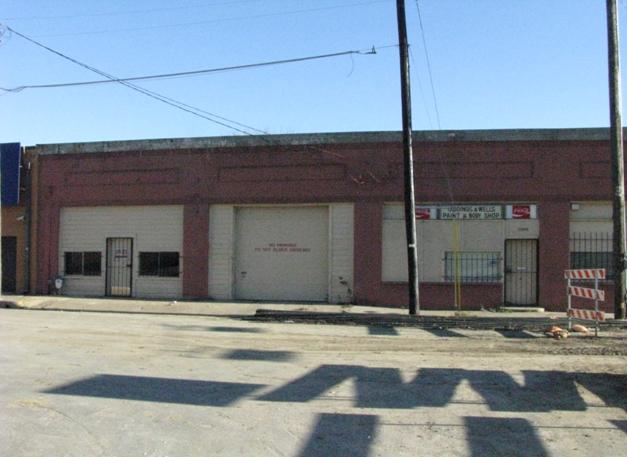 Gas station in Gibsland, La. where Frank Hamer is said to have phoned in the news of Bonnie & Clyde's capture.
The yellow sign denotes the spot where the phone once was. Note the green color beneath the peeling
paint this was a Sinclair station during the 1930's. Today the station is owned by James Durham.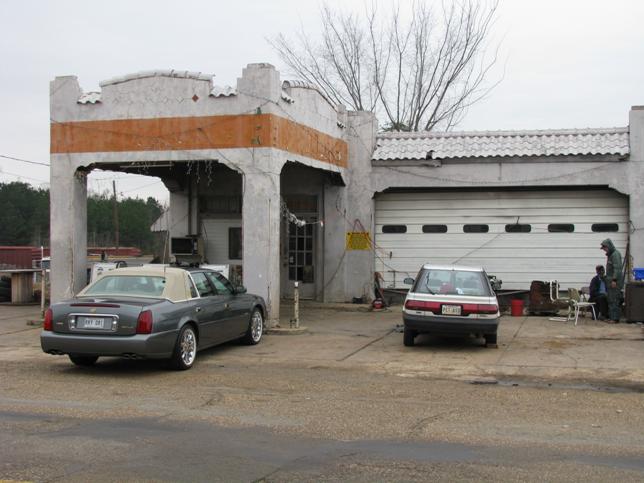 Historic marker.. James Durham filling station Gibsland, Louisiana. There is a desire to restore this
filling station to it's original condition. An identical Sinclair station has been fully restored in
Albany, Texas, and could serve as a model for a similar restoration for this historic site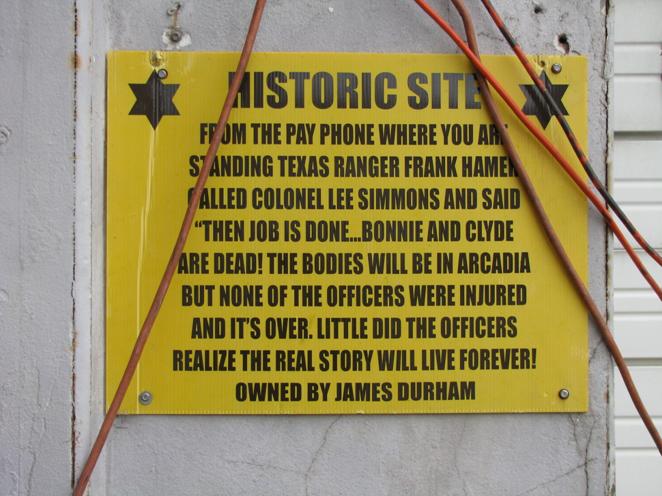 Sinclair station/Albany, Tx. restored to its' mid 1930's condition; a remarkable time capsule view of the
Depression Age past. Sinclair Oil adopted Dino the dinosaur as it's famous logo in '30. This station sports
the previous HC Sinclair logo. Which logo adorned the Gibsland Sinclair station of note.. is so far unknown??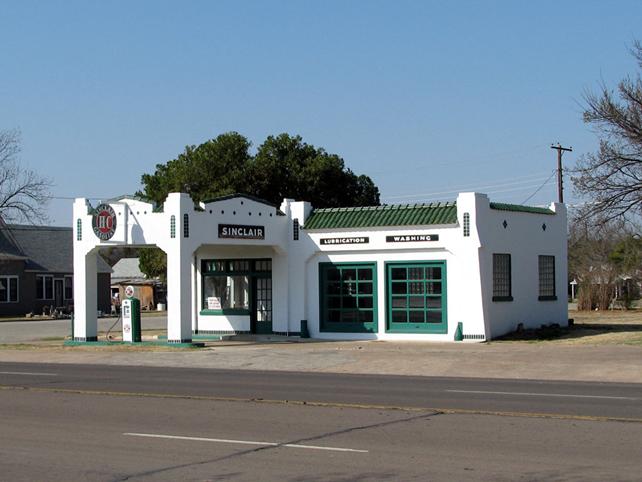 What remains of Dr. Wade's office located in Gibsland, La. As the Bienville Parish Coroner,
Dr. Wade's private practice was located in Gibsland.. and his Coroner's office was housed in Arcadia.
Note the 3 different floors, as this space once held 3 businesses. It is believed Dr. Wade occupied the far left space.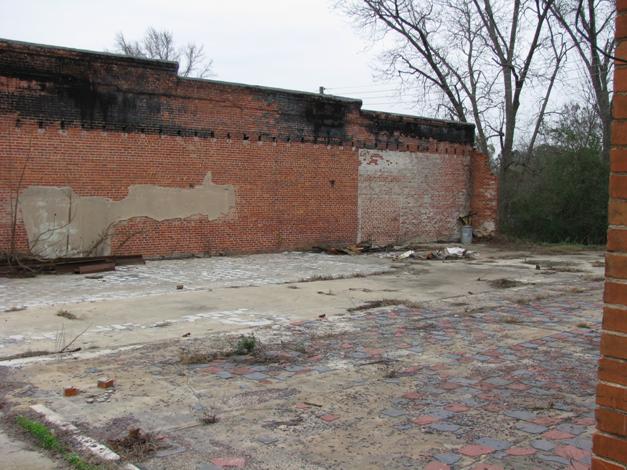 The Bonnie & Clyde Ambush Museum in Gibsland, Louisiana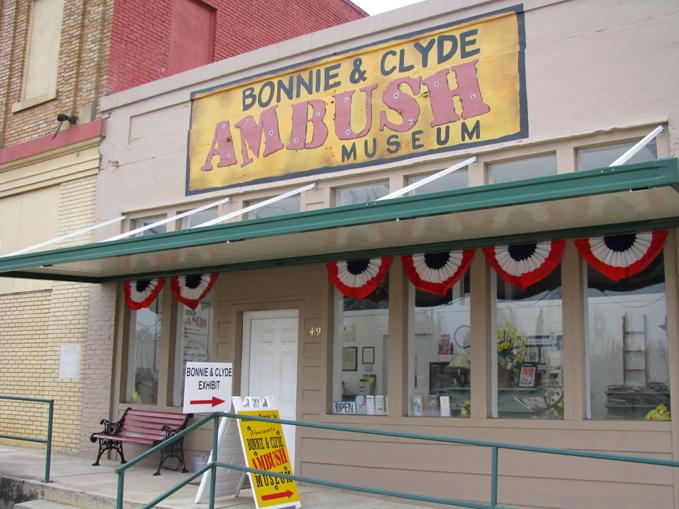 The museum is housed within the bldg which was Ma Canfield's café, where Bonnie and Clyde
purchased their last meal, before driving 7 miles down the road.. and into history.
Modern version of view Bonnie & Clyde would have had outside
Ma Canfield's, as they began their trip on La. 154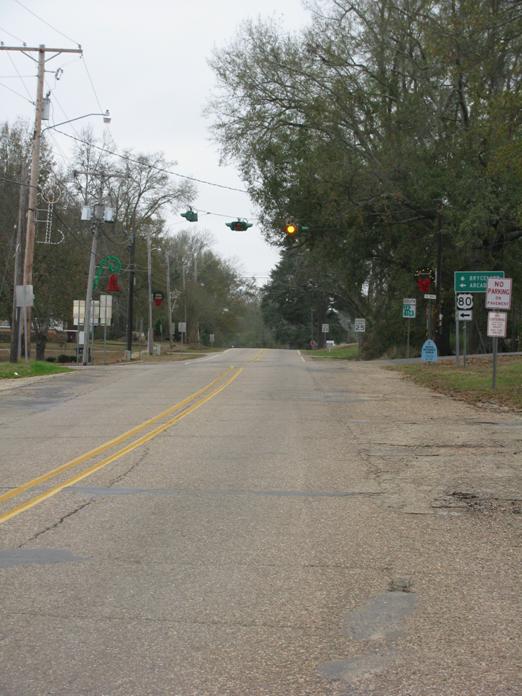 Road sign along the way...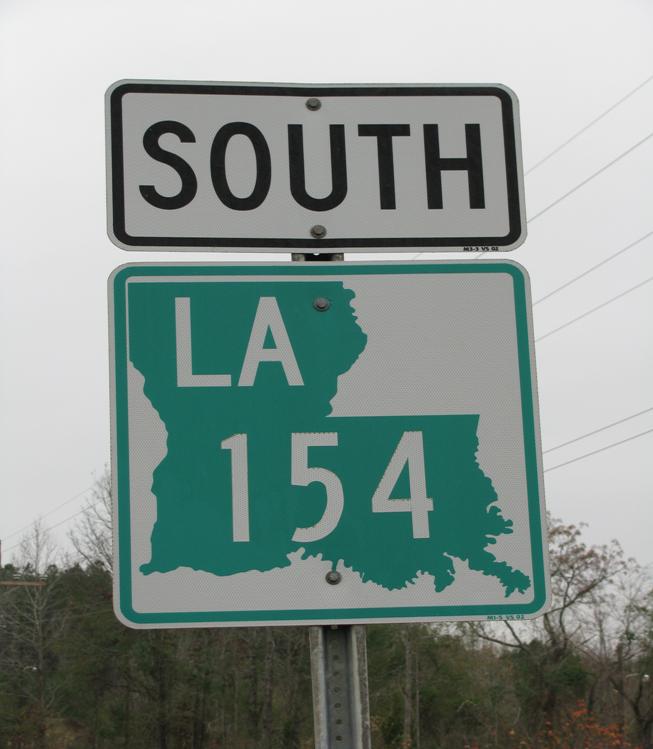 MORE PHOTOS HERE
PREVIOUS PAGE