HEADIN' INTO AN AMBUSH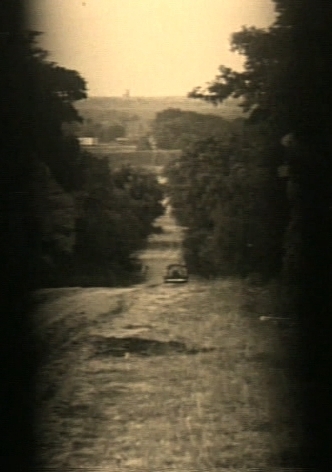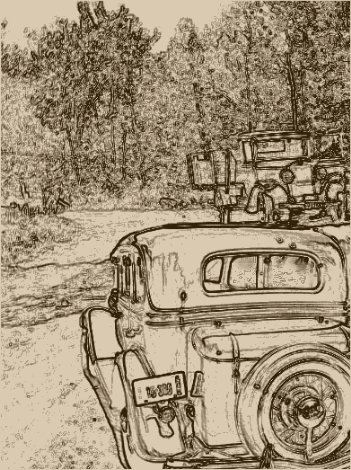 still from a 1934 reenactment film footage and Hideout sketch
BONNIE AND CLYDE'S LAST MEAL
At about 8:00 A.M. Bonnie and Clyde entered Rosa Canfield's Cafe in Gibsland.
They enjoyed coffee and donuts, and then ordered sandwiches to take with them.
Bonnie died shortly after, still holding on to her half eaten sandwich.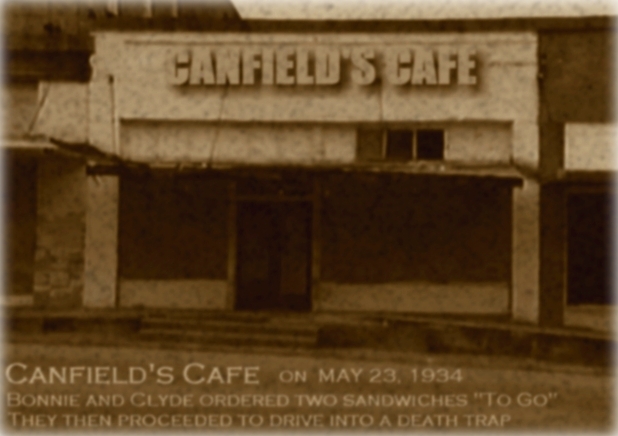 Canfield's is now home to the
Bonnie and Clyde Ambush Museum
---
The NEW Ambush Site Monument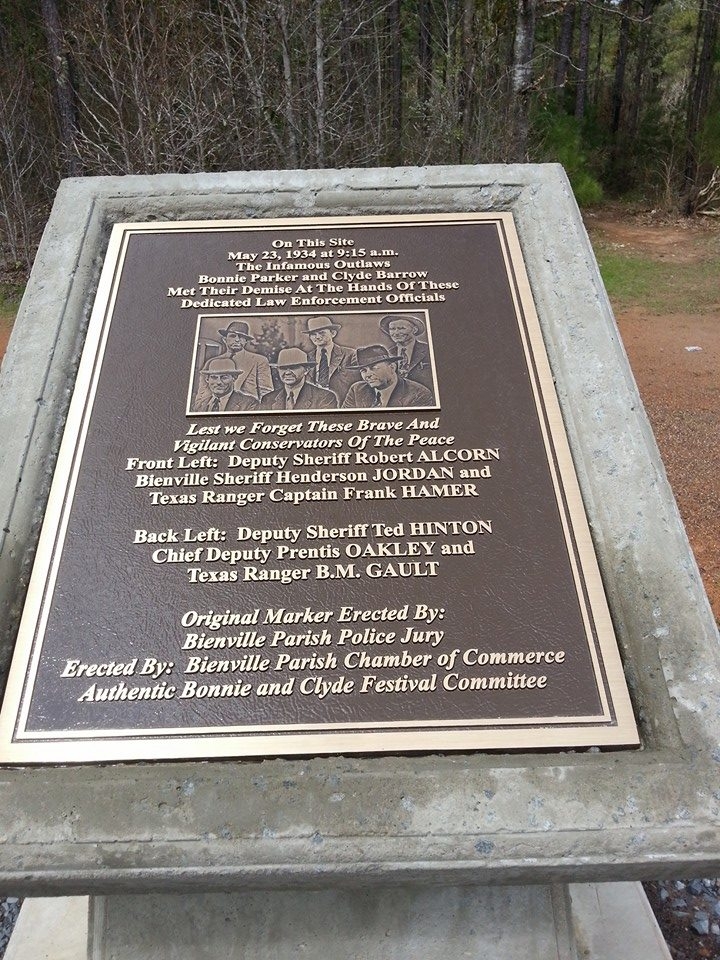 ---
DEATH CAR FINALLY STOPPED HERE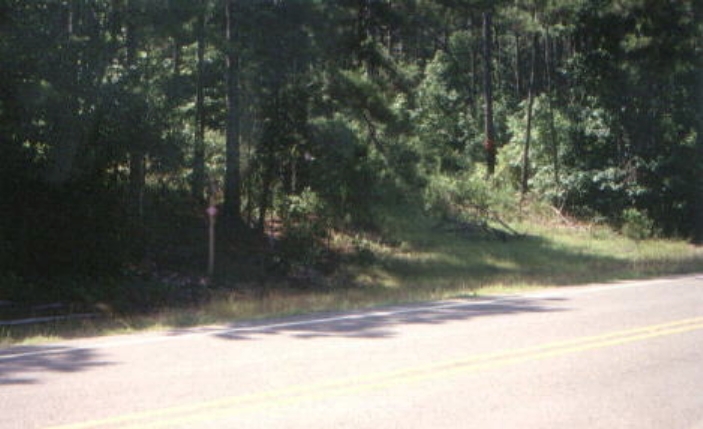 courtesy of Jack Branson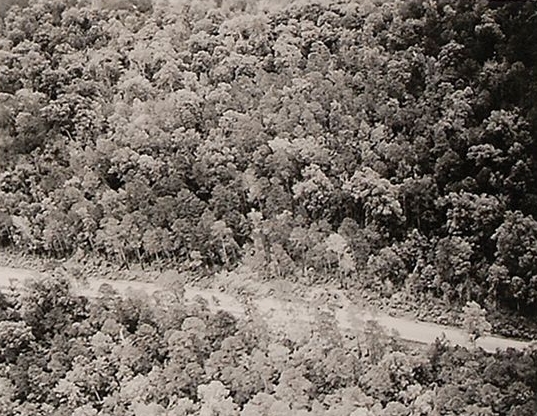 aerial view of site at the time following the ambush
---
SITE AS IT APPEARED IN 1934
Gentleman points to exact spot where the Barrow car had rolled to a stop.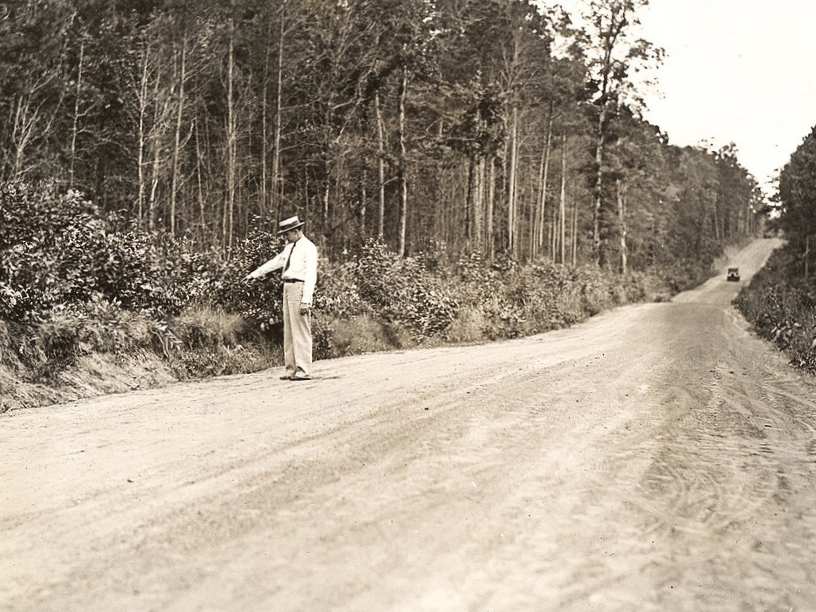 Barrow's car stopped at spot illustrated in diagram below.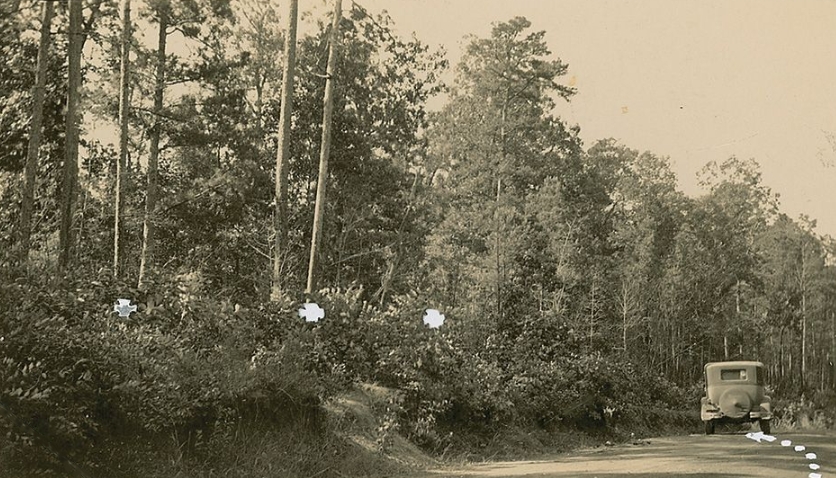 The gathering at "ground zero"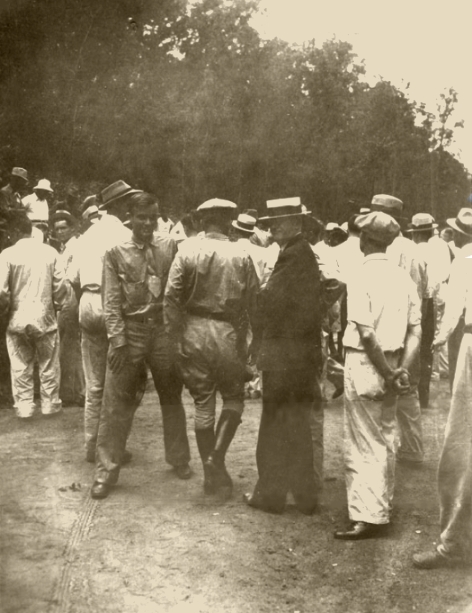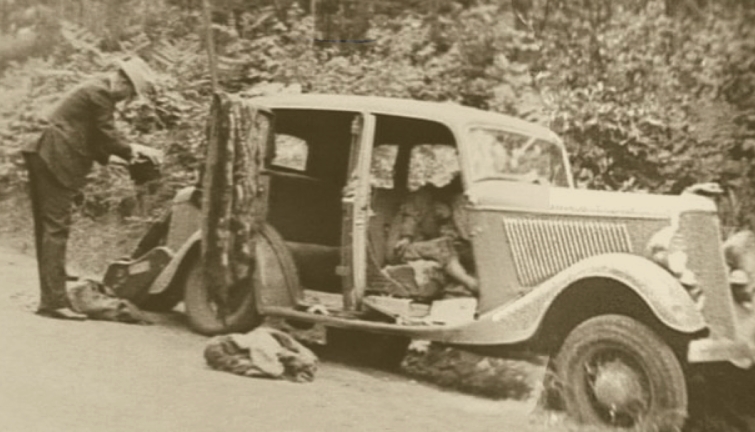 still from Hinton film footage
BELL & HOWELL 16MM WIND UP CAMERA
Ted Hinton captured the aftermath of the ambush using his 16mm camera
Filling Station on 1St Street in Gibsland, where Frank Hamer was said to make his phone call about the killing.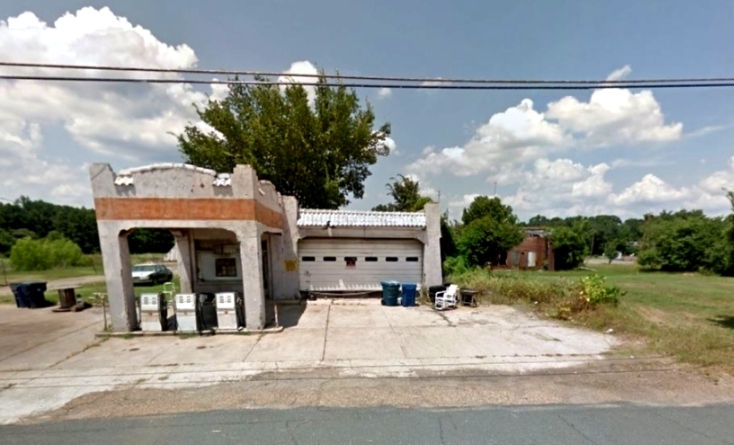 SITE AS IT APPEARS NOW
Heading South from Main Street Gibsland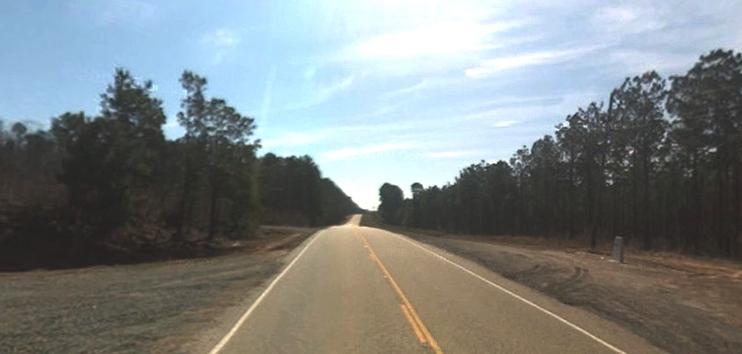 Heading North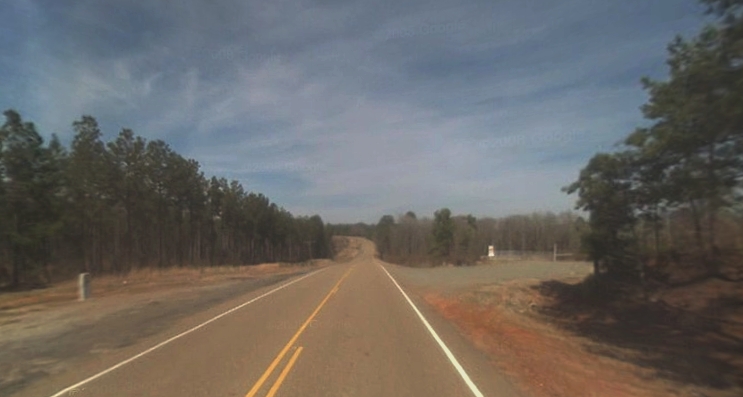 ---
IMPOUNDED DEATHCAR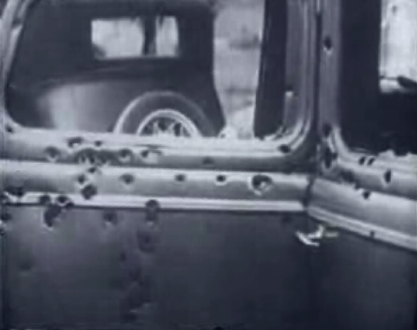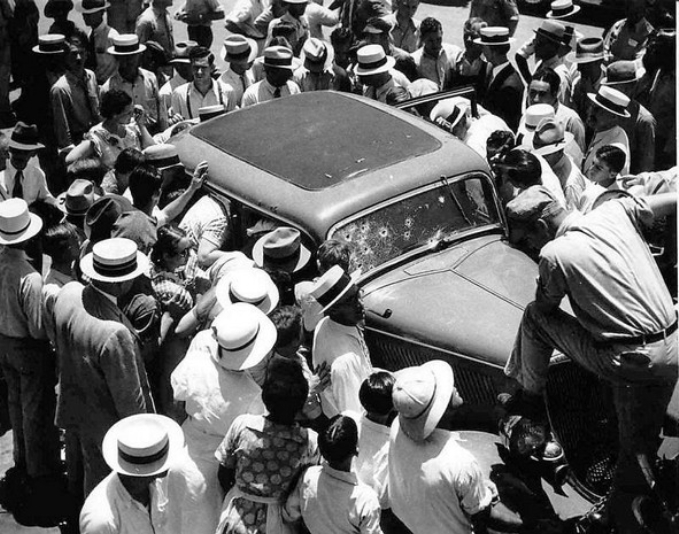 ---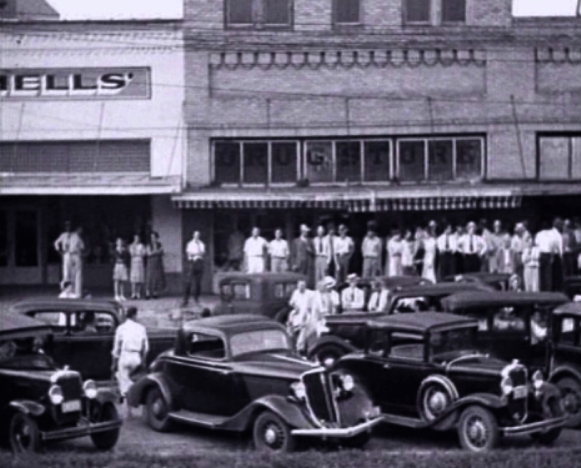 Crowds gather outside of Conger's hoping to the see the outlaws' bodies
The devastating effect of the ambush had left it's mark on at least two of the posse members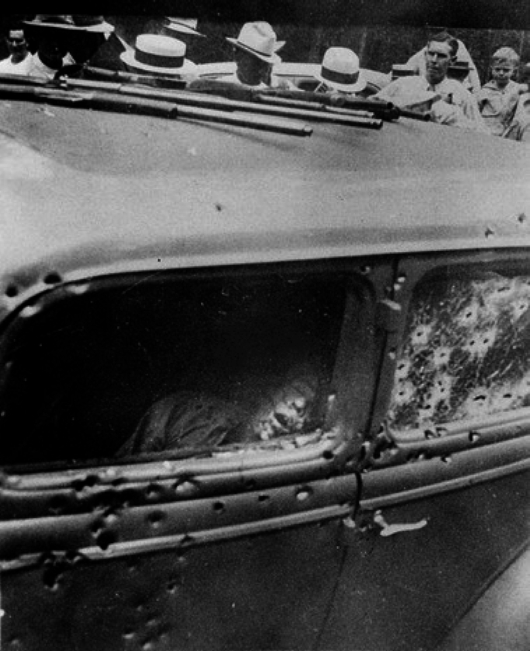 HIGHWAY TO HELL 1934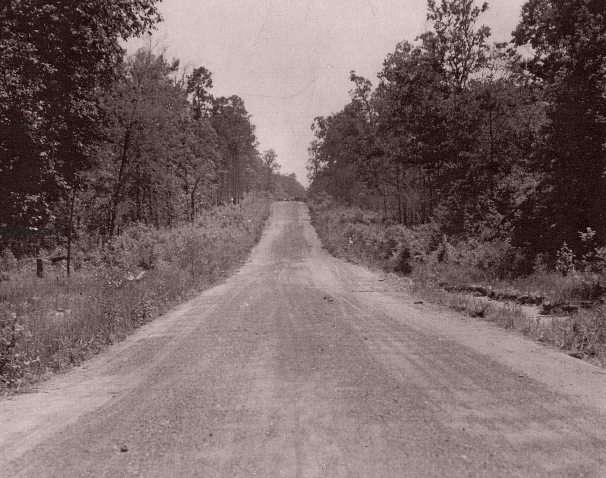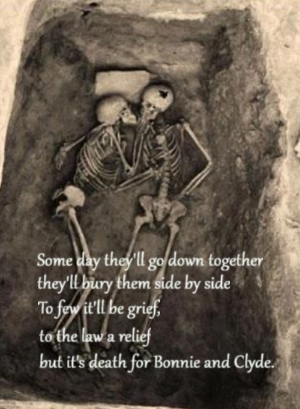 ---
PRENTISS OAKLEY
According to Prentiss Oakley's brother, Homer Oakley, Prentiss took to drinking.
"The fact is, if he drank much before then, I didn't know about it."
"But after the ambush, everybody knows he started drinking"
HENDERSON JORDAN
According to Henderson Jordan's son, Larry, "His hair turned grey overnight."
A TOAST TO THE CAMERA
RETURN TO GIBSLAND