LOOK ALIKES
Can someone say "DOPPELGANGER"?
Can someone say "REINCARNATION"?
How about "PRETTY DARN CLOSE"?
Surely the resemblances here are uncanny
The similarities below, where compared to selected photos and looking at other photos
of the same people may likely discount any further similarities.
Outlaws Reincarnated
Bonnie Parker and Bristol Palin
Clyde Barrow and Levi Johnston
B.P.
Bonnie Parker and Bristol Palin share the same initials too.
Bristol is daughter of Sarah Palin, former Governor of Alaska.
Levi Johnston is her former FiancÚ.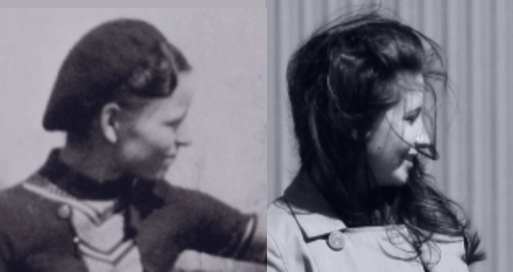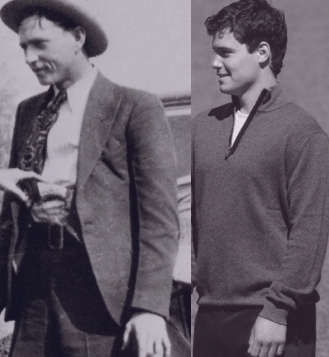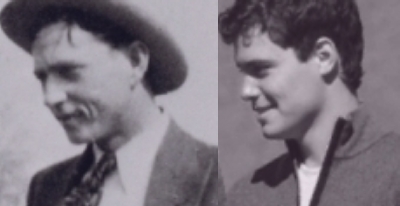 SEPARATED AT BIRTH
Clyde Barrow and Bob Dylan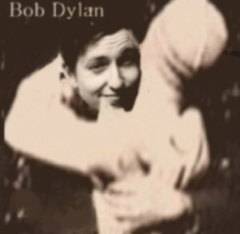 Comparison image above was made from the original photos seen below.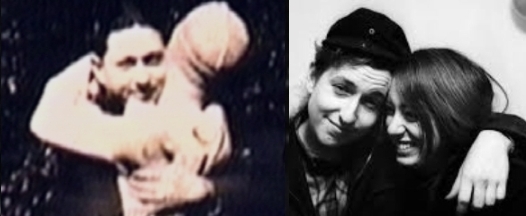 Music icon Bob Dylan was 25 years old in 1966. Early on Beatty had considered Dylan for
the part of Clyde Barrow in the Warner Bros. movie. Judging from the uncanny likeness in
the photos below, it's not hard to see why the 5'6" youth was being considered for the part!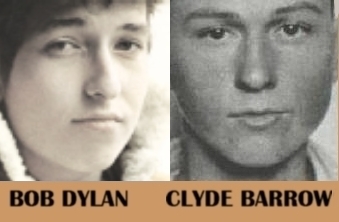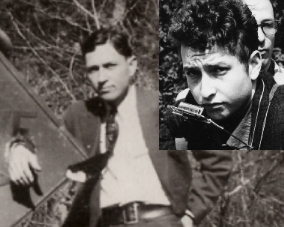 Charlie Manson victim Jay Sebring looked like Clyde Barrow in death.
The eerie photo (below) was made "clickable" due to it's GRAPHIC nature.
Clyde Barrow Lookalike photo
Clyde Barrow and "Machine Gun" Jack McGurn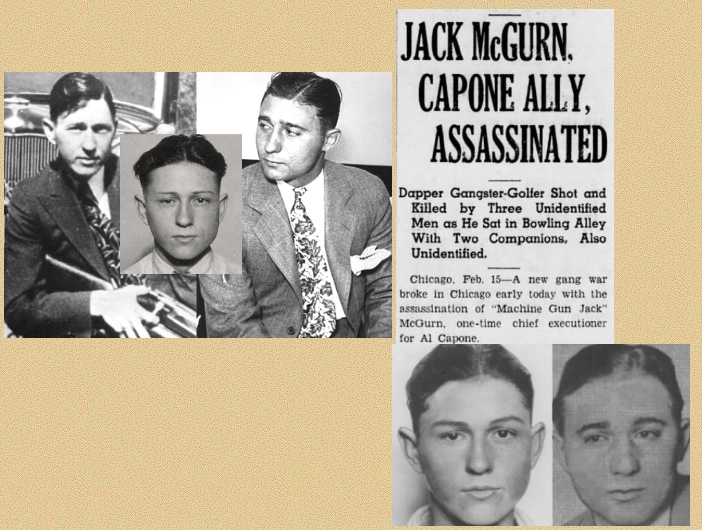 German Waffen-SS tank commander Michael Wittmann and Clyde Barrow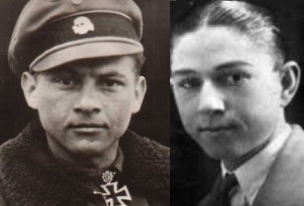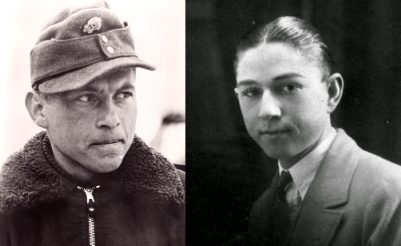 Clyde Barrow and Sean Faris
Sean Faris had been cast four years ago, replacing Kevin Zegers, who was cast five years ago
to portray Clyde Barrow in the never gonna happen movie "The Story of Bonnie and Clyde".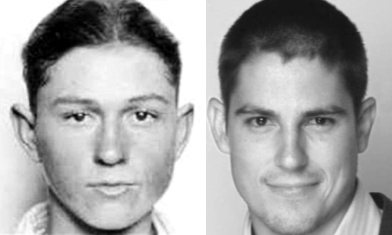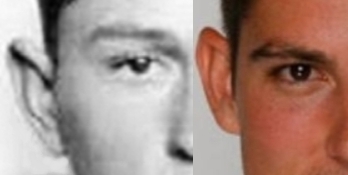 Singer/songwriter Bob Geldof and Clyde Barrow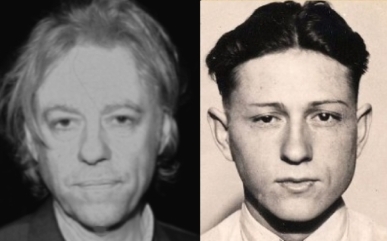 Clyde Barrow and actor David Duchovny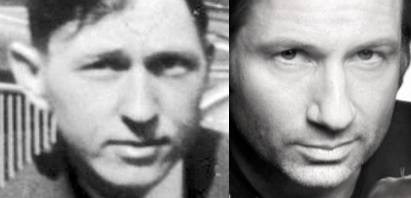 Bonnie Parker and 1920s/1930s actress Norma Shearer

Bonnie Parker and Helen Keller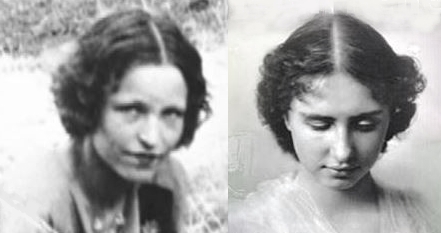 Silent Screen actress Clara Bow and Bonnie Parker
Bonnie was an avid reader of the Hollywood magazines, keeping up with the latest.
Bonnie wrote in her diary, that she was feeling blue and went to the movies where
she watched "The Primrose Path" starring Clara Bow. I'm sure that she admired
and maybe inwardly tried to emulate her favorite motion picture star of that era!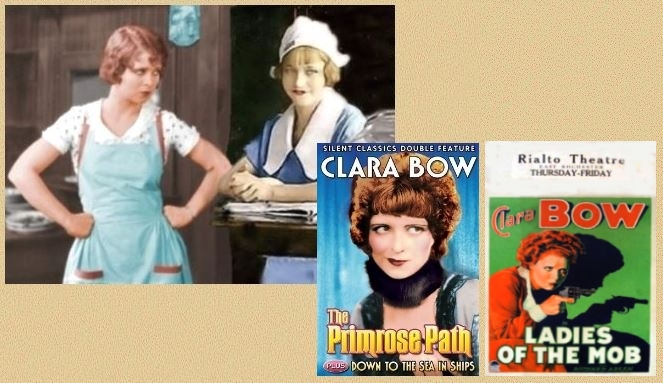 Bonnie Parker and actress Maggie Gyllenhaal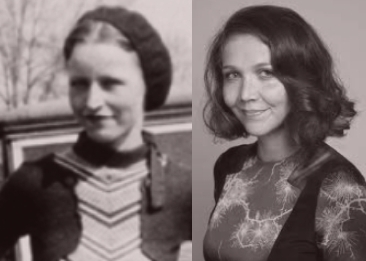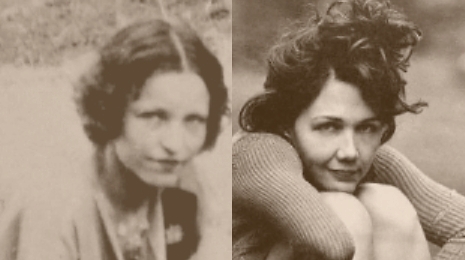 Bonnie Parker and French actress Ketti Gallian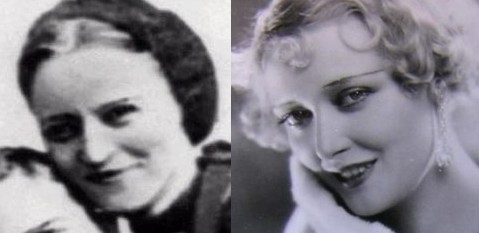 Bonnie Parker and oops...Anderson Cooper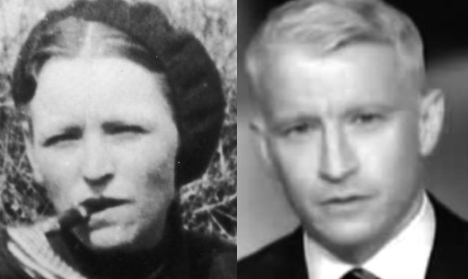 Huron Ted Walters and actor Sam Worthington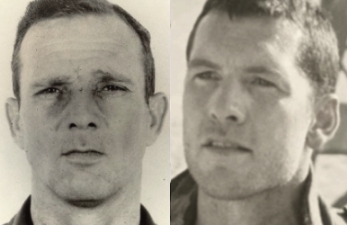 Floyd Hamilton and Stockholm businessman John Hamilton (no relation, I believe)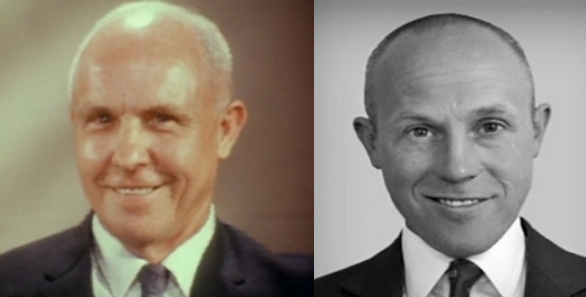 Huron Ted Walters and actor Jason Statham
W.D. Jones and actor Michael Shannon
Nice hair style... to you both!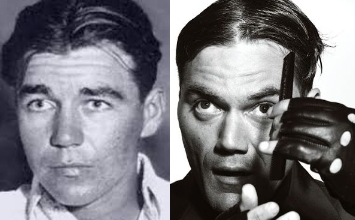 W.D. Jones and retired General Colin Powell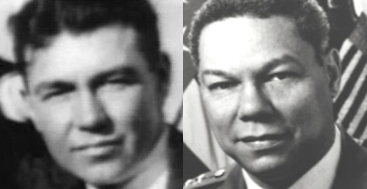 Brent (Lt. Commander Data) Spiner and Henry Methvin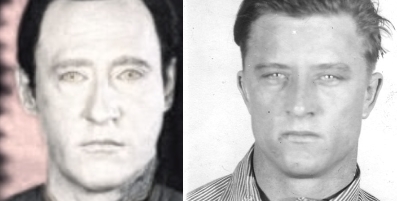 "Uncle Bud" Russell and former POTUS L.B.J.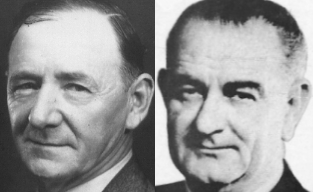 and actor Ed O'Neal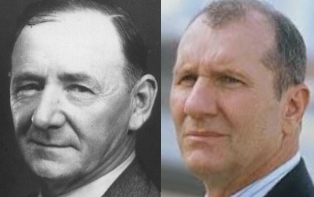 Ralph Fults and actor George Clooney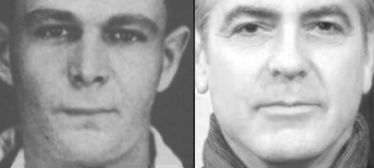 Barrow associate Joe Palmer and golf pro Corey Pavin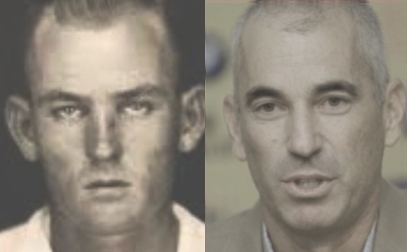 W.D. Jones and actor Chris Noth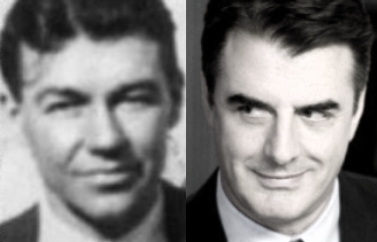 (older) W.D. Jones and actor Ian McKellen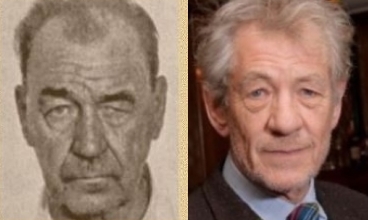 Buck Barrow and Cy Cumin (leadman - The FIXX)
I'm led to believe that "One thing leads to another"!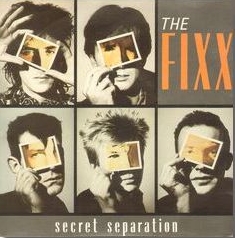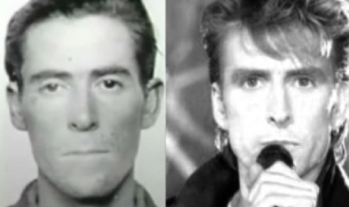 Buck Barrow and actor Jake Gyllenhaal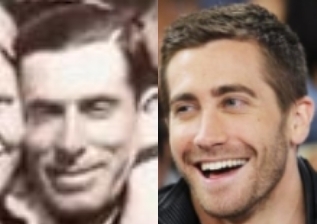 Blanche Barrow and actress Sarah Hyland
Ok, ok...good casting choice here Ms. Kilpatrick!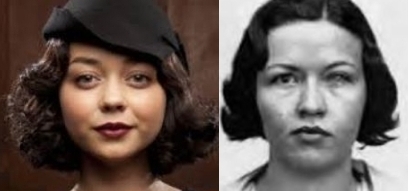 Blanche Barrow and Russian model Natasha Poly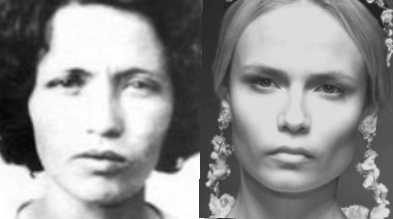 Marie Barrow Scoma and veteran actress Doris Roberts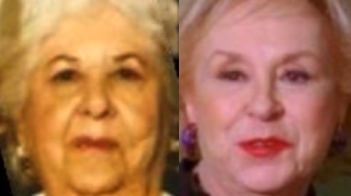 Marie Barrow and screen actress Una Merkel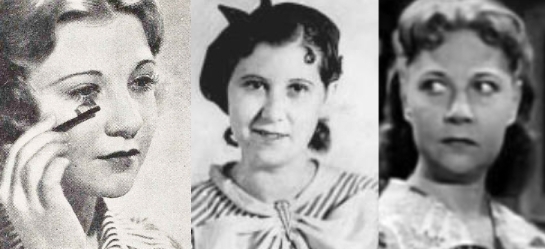 Uniformed Look Alikes
Brothers in arms?
H. D. Murphy (Grapevine victim) and Julian "Buck" Blagg (Korean War Veteran)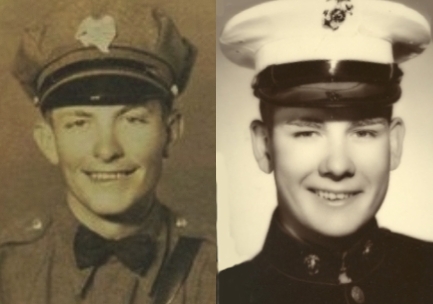 H. D. Murphy (Grapevine victim) and Lt. James Houston (1945 U.S. Navy Fighter Pilot)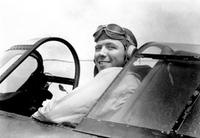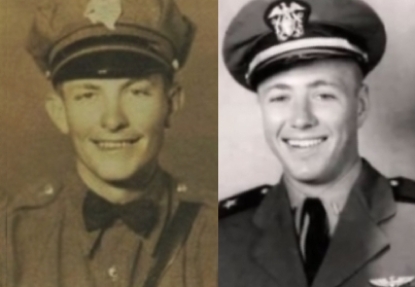 Capt. Polk Ivy and actor Michael York
Patrolman Ivy survived the shootings at Grapevine, Texas
and went on to become a Capt. for the Highway Patrol in Amarillo.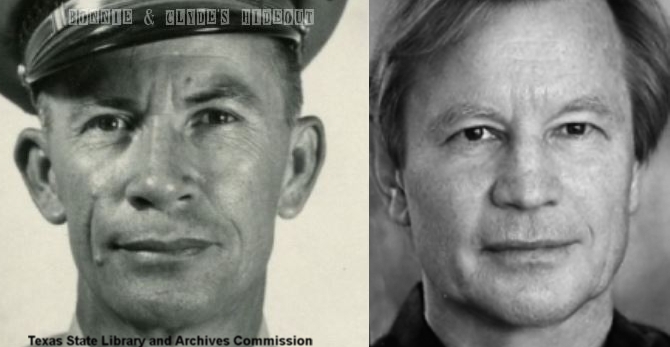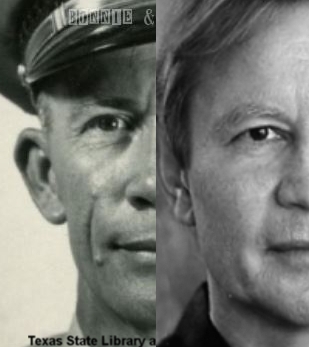 Sheriff Smoot and cyclist Lance Armstrong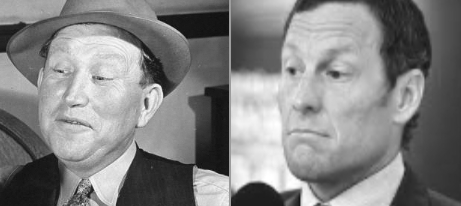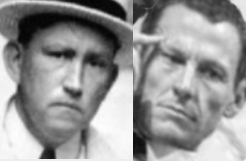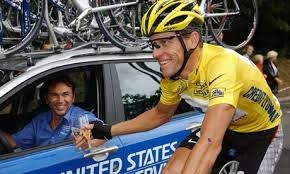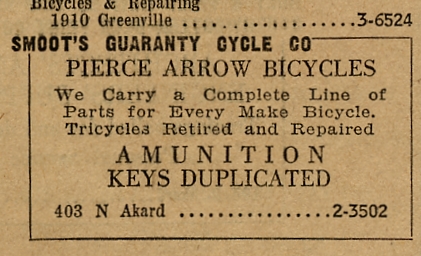 Oddly, before becoming Sheriff, Smoot ran Smoot's Guaranty Cycle Company in Dallas.
Raymond Hamilton and actor Matt Damon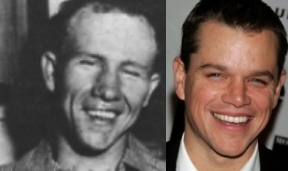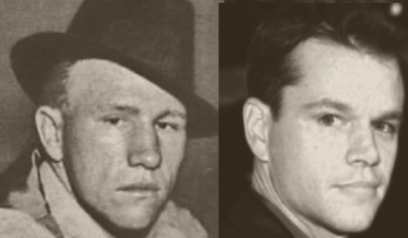 Raymond Hamilton and Heath Ledger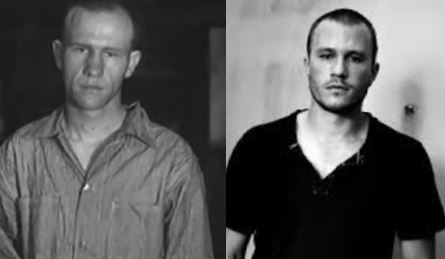 Heath Ledger resembles Raymond Hamilton so much, that he is
my favorite look alike yet, with endless comparison photos.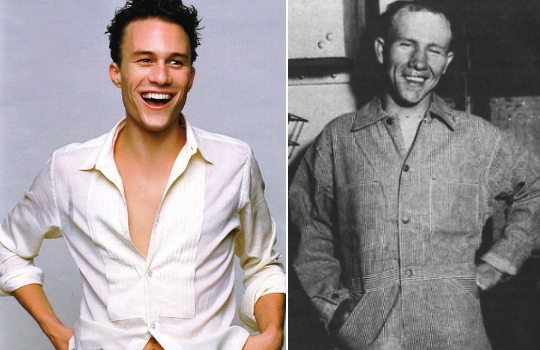 Hamilton associate Ted R. Brooks and model/actor Brody Jenner
Brody Jenner is the son of former olympian Bruce Jenner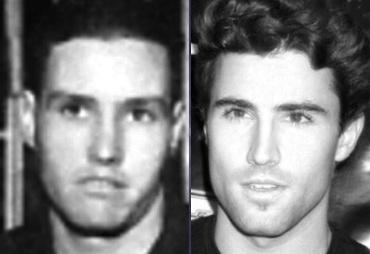 Drew Barrwmore and Faye Dunaway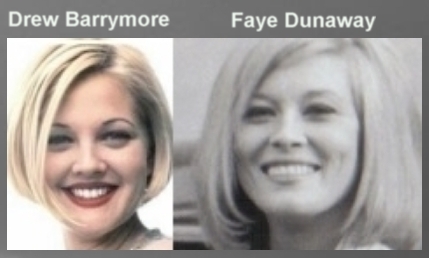 Elton John, Steve McQueen, Orson Welles and Michael J. Pollard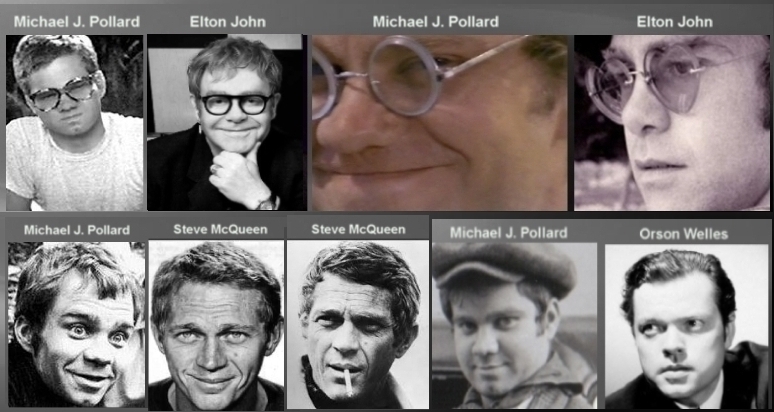 War Hero turned actor - Audie Murphy and W.D. Jones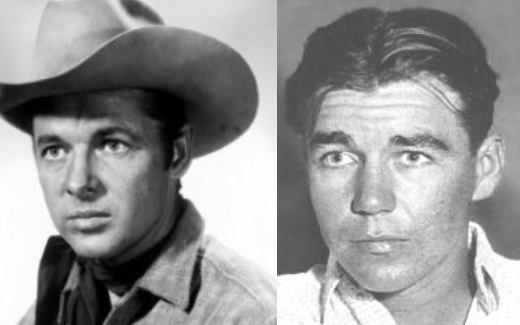 LOOK ALIKES PAGE TWO
BACK TO TATTLER