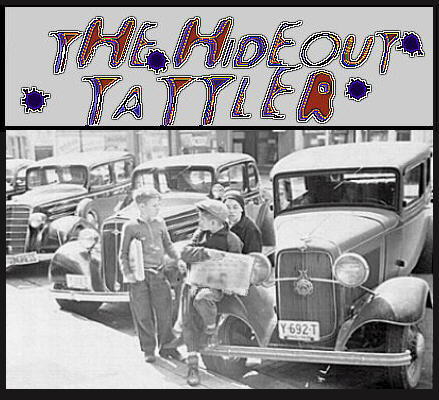 "A newsboy once said to his buddy
I wish old Clyde would get jumped
In these awful hard times
we'd make a few dimes
if five or six cops would get bumped"
~Bonnie Parker~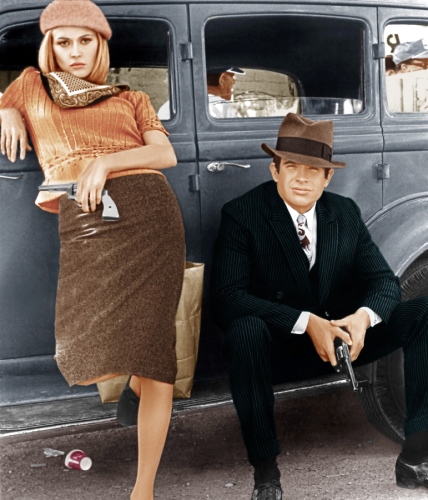 Your Hideout place - for news, credits & info
Sandy Jones
April 12, 1946 - February 18, 2018
A dear friend and member of our Bonnie and Clyde family has just passed away! It is with a heavy heart that I regret to announce the passing of
Sandy Jones. Please direct your thoughts and prayers to his wife Karen and his surviving family. He is now with our Lord and Savior in Heaven!
Obituary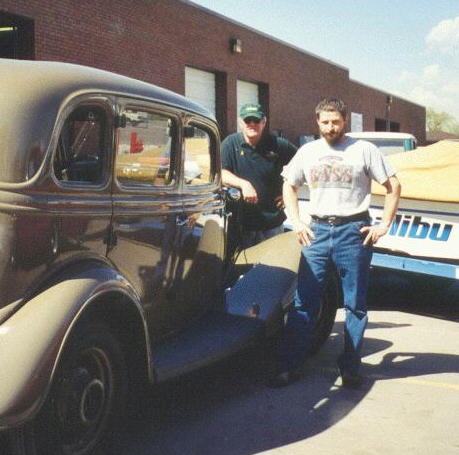 Sandy Jones photo
My first, up close and personal look at the replica death car
Sandy Jones (background), the man behind this project.
Let's go Brandon!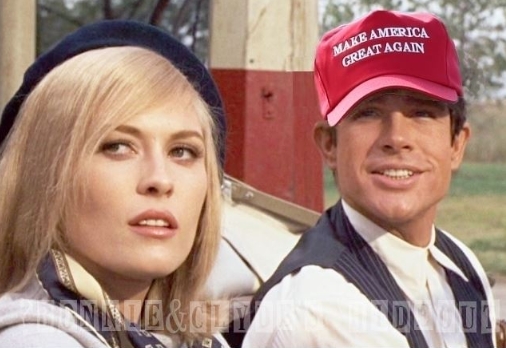 COMING SOON TO A THEATER NEAR YOU!
DREAMLAND
Filming has begun in New Mexico for another Bonnie and Clyde inspired film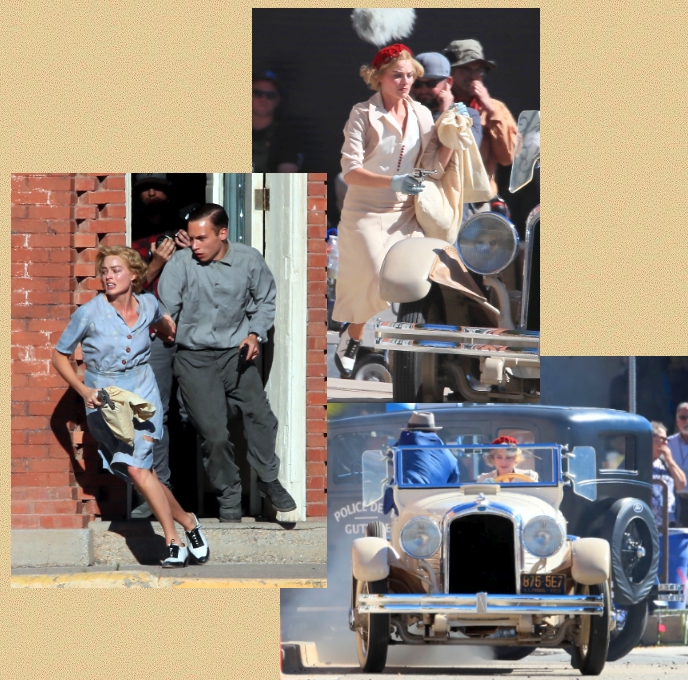 Check it out!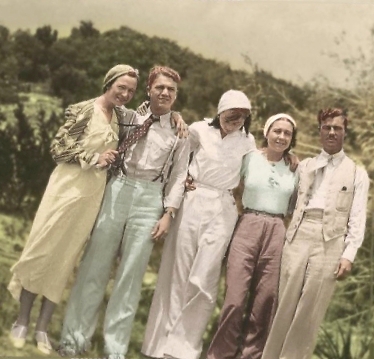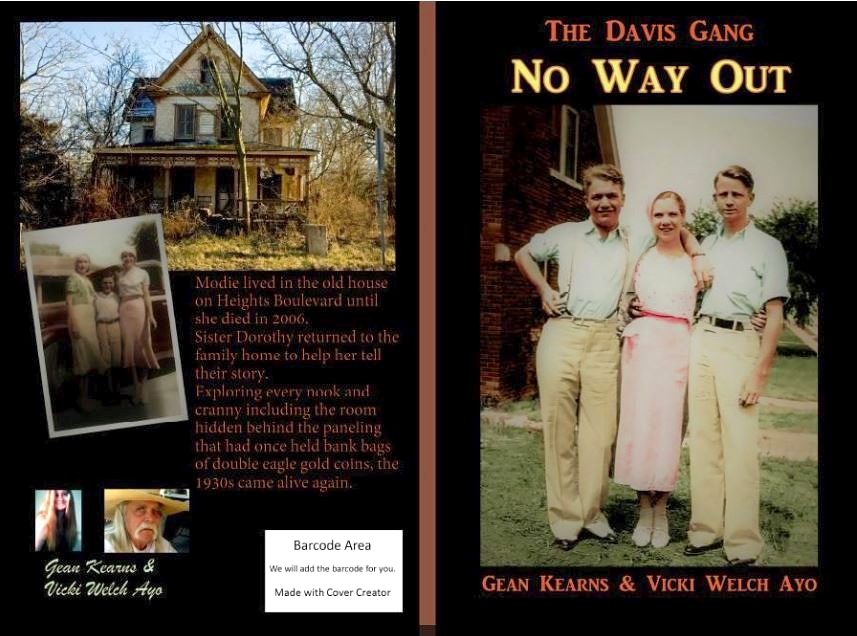 The Davis Gang Books
Span above site of 1933 crash by Bonnie, Clyde faces demolition
No Mas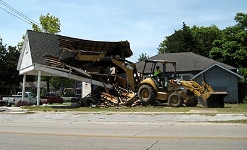 The Destruction of History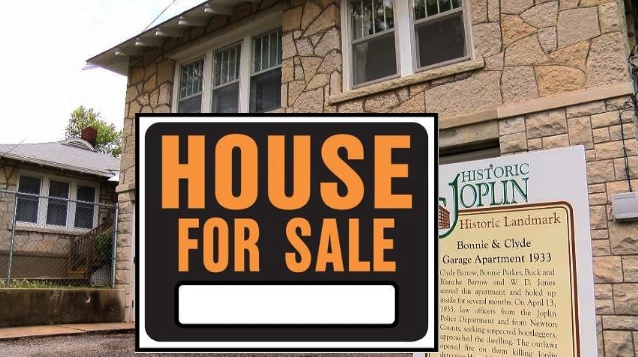 New Bonnie and Clyde Slot Machine
Being a regular at the casinos, I knew that sooner or later a Bonnie and Clyde
slot machine would make the scene. Nice, but no cigar as far as I'm concerned.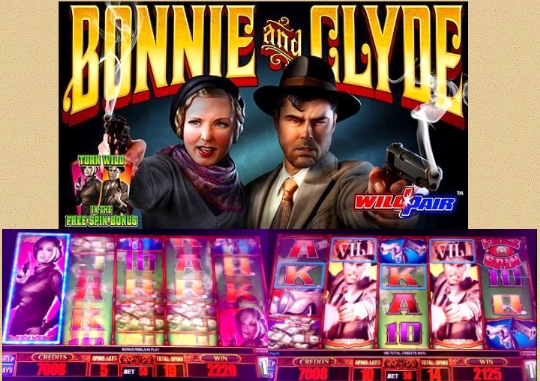 It happened on September 5th 1933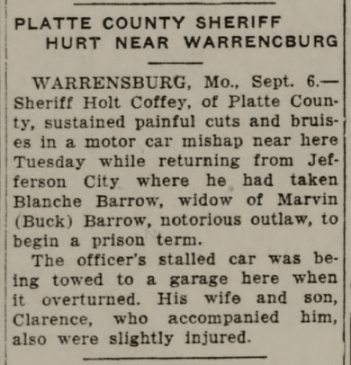 100 YEARS AGO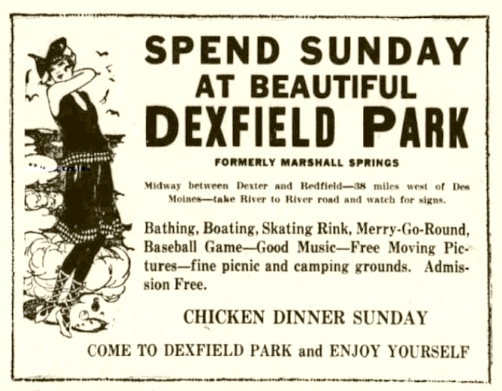 THE ALL NEW "RED CROWN CAFE"

Located on the Ambassador Building's sixth floor. The space once served as the test kitchens for the former Farmland Industry.
Before that, it was the site of the old Red Crown Tavern & Cabins where the Bonnie and Clyde gang had their famous shoot-out.
There you can order up "Clyde's Breakfast Special" for $5.79 which consists of 2 eggs to order, choice of breakfast meats and toast.
Or try their "Sheriff's Pork Tenderloin Sandwich" for $5.99 which consists of freshly pounded pork tenderloin, hand-breaded and
served on a toasted bun. Horseradish sauce available. Perhaps you'd also care for some "Tommy Gun Fries" or "Bonnie's Salad".
THE OLD WESTPORT TOURIST COURT, JOPLIN, MISSOURI
This old 10 unit tourist court on North Main Street still stands today. It was possibly facing the wrecking ball, but is now being
rescued by Mr. John Tullis. He is planning a complete makeover, where he intends to operate it as a tourist court once again.
No, this is not a Bonnie and Clyde hideaway, but I thought it interesting, as this is possibly the last of it's kind in Joplin, Missouri.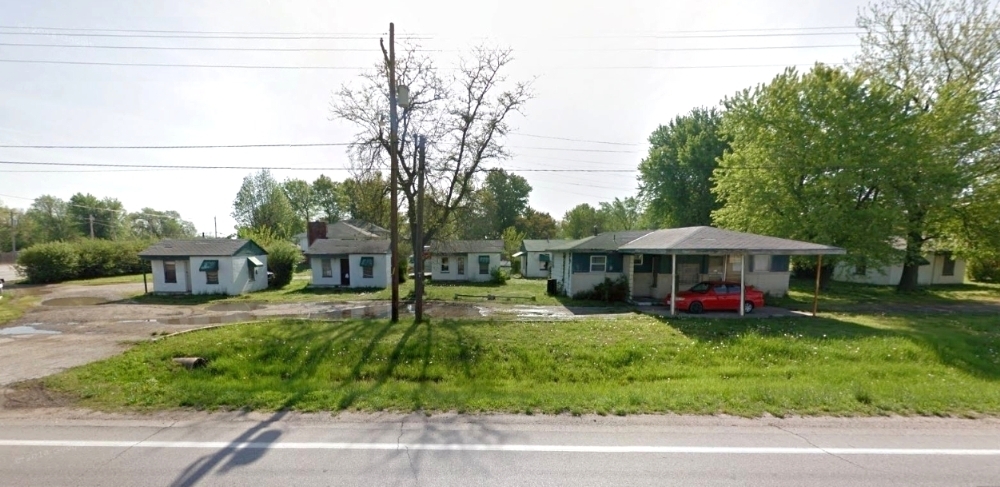 A Look Back
The photo, that Clyde DID, (or DIDN'T) want you to see!
You read it first in 1966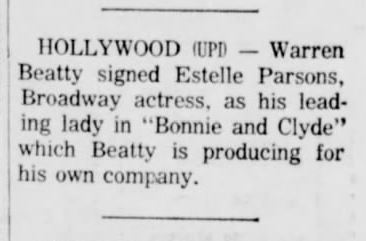 You read it first in 1933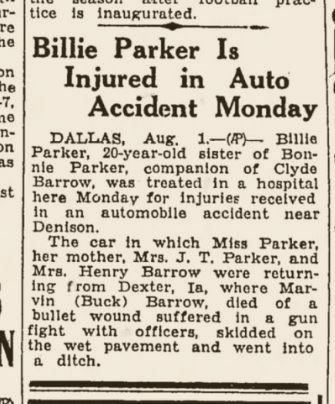 Who was Jan I. Fortune?
click on her book below to find out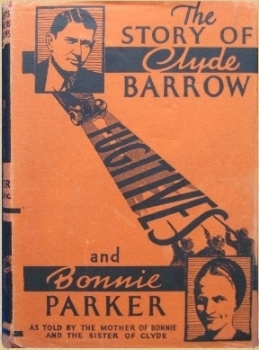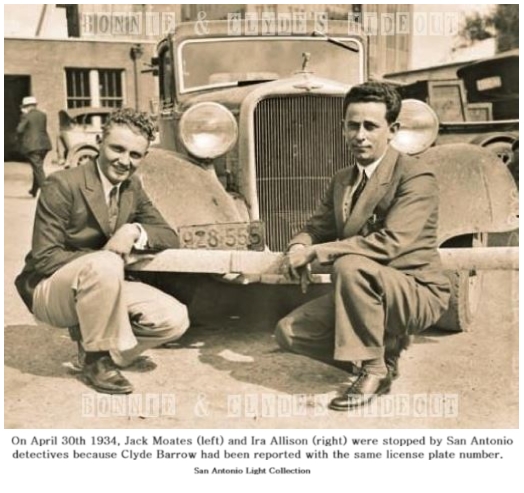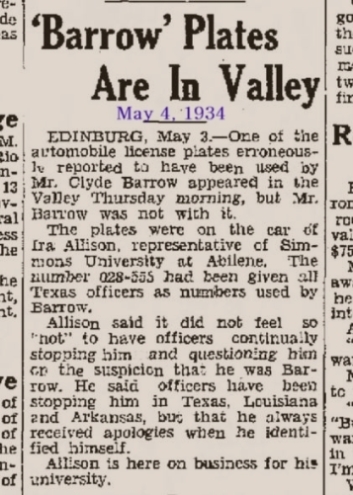 Clyde with sisters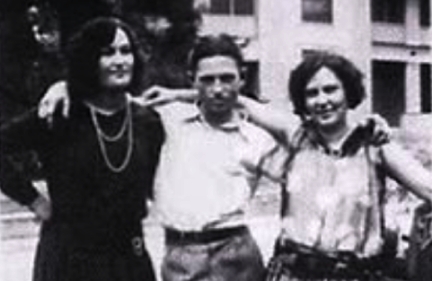 Clyde with Buck??????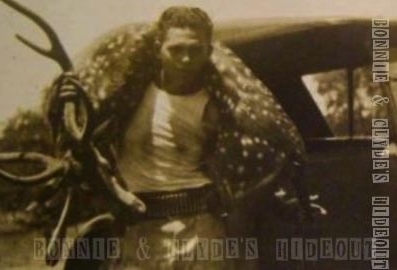 Recent auction item goes for $467.99
Description
This is from my father's antique business in Hot Springs, Arkansas. He found it in a very old family
photo album. It is inscribed "Clyde Barrow back home" very lightly, in what appears to be in pencil.
He assumes that it is Clyde Barrow from the Bonnie and Clyde duo. Measures 3.5" x 4.5"
(END)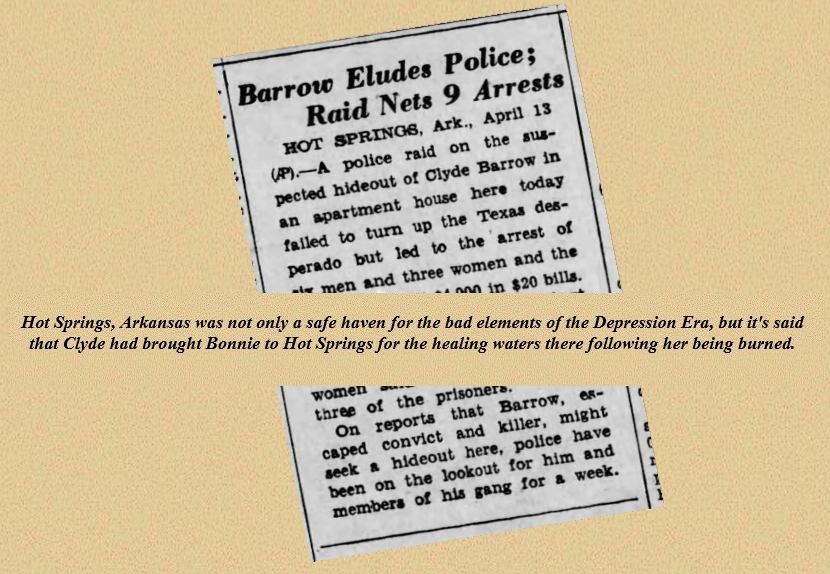 Perhaps "Clyde Barrow back home" was correct!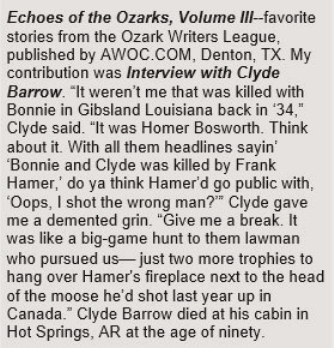 ---
Paranormal Researchers
"Friends of Dusana"
contact the spirits
of
Bonnie and Clyde
The Spirits Of Highway 154
Who BEST portrays Bonnie Parker???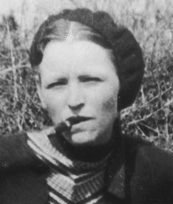 Romeo and Juliet vs Bonnie and Clyde. Epic Rap Battles of History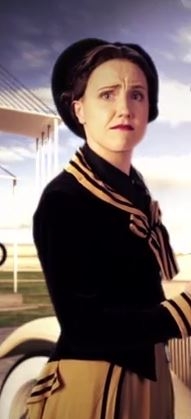 The closest I've seen to Bethany Harper's 1995 Bonnie Parker look, is seen in Hannah Hart's rendition.
Looking at this Bonnie and Clyde couple, leaves no doubt that Mr. Hughes' stars had inspired their look!
I really thought that this Rap video was cool. Warning: some rough language to the sensitive.
click on image below to view video

BEHIND THE SCENES
Fashionable Weather Gal
KUSA'S Denver, Colorado 9NEWS Meteorologist Becky Ditchfield, a St. Louis,
Missouri native, shows off her fashionable attire while forcasting the weather.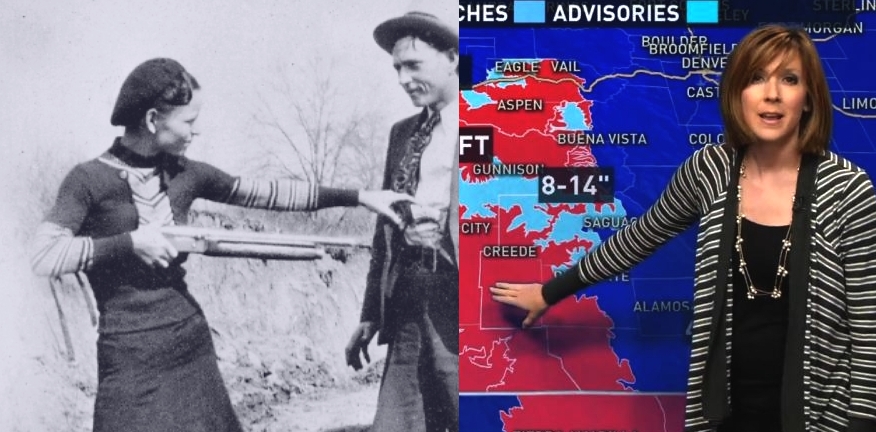 Smokey and the Bandit scene vs Bonnie and Clyde's death site on Hwy. 154
Bet you'll never watch the movie again, without looking twice at this road!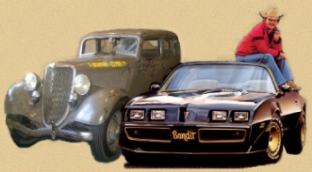 1977 movie scene was filmed on Mundy's Mill Road in Jonesboro, GA.
Mundy's Mill Road is a long stretch of road very similar to LA Hwy. 154.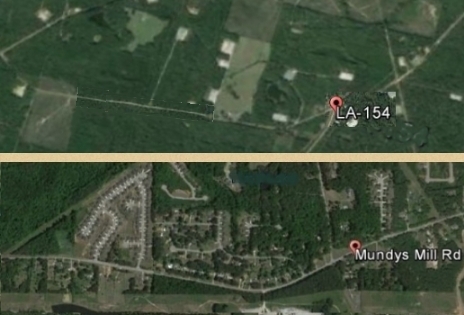 B&W photo at ambush site in 1934. Below it is the 1977 movie scene on Mundy's Mill Road.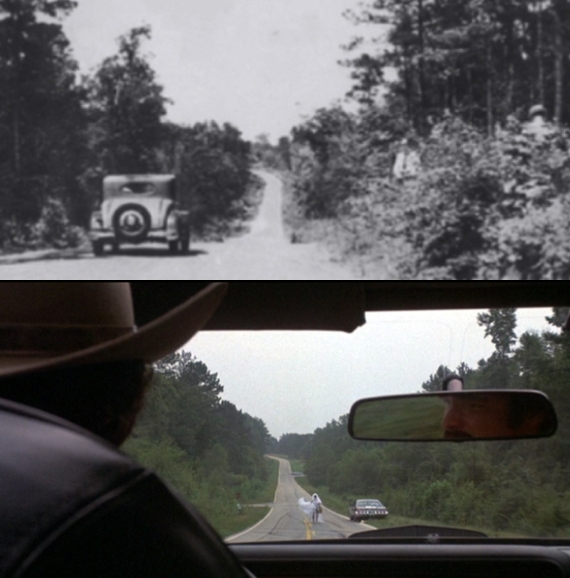 Exact spot today, seen in the movie still, above. Fitzgerald Road now intersects Mundy's Mill Road.
Sign seen on the left in current image, is the entranceway to the Fire Department that's there now.
New intersecting road is near the spot where Sally Field's character in the movie stood hitchhiking.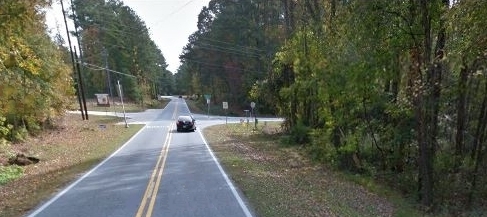 The youths encounter with Buford T. Justice happened here.


Clayton County Fire Station No. 12
Physical Address: 280 Mundy's Mill Road , Jonesboro , GA 30238

Click on the Bandit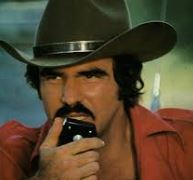 Jerry "The Snowman" Reed landed a Number 2 hit with the soundtrack "East Bound and Down."
Jerry Reed - East Bound and Down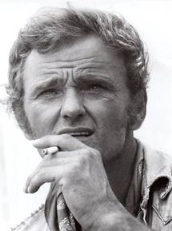 Jerry Reed died in Nashville, Tennessee, on September 1, 2008, of complications from emphysema.
Jerry Reed - Another Puff
Bonnie and Clyde vs Clyde and Bonnie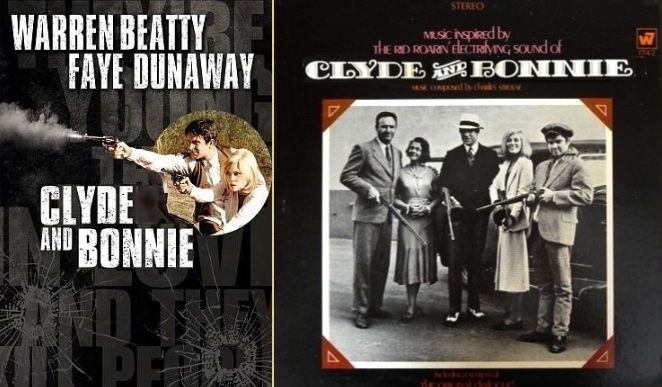 Throughout his book "Go Down Together," author Jeff Guinn goes to great lengths to always
refer to the outlaw couple, as "Clyde and Bonnie." I realize that during the days of their criminal
run, they were most often referred to as 'Clyde and Bonnie." Now I on the other hand, prefer to call
them "Bonnie and Clyde" - each and every time. Why? Because it just clicks! It seems to roll off the
tongue in a more poetic way, like "Laurel and Hardy" as opposed to "Hardy and Laurel." or even
"Proctor and Gamble" as opposed to "Gamble and Proctor." "Romeo and Juliet" or Juliet and Romeo?"
You choose! As for me, I'll stick with good ol' "Bonnie and Clyde" any day.
Nellie Gonzales

Who is Nellie Gonzales? Bonnie's half-sister? The May 21, 1934 Identification Order #1227
lists Nellie Gonzales as Bonnie's half-sister, residing in Harwood, Texas (Gonzales County).
Many times the police reports and wanted flyers contained mis-information. Was there a
half-sister named Nellie Gonzales - living in Gonzales County? If there was a half-sister
at all, perhaps her actual name was confused with the county (Gonzales) she lived in.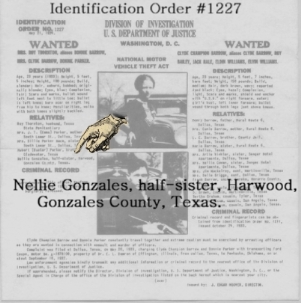 Was Doctor A.L. Thomas the country doctor who delivered Clyde Barrow into the world?
Click on his photo to learn more!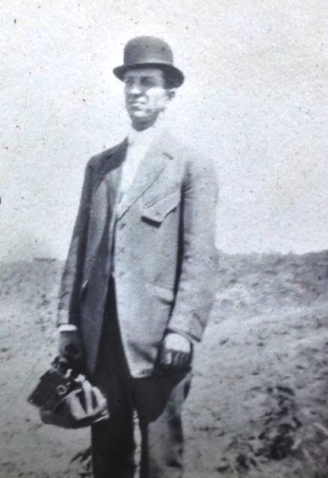 W.D. Jones and actor Michael Shannon
Nice hair style... to you both!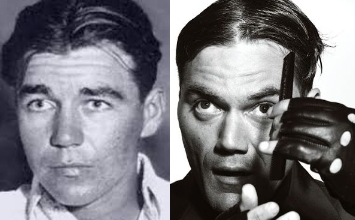 German Waffen-SS tank commander Michael Wittmann and Clyde Barrow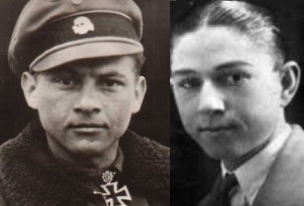 MORE LOOK ALIKES HERE
You might ask...
Whatever happened to Mary O'Dare?
Click on her photo below to find out!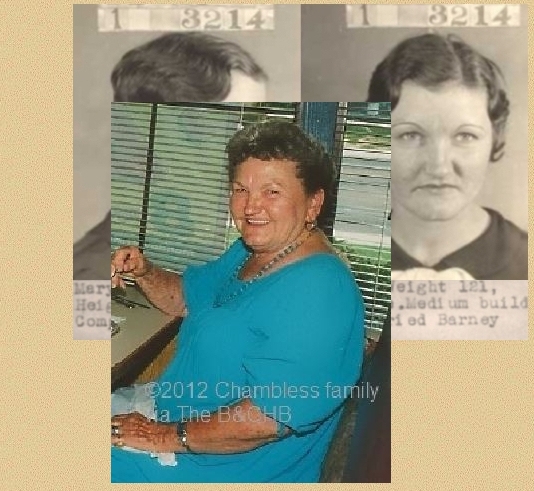 RARE CLYDE BARROW SNAPSHOT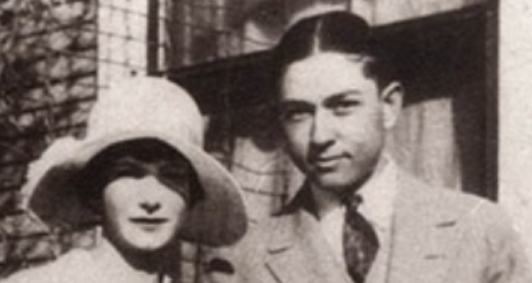 POSSIBLE BARROW "SAFEHOUSE"?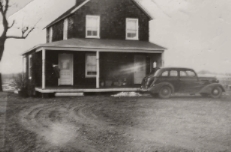 Be sure to visit Hideout friend Charles Flynn's Blogspot
Chuck is a diehard Bonnie and Clyde FANatic, who incorporates his artistic skills
in an interesting site that he put together in presenting Bonnie and Clyde to you.

Billy Ferguson is a master at his craft! Below, are two GRAPHIC images he re-created 80 years
after the deaths of Bonnie and Clyde. I'm leaving them large in order to show the details.
GRAPHIC DEAD BONNIE
GRAPHIC DEAD CLYDE
BLANCHE BARROW: A VOICE FROM THE PAST
CD AVAILABLE NOW FOR PURCHASE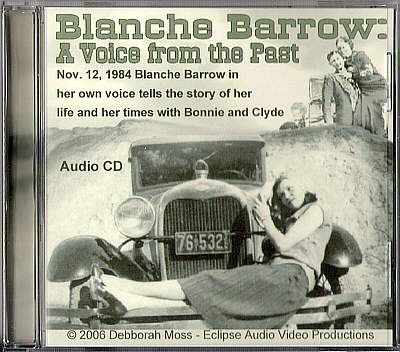 There's nothing like getting the stories, as being told by the gang members themselves!
"Blanche Barrow: A Voice from the Past" is something I've found fascinating.
Here you have three of the family members, all on one recording.
Frank R. Ballinger - Bonnie & Clyde's Hideout Website
BE SURE TO ALSO VISIT...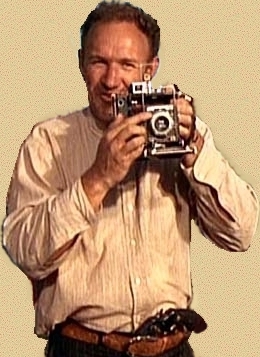 BLANCHE CALDWELL BARROW FAMILY'S ONLINE WEBSITE
Is "The Barrow Gang" alive?
Movie Trailer added September 3, 2008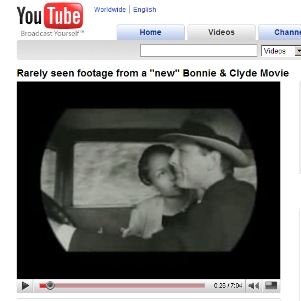 New Section added November 27, 2008
"The Barrow Gang" Actors

Actress Rose McGowan looking every bit the gun moll here!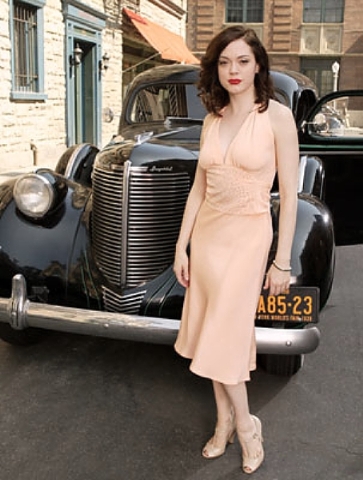 And she looks like she can handle a weapon too!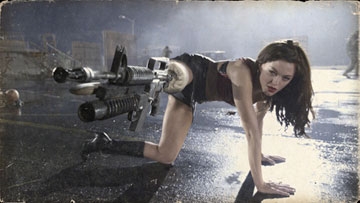 still from the Rodriguez and Tarantino movie "Grindhouse"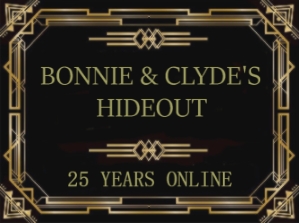 OVER 69 MILLION HITS SINCE 1997
Radio Dismuke
Listen to Popular Music of 1920s & 1930s online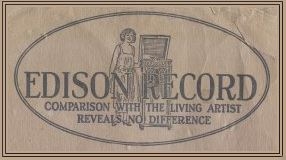 CYPRESS MOON'S "The Story of Bonnie and Clyde"
Over 8 years in the making. Should be darn good!
August 29, 2007
Procrastination changes everything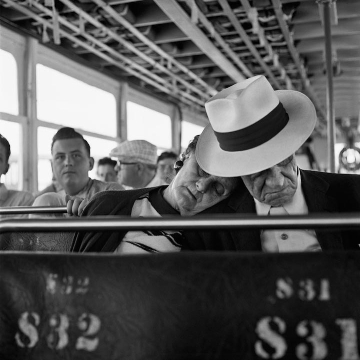 photo provided by Hideout friend Jimmy Ray Gillman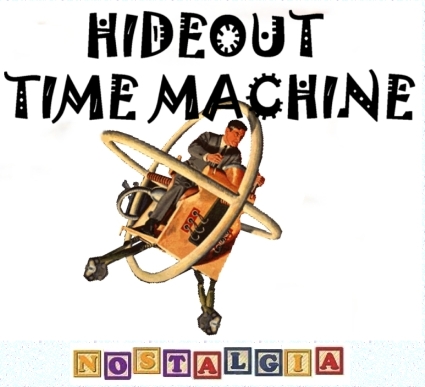 CONTINUE READING TATTLER HERE